At first glance, attending a track day to drive your car on a motor racing circuit might seem like a daunting prospect. After all, you'll be driving on an unfamiliar track and pushing your car way beyond anything you've experienced on the road.
With this in mind, we've prepared a beginner's guide to track days, helping you take the first step towards getting out on track.
Before you go
You've decided you fancy taking a car on a track day, so the first job is to select a track. The majority of UK tracks hold an event every week, so you won't have long to wait before you can get out on the asphalt.
Selecting a track close to home is a good idea, not least because track days are both mentally and physically tiring, so a long drive home after the event might not be a great idea. If you do have to travel a fair distance, we'd recommend staying overnight in a hotel.
You'll also need to decide which type of track day you'd prefer as there are two key types:
'Open pitlane' session
This is exactly as it sounds - you book an entire day and can enter and exit the track as you wish, although there will be a certain number of cars allowed on the track at any one time.
'Session day'
These are more structured and you'll be allocated time slots throughout the day.
Without wishing to burden you with too many decisions at this stage, it's important to decide which venue is right for you. For example, choosing an airfield might suit beginners, as the run-off areas tend to be more forgiving and there's less chance of a serious accident.
Whatever you decide, you'll need to arrange appropriate insurance cover.
The majority of policies won't offer track cover as standard and you might find that your provider is unable to help. If so, you'll be able to arrange track day cover via a specialist provider.
Preparing your car
Crucially, you'll need to ensure your car isn't too loud for the track. As a beginner, you're unlikely to have modified your vehicle, so this shouldn't be a problem, but noise restrictions are enforced by local councils, so check with the track before you arrive. Your car will be assessed before you're allowed on track: if it's too noisy, your day will be over.
The good news is, if your car is roadworthy and in good mechanical order, it's probably ready for the track, however, we still advise a number of checks before you participate.
Make sure all the car's fluids are topped up and check the tyre pressures. If you need any repairs prior to your track day, use an RAC Mobile Mechanic or RAC Approved Garage.
It goes without saying that you'll need to ensure the brakes have plenty of life in them, but also don't forget to remove any loose objects from the cabin.
As a beginner, this is all you need to worry about. If (when), after your first session, you get the track day bug, you might want to consider suspension upgrades, performance modifications and interior enhancements, but that's a story for another day.
As for you, just be sure your arms and legs are covered – a long sleeve t-shirt and jeans will be fine – but this is often a mandatory rule on most tracks. You will also need to wear a helmet which complies with governing body technical /safety regulations.
These can be hired from the track in exchange for a small fee, unless youhave your own that complies with MSA/ACU regulations. Driving shoes or trainers are recommended.
Oh, and bring plenty of water: track days can leave you dehydrated.
When you arrive at the track
When you arrive at the track, it's a good idea to fill your tank with fuel. Check where the nearest petrol station is situated, as you don't want to lose valuable track time searching for fuel mid-session (and circuit filling stations are very expensive).
It might an idea to book some tuition – although you may have 'driven' the track on a games console, nothing can prepare you better than time on the actual circuit. Some tracks also insist on seeing your driving licence. Check before you arrive.
You'll be given a driver briefing before you're allowed to enter the track. Pay close attention as the rules and regulations vary from track to track. The briefing will also highlight where you can find medical cover and the location of each marshal.
READ MORE: What is a category D car insurance write-off?
The briefing will also run through the various flags you can expect to see during the day. If you're familiar with F1, these won't require too much in the way of homework, but it might be worth familiarising yourself with them before you arrive at the track.
Once you've signed the form you'll be issued with a wristband, at which point you're good to go.
During the day
You're ready to enter the circuit – time to set a new fastest lap? Actually, no, because you should spend the first few laps getting to know the track and your car. You'll be driving alongside more experienced drivers, so don't be tempted to keep up.
Slowly build your speed as the track becomes more familiar and your confidence starts to grow. The vast majority of tracks use the 'overtaking on the left' approach, so be sure to let quicker cars pass.
Marshals will be out in force and will be quick to black flag any misbehaving drivers. A track day is not a competitive environment, so you're free to enjoy the circuit at a pace that suits you.
When you're ready to exit the track, be sure to include a 'cool-down lap' to protect your brakes, engine and transmission, and do not use the handbrake once you've arrived back in the pits (the hot brakes can 'bind' if you do: leave it in gear instead). Take a breather, grab a drink, and return to the track once you and your car are fully refreshed.
RAC Comprehensive Car Insurance Plus has been given a 5 Star Rating by Defaqto. Get a quote online today.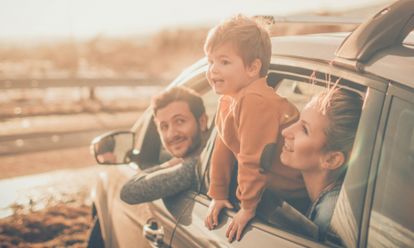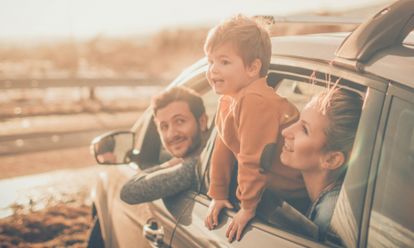 After the event
Before you leave, be sure to check your car is road-legal. You're unlikely to have gone through a set of tyres and brake pads on your first session, but it's worth checking all the same.
Once home, assuming you've enjoyed the day, it's time to start preparing for the next one. There are many useful links online, including circuit guides, events diaries and details of approved instructors.
Remember, this is a basic guide for beginners. Speak to experienced track dayers and consult your local circuit for more information. Most importantly, stay safe and enjoy your first track day!
Would you take your car on a track day? If not leave a comment telling us why