Want high-performing four-wheeled fun on a budget?
These 10 second-hand bargains are guaranteed to make you grin.
One hundred grand for a Ford Sierra Cosworth?
How about, um, £30,000 for a Peugeot 205 GTI?
As prices for classic cars soar into the stratosphere, can you still afford to have fun?
Well, yes. There are still plenty of affordable performance cars in the classifieds; you just need to know where to look.
From hot hatches to super coupés, we nominate our top 10 second-hand stars.
We have even gone to the trouble of devising a handy beginner's guide to track days to give you a safe outlet to really test your fun buy.
1. Renaultsport Clio 182 (2004-2009)
Every motoring journalist has used the 'go-kart handling' cliché at some point.
However, the Renaultsport Clio is one of the few cars that actually delivers on that promise.
The second-generation hot Clio started life in 1999 with 172hp, then gained a further 10hp in 2004.
The run-out 182 Trophy (pictured) was rated one of the best hot hatches ever by EVO magazine.
Clios are plentiful and cheap to buy, but not especially robust.
Avoid cars that have been modified or used as track-day toys.
A Trophy is a solid investment, but a regular 182 with the Cup chassis option is very nearly as good.
For budget B-road fun, look no further.
2. Volkswagen Golf GTI (2003-2009)
After more than a decade in the doldrums, the original hot hatch bounced back in 2003.
The Mk5 Golf GTI harked back to the 1976 original, with red go-faster stripes and tartan seat trim.
More importantly, it was fantastic to drive: a punchy 2.0-litre turbocharged engine, communicative steering and an agile chassis all added up to the best hot hatch on sale.
Volkswagen build quality means the Mk5 GTI has aged well.
We'd have ours with five doors, a manual gearbox (rather than the DSG semi-automatic) and cloth seats – trimmed in tartan, of course.
7.2 seconds (7.0sec with DSG gearbox)
3. Honda Civic Type-R (2001-2005)
Golf GTI seem a bit obvious? Consider its fast and furious Japanese cousin.
The 'EP3' was the first Civic Type-R to be sold in the UK and proved an instant hit; projected sales figures of 1,500 cars a year were soon quadrupled.
The Civic's trump card was a naturally-aspirated engine producing a ferocious 100hp per litre – normally the stuff of supercars.
Best of all, the Civic is a Honda, so reliability comes as standard.
Apart from the three-door-only body and fuel economy that drops into the low 20s if you enjoy yourself, there is no downside.
Buy one before they become a prized classic.
The Swift Sport handles like a go-ka… oh right, we've already used that one.
Well, you get the point.
Suzuki's sweet-steering supermini gives away more than 50hp to the Clio, but it's still a riot on the right road.
A willing engine, playful chassis and back-to-basics interior hark back to the great hot hatches of the 1980s.
Suzuki regularly finishes near the top of the table in Which? reliability surveys, and fuel, insurance and servicing won't break the bank.
The swiftest Swift really is more than the sum of its parts.
5. Mazda MX-5 (1997-2005)
You can't create a list of affordable performance cars without including the MX-5.
Mazda's evergreen roadster borrowed the simple front-engine/rear-drive recipe of the original Lotus Elan and added a welcome dose of Japanese reliability.
The result, 27 years and four generations later, is the best-selling sports car of all time.
Good examples of the first (1989-1997) MX-5 are getting a bit pricey now, while the Mk3 (2005-2015) car got a soft and middle-aged.
So we'd go for the undervalued Mk2 – a great drive and a bona fide used bargain. Find one in the classifieds for less than £1,000.
​Find out how much your car is worth with the free car valuation tool at RAC Cars.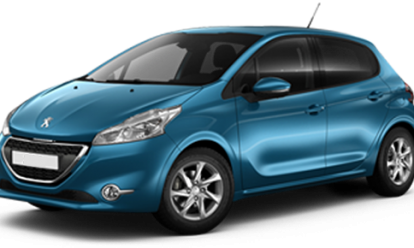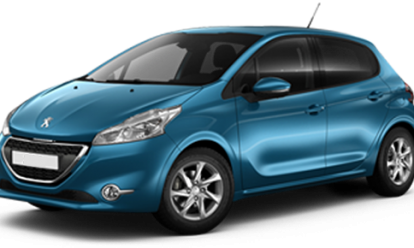 6. Porsche Boxster (1996-2004)
Driving a Boxster makes you wonder why you'd ever need a 911.
Porsche's rear-engined sports car might hog the headlines, but its mid-engined roadster is better balanced, with compact dimensions more suited to UK roads.
The cheapest Boxsters are the early 204hp 2.5-litre cars, but we'd save up for the 253hp 3.2 S, launched in 1999.
Repairs can be expensive, so pay for a professional inspection before you buy.
And be wary of VED: a Boxster S registered after 1 March 2001 will cost £295 a year to tax, versus £235 for a 1999/2000 car.
Prices for the legendary (1985-1992) E30 M3 have already gone supernova – Hagerty reports a 14.4% increase in the last three months of 2015 alone – and the (1992-1999) E36 M3 is also on the rise.
Bargain hunters, then, should look to the E46 M3, a six-cylinder, rear-wheel-drive masterpiece that makes the current M3 look overweight, over-complicated and underwhelming.
Many M3s have fallen into the wrong hands, so choose carefully and don't buy without a fully-stamped service history.
Cracked subframes are a known problem, so listen for clicking noises on your test-drive.
Check the tread-depth on the rear tyres, too: new rubber won't be cheap.
8. MINI Cooper S (2006-2013)
BMW's retro-remake ranks as one of its biggest successes.
MINI isn't just a car, it's a marque in its own right. Among its ever-expanding range of models, the Cooper S hatchback is a high-point.
It's fast enough to be fun, without excessive fuel or insurance bills; the way it goes around corners is wonderfully reminiscent of the original Mini (note lower case); and it's bursting with iconic character – even car illiterates recognise a MINI.
We've chosen the Mk2 Cooper S, which realistically starts from around £3,000. Alternatively, you can find a Mk1 S (2000-2006) for half that much.
Whatever your budget, a well-cared-for MINI holds its value better than most rivals – reducing long-term running costs
9. Ford Fiesta ST (2013-)
Are there any superlatives left for the Fiesta ST?
Ford's sporty supermini charms all who drive it, with telepathic steering feel and cling-on-for-dear-life cornering tenacity.
Mark our words, in 2036, when a nostalgic motoring hack compiles a list of the greatest hot hatches ever made, the Fiesta ST will still be near the top.
A new ST costs from £17,895, although discounts of up to £4,000 are widely available online.
Or you can buy a used example for less than £10,000. Beware of Category D insurance write-offs in the classifieds, though – some ST owners clearly get a bit carried away..
10. Bentley Continental GT (2003-2011)
OK, we've slightly blown the budget for our final car.
But consider that Bentley's 6.0-litre W12-engined grand tourer cost upwards of £110,000 when new, and suddenly £22,000 starts to look incredible value.
Provided you can stomach the 16.5mpg thirst, of course.
The Conti GT is now into its second-generation, but the latest car looks almost identical – so your neighbours will think you've won the lottery.
Reliability is better than many similarly-powerful supercars, but don't underestimate the running costs.
At least you can let somebody else foot that five-figure depreciation bill...