Why go there?
Once the playground of kings, these days it's wildlife watchers, not hunting parties, that stalk the New Forest in search of its deer. And it's in October that visitors have the best chance of seeing the spectacular red deer rut.
As the hinds gather to feed up for the winter in the woodland and pastures of the forest, stags stake their claim to the females, bellowing their challenges to rival males. When two stags meet, they first swagger and prance, trying to overawe the other into submission. But if this doesn't work, things get physical. Rounding on each other, they drive their antlers together and wrestle and push in an attempt to drive the other into the ground. It's thrilling and brutal. Finally, the stronger – or more obdurate – prevails and the loser skulks off into the woods.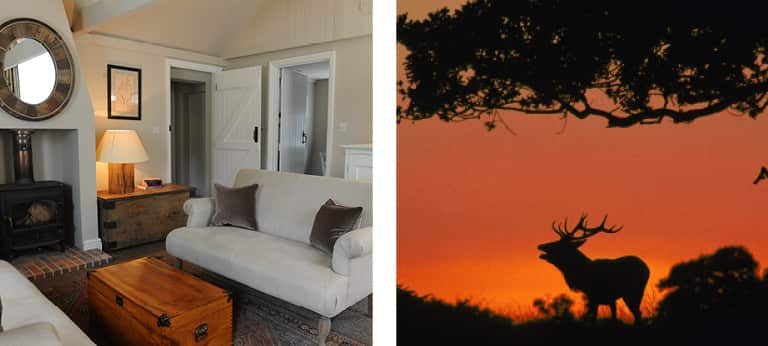 Where to stay
The Pig (Beaulieu Road, Brockenhurst, SO42 7QL) is a cosy country house hotel with 26 rooms and a beautiful walled garden that provides produce for the restaurant's excellent, locally sourced food. Well located for a weekend in the New Forest, with spa treatments available after a day spent deer watching.
How to get there
For the New Forest Centre, leave the M27 at Junction 1, signed Cadnam, and drive south into the New Forest. The centre is located in the main car park in the centre of Lyndhurst, and is also signposted with brown heritage signs on all the major routes into the town.
Need insurance for your trip? Our temporary car insurance option is perfect if you're looking for comprehensive cover for your vehicle.
Read more: Northumberland, England: explore the heritage coast & New Forest, England: watch rutting deer