Driving advice for every country in Europe
Find up-to-date driving laws and advice for any country in Europe before you visit, including any accessories you may need to purchase. Don't forget the RAC provides European breakdown cover while you're driving in Europe.
Driving in Cyprus
Population: 1.2m
Area: 9,251 square kilometres
Currency: Euro (100 cents) - EUR (€)
Driving is a great way to experience the natural wonders of Cyprus, with its vast forests, spectacular lakes and rocky coastlines – and in some parts you can drive for hours without meeting another vehicle.
But if you're planning a road trip to Cyprus, it's essential you're fully prepared ahead of time as driving there has many differences to the UK.
To make your journey to the Mediterranean island as safe and effortless as possible, we've put together a guide to everything you need to know before you go, from required documents to rules of the road.
Driving a rented vehicle? Jump to the advice for driving a hire car in Cyprus section.
RAC European Breakdown Cover (Basic and Comprehensive) provides a wide range of benefits should you breakdown in Cyprus to ensure you stay safe.
To supplement this, RAC also offers travel insurance. Cover will include medical expenses, baggage, personal money and belongings, among many other benefits.
Need short-term cover for your vehicle? Our temporary car insurance is perfect if you're looking for flexible insurance for between 1 hour and 30 days.
Things to take when driving in Cyprus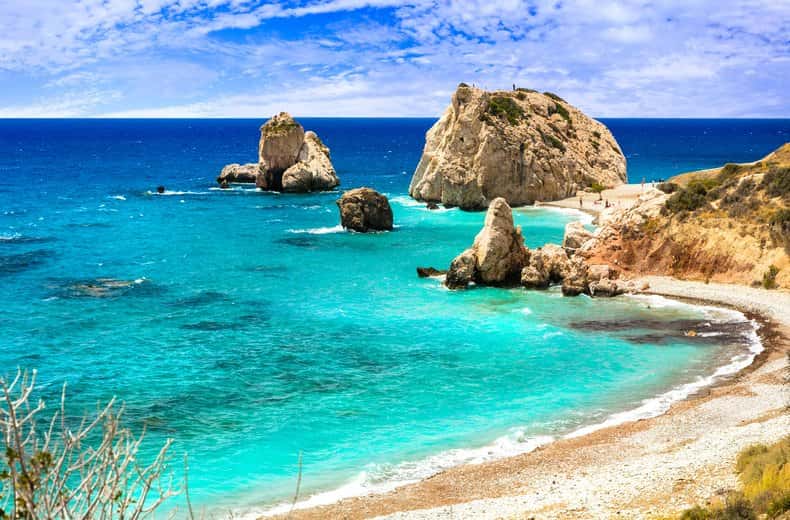 Documents for driving in Cyprus
A valid, full UK driving licence (you must also be 18 or over)
Your motor insurance certificate
The V5 registration document for your own car or the hire car paperwork for a rental
A valid, full UK driving licence (you must also be 18 or over)
Your motor insurance certificate
The V5 registration document for your own car or the hire car paperwork for a rental
Do I need a GB or UK sticker for driving in the Republic of Cyprus?
From 28th September 2021, the distinguishing mark (or national identifier) displayed on vehicles registered in the United Kingdom that are driven abroad will change from GB to UK.
This means that vehicles registered in the UK must display the letters "UK" when driven in Cyprus.
In Cyprus, the sticker must be visible no matter what is on your number plate.
Do I need an insurance green card?
From 2nd August 2021, drivers will no longer require an insurance green card for taking their vehicles to the Cyprus.
Packing checklist for driving in Cyprus
Aside from the documents above, there are some legally-required items you must bring with you to drive in Cyprus.
Unless your headlights can be adjusted, it's a legal requirement to carry headlamp converters (stickers for your headlights when driving on the right, so your lights don't dazzle motorists coming the other way).
A warning triangle is also compulsory to carry in vehicles in case of a breakdown.
It's also recommended to have:
Spare bulbs for your car's external lights
A fire extinguisher
A first-aid kit
A reflective jacket
You can pick up all the car kit you need from RAC Shop.
Is there anything that I shouldn't take with me?
Be aware that you cannot take the following with you into Cyprus:
meat or products containing meat
milk or dairy products
You cannot take the following unless you pay to have them inspected before you leave and get a 'phytosanitary certificate':
fresh fruit (apart from bananas, coconuts, dates, pineapples and durians)
vegetables
plants
plant products
Rules of the road in Cyprus
When driving in Cyprus there are rules that you must be aware of:
Use dipped headlights during the daytime all year round and on all roads
Make sure everyone in the car wears a seat belt at all times
Wear a crash helmet if you're riding a motorcycle or moped
Use headlights between half an hour after sunset and half an hour before sunrise
Ensure your car is covered by third-party insurance recognised in Cyprus. This is the legal minimum cover for visitors, so check with your provider before you travel
In Cyprus, you drive on the left and overtake on the right, as you do in the UK, so it should make the experience easier for UK-based drivers
Horns should only be used in emergency situations when an audible warning is required to prevent an accident. It's prohibited to use your horn between 2200 and 0600 and near hospitals
If you're caught committing a minor driving offence while travelling through Cyprus, you could be given an on-the-spot fine of up to €85
Seat belts must be worn in all seats where a belt is available
Children under 12 years of age and less than 150cm in height must use an appropriate restraint or child seat. Children under five years of age are not allowed in the front passenger seat
The drink-drive limit for all drivers is 0.05%. Random tests can be carried out regardless of whether grounds for suspicion
Cypriot speed limits
Speed limits vary depending on the type and location of the road. In built-up areas, the speed limit is 50 km/h and on country roads it's 65 km/h. On national roads, the speed limit is 80 km/h and on motorways the minimum is 65 km/h and the maximum is 100 km/h.
Radar detectors are prohibited and if they are part of your vehicle's satellite navigation system they must be deactivated.
Other things you should know when driving in Cyprus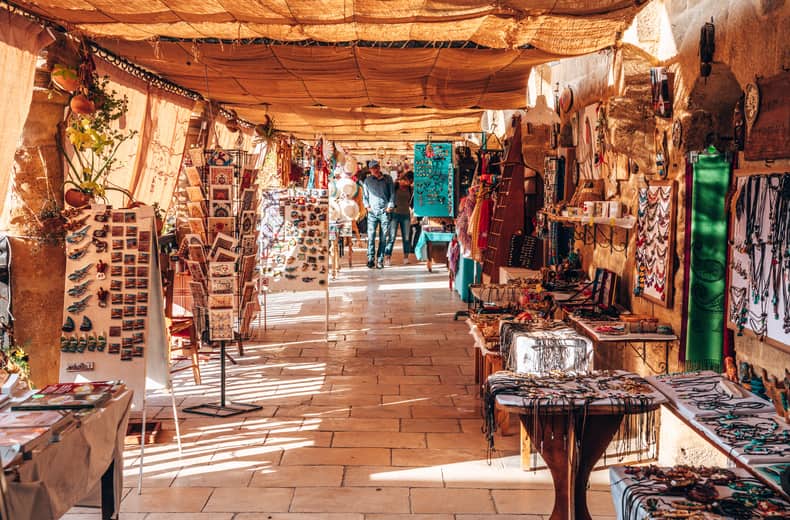 Cyprus has only a handful of motorways connecting the island's main urban areas. No tolls are imposed on these routes
Cyprus is divided by the Green Line, which separates the island into southern and northern areas. The northern area, called the 'Turkish Republic of Northern Cyprus' is not recognised by the UK government.
It's possible to travel between the two areas at several locations, although the main crossing point is located at Agios Dometios, in the island's capital, Nicosia. Many local hire companies will not insure travel into the northern area, although you may be able to buy travel insurance at the crossing point.
Unleaded petrol and diesel are readily available throughout Cyprus, although LPG is not available. Some petrol stations have automatic pumps that accept international credit cards, although in more rural areas you are likely to need cash
In an emergency
112 - Here's a really important bit of knowledge; you can dial 112 from anywhere in Europe and an operator will connect you to an emergency service in the country you're visiting.
Operators can answer your call in their native language, English or French.
Breaking down in Cyprus
RAC offers great-value, flexible RAC European breakdown cover tailored to meet your needs. We also offer comprehensive travel insurance, including cover for medical expenses, baggage, personal money and belongings.
Driving a hire car in Cyprus
Not all of the information in the guide above will be relevant to those looking to rent a hire car in Cyprus.
Though it might be a good idea to read through everything anyway, here are the most important things to know for drivers of rental vehicles:
Rental information
The minimum age to hire a car is 21, although this may depend on the type of vehicle
You need a full, valid UK driving licence and usually a second proof of ID (passport)
Some car rental companies ask that you have held your licence for a minimum term of at least 3 years
Some companies require you to use a credit card for deposit
You may not be able to drive outside of Cyprus unless planned in advance - check with your hire company first
Make sure you get car hire excess insurance before your trip to protect yourself from unexpected costs. It's almost always cheaper to do this with a separate insurer and in advance
Hire car driving tips
Cypriots drive on the left, the same side as in the UK
Cypriot speed limits vary depending on the type and location of the road. In built-up areas, the speed limit is 50 km/h and on country roads it's 65 km/h. On national roads, the speed limit is 80 km/h and on motorways the minimum is 65 km/h and the maximum is 100 km/h.
Dial 112 in an emergency
It's compulsory to wear seat belts in the front and rear seats
The blood alcohol content limit for drivers of private vehicles is 0.05%. That's lower than the 0.08% in England Wales and Northern Ireland, but the same as Scotland.
Driving in Cyprus FAQs
Is it safe to drive in Cyprus?

Cyprus is a relatively safe country for motorists although driving standards can be fairly poor when compared to Northern European standards. However, the fact that drivers in Cyprus drive on the left as they do in the UK should help make UK motorists feel at home.

The standard of roads in Cyprus can vary significantly, particularly away from the main tourist areas and in the mountainous and northern areas, so be aware when venturing out of the main towns and cities.

Can you drive in Cyprus with a UK licence?

Yes. You can legally drive in Cyprus with a full and valid UK driving licence. You don't need an International Driving Permit, although it could provide extra peace of mind if you have one.

Do I need a green card to drive in Cyprus?

Like the UK, Cyprus is a member of the Green Card System, a Europe-wide scheme that allows countries to recognise foreign vehicle insurance policies of visiting motorists.

UK motorists are no longer required to carry a green card to drive in Cyprus, but you should check that your policy will cover you in all countries you plan to visit before setting off.

What side of the road do they drive on in Cyprus?

In Cyprus, motorists drive on the left-hand side of the road, just like they do in the UK.

Can I drive my car in Cyprus?

Yes, so long as you have all your essential documents, including a valid UK licence, V5 document and sufficient insurance for your trip. However, be aware that the journey is a long one.

You should also familiarise yourself with the laws around driving in Cyprus and ensure you have all the required items needed for your journey (such as a warning triangle and headlamp converters). That applies to any other country you're planning to drive through too.

How do I drive to Cyprus?

As an island nation, Cyprus isn't the easiest country to drive to but it does present an excellent excuse for a pan-European road trip that takes in some great adventures along the way.

After crossing the Channel, travel east through France, Belgium, Germany, Austria, Hungary, Serbia, Bulgaria and Turkey before taking a ferry from the Turkish port of Alanya across to Cyprus. The drive from Calais to Nicosia takes 42 hrs in total.

What age can you start driving in Cyprus?

To legally drive in Cyprus, you must be 18 years or older and in possession of a full valid driving licence.

Does Cyprus have toll roads?

No, there are no toll roads in Cyprus.
UK Government travel advice
---
Information in this guide is subject to change
British High Commission Nicosia
Office: British High Commission Nicosia
Street Address: Alexander Pallis Street
Postal Address : PO Box 21978
ZIP Code: 1587
City: Nicosia
Country: Cyprus
Telephone: (+357-22) 861100
Fax: (+357-22) 861125, 861175, 861200
Email: [email protected]
British Consulate Limassol
Office: British Consulate Limassol
Street Address: Limassol
Postal Address : PO Box 54912
City: Limassol
Country: Cyprus
Telephone: (+357-24) 332511, 332341
Fax: (+357-24) 332595, 332180
*Based on 1 day cover in Zone 1, max 9 people in a vehicle up to 1 year old.