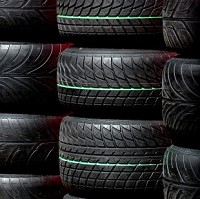 More than one in three motorists (36%) would now consider buying their tyres online, according to a new poll.
Delticom's survey of over 1,000 drivers found that this figure was 9% up on last year.
The amount of drivers who have already secured tyres over the web has also risen, up from 11% in 2012 to 14% this year.
Abreakdown of the figures shows that young drivers are leading the way on this purchasing method.
More than 40% of the 18-24 age group said they had done so compared to 15% of 45-54 year olds, and 5% of over-65 year olds.
More than four in five of respondents (81%) say a large availability of stock is important, followed by being able to have their tyres fitted locally (76%) and a wide choice of tyres, brands and models (70%).
Delticom's tyre expert Rainer Binder said it is "very encouraging" that young drivers in particular have realised the benefits of buying tyres online.
Copyright © Press Association 2013