Are you are looking for a tyre that will cope with everything the British winter and summer can throw at your car? All-season and all-weather
tyres
offer excellent grip in wet and wintery conditions, while their softer rubber compound can also improve your vehicle's road handling and comfort in the summer months.
Popular with drivers who want a class leading tyre that can cope with extreme weather conditions, without the hassle and cost of changing your wheels twice a year, all-season tyres are a practical alternative to winter tyres.
To help you make the most informed choice when it comes to your car's tyres, we have put together this all-weather and all-season tyre guide to help you through the process.
What are all-season tyres?
All-season tyres are designed to provide a compromise between the characteristics of summer and winter tyres – so that you can have great performance all year round.
Also known as all-weather tyres, they are designed to be used in a wide range of conditions, including dry and wet roads, as well as snow and ice. They can also be used in extreme heat and difficult terrain.
All-season tyres usually feature a wider and deeper tread profile, which provides better road handling in the rain by dispersing water more quicky than standard tyres.
The softer rubber compound also provides better traction and grip when the thermometer drops below 7°C, which is usually the point standard tyres start to suffer and become more slippery. The softer rubber compound can also reduce discomfort from potholes or road imperfections due to the deeper profile of the tyre.
If you plan to use your car in harsh weather conditions then specialised summer or winter tyres may still be your best choice, but it's worth noting that all-season tyres provide an option for all 12 months of the year, which means you don't have to swap the wheels twice a year and find a place to store your summer/winter tyres when they aren't in use.
How do I know if my tyres are all-season?
The easiest way to determine if you have all-season tyres, is by checking the sidewall of your tyres – and seeing if the symbol is displayed.
When you buy a all-season tyre, you will also see this symbol on the label.
You can see the symbol below: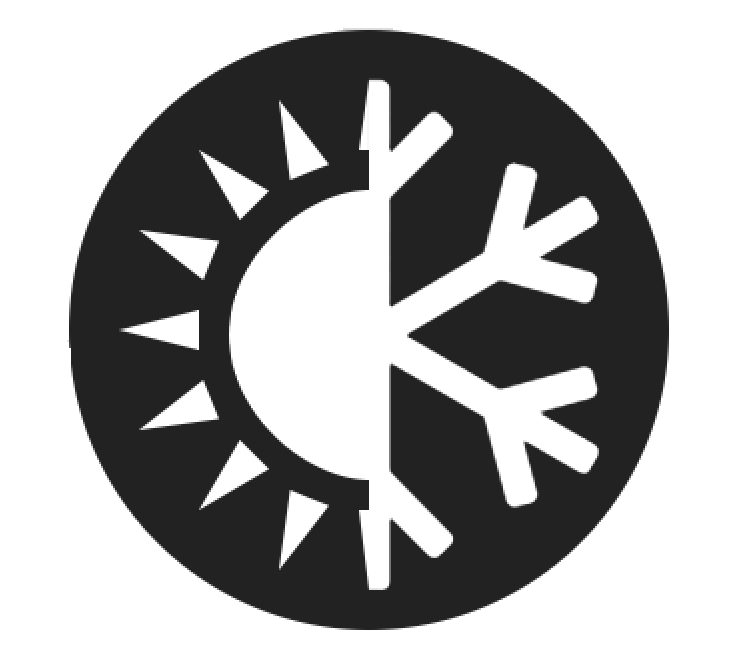 In some cases, there will also be the words 'ALL SEASON', 'A/S' or 'ALL WEATHER' on your tyres.
You can also tell that you have all-season tyres, by looking at the design of the tyre.
All-season tyres have a tread pattern that features a combination of multiple grooves – more than standard tyres. The theory behind this is that they will be more suitable for a variety of road conditions and temperatures.
For more specialised vehicles, you may have to check your owner's manual to show what type of tyres are suitable for your vehicle.
How long do all-season tyres last?
All-season tyres are a great option for drivers – but their lifespan will depend on a variety of factors.
Like all tyres, your driving style, road conditions, weather, climate, and quality of the tyre will impact how long they will last. However, all-season tyres typically last from 40,000 to 80,000 miles.
Drivers can extend the life of their tyres with regular car maintenance; this includes alignment checks during servicing and maintaining the correct tyre pressures at all times.
At all times of the year, you should regularly check the tyres for signs of wear or damage.
If you notice significant damage, replace your tyres immediately. Road safety is vital for all drivers.
Best all-season tyres
If you are looking for the perfect all-season tyres for your vehicle then you should check out RAC Tyres. Michelin, Continental, Goodyear, Pirelli, Bridgestone, Hankook, Falken, Maxxis, Yokohama, and Kumho all provide great all-weather tyre options.
When you are buying new tyres, you should consider a variety of factors including price, economy, noise rating, and overall quality of the tyre.
Can you get run flat all-season tyres?
Yes, you can get run flat all-season tyres – however, these will cost more than the standard tyres.
As with all run flat tyres, they can only be used for shorter distances at reduced speeds.
Run flats can be used after a puncture or loss of tyre pressure. These tyres come with reinforced sidewalls that support the weight of the vehicle when there's a loss of air pressure.
Can you mix all-season and winter tyres?
Although it is not illegal to have a mix of tyres, it is strongly not recommended for any type of vehicle.
This is because mixing tyres will lead to uneven handling, reduced traction, and compromised safety, especially in adverse weather conditions.
All-season, winter and summer tyres wear at different rates, and mixing them can cause performance and safety issues.
All-season van tyres
If you have a larger vehicle that has to cover a lot of miles across the whole year, then it is advisable to get all-season tyres.
This is also the case for specialised vehicles, SUVs, and vans.
These types of vehicles often carry heavier loads than passenger cars, so having more control is important for safety.
If you are unsure what the best tyre option is for you, visit your trusted local garage.
Do you need all-season tyres if you drive in the UK?
Although there may be some who prefer the option of having all-season tyres, it is completely the choice of the driver.
Standard, summer, and winter tyres are all great options for drivers, so speak to your local mechanic, do your research and select the option that works best for where you live and how you drive.
If you are looking to purchase some all-season tyres for your vehicle, then RAC Tyres has a wide range available.
Do you have any questions about all-season tyres? Leave them in the comments below.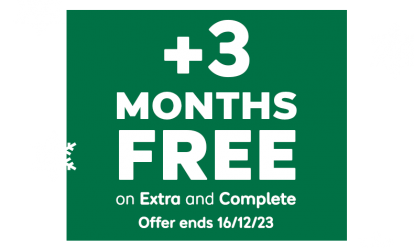 With 12 months of cover, new customers get an extra 3 months for free*.
*Added after 12 months, excludes Basic cover. New customers only. Ends 16/12/23, 7am