A tyre speed rating indicates the maximum speed a tyre is legally approved for.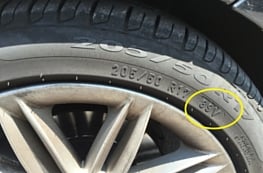 You can find your tyres' speed rating on the sidewall of the tyre as shown in the image.
You will find it at the end of the tyre's size (the list of numbers on the tyre's sidewall) always represented by a letter and usually following a number - in the following example the tyre speed rating is "V".
For more information on what the rest of your tyre label means read our extensive guide to buying a tyre, here.
Being aware of your tyres' speed rating will allow you to determine the maximum speed your tyre is capable of safely maintaining, for more information about tyre safety, read our comprehensive tyre safety guide here.
A one-letter difference in speed rating equals as much as a 10km/h difference in speed rating.
The system is based around the European use of kilometres, which is why speed ratings in mph are at such unusual increments. The difference between each letter is around 6mph.
Speed ratings are achieved through tests performed by engineers who run the tyre at 6.2 mph steps, in 10 minute increments, until the required speed has been met.
Wider, larger-diameter tyres often have a higher speed rating as they are usually fitted to higher-performance cars therefore, are typically designed to cope with higher speeds.
Z-rated high-performance tyres are rated for speeds in excess of 149mph. Confusingly, W-rated tyres are rated at a higher speed in excess of 168mph.
Y-rated tyres are rated in excess of 186mph. See the full list below.
Tyre speed ratings should be matched to the official top speed of your car. If you fit cheaper, lower-speed-rated tyres, it could affect your car insurance.
Some tyre organisations offer vehicle registration number (VRM) tyre-finder services, which will automatically choose the correct tyres, with the correct speed rating, for your car.
READ MORE: What are EU tyre labels?
Tyre speed rating by the letters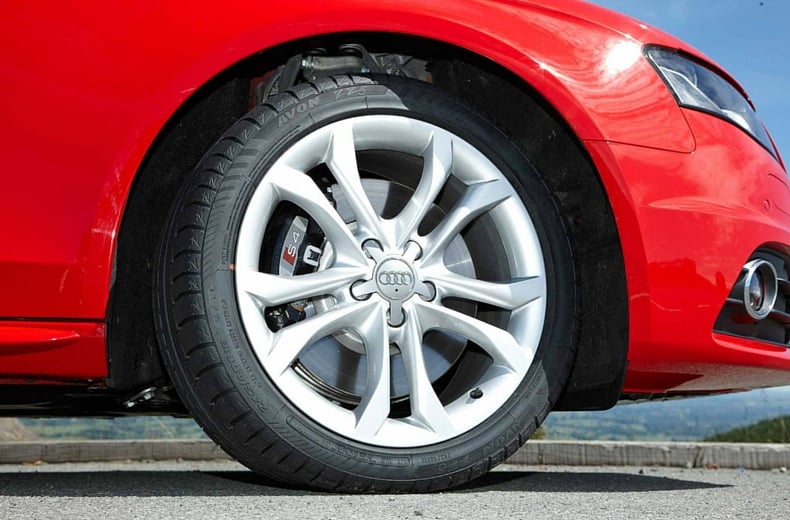 N: 87mph
P: 93mph
Q: 99mph
R: 106mph
S: 112mph
T: 118mph
U: 124mph
H: 130mph
V: 149mph
Z: 150+ mph
W: 168mph
Y: 186mph
Want more useful content like this sent straight to your inbox?
Check out our range of tyres at RAC Tyres.
RAC Comprehensive Car Insurance Plus has been given a 5 Star Rating by Defaqto. Get a quote online today.