A 'Dutch-style' roundabout giving priority to cyclists and pedestrians over drivers has just opened in Cambridge, a first for the UK.
Drivers must give way to bicycles when entering and exiting the roundabout at the red cycle lane that circles the junction.
All entry and exit roads feature narrowed lanes to encourage motorists to reduce their speed and take more time to adjust to other road users.
The new roundabout is found at the meeting of three major roads; Queen Edith's Way, Fendon Road and Mowbray Road.
A central over-run area will allow larger vehicles to manoeuvre round the roundabout.
Cyclists commuting to nearby Addenbrooke's Hospital and Cambridge Biomedical Campus will also benefit from new safety features, including zebra crossings on every arm of the junction.
Although bicycles are given equal priority with pedestrians, cyclists must slow down and check roads are safe before crossing.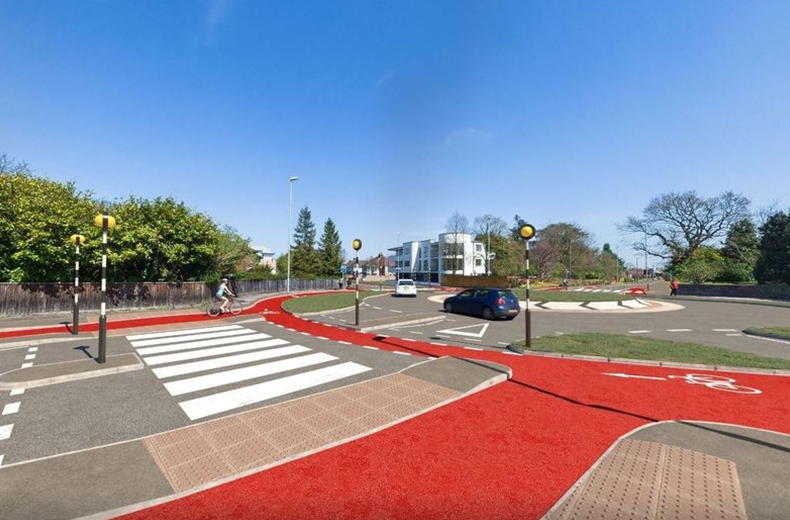 Image: CambridgeshireLive
Cllr Lis Every, vice-chairwoman of Cambridgeshire County Council, cut the ribbon at Fendon Road last Friday alongside cycling supporter cllr Noel Kavanagh and Koen Guiking from the Embassy of the Kingdom of the Netherlands.
Dutch consultancy firm, Royal Haskoning co-developed the junction using standards from the Dutch Institute for Road Safety Research.
Speaking at the official opening, Cllr Ian Bates said: "I am delighted to see the completion of improvements to this roundabout, which aim to improve safety at this busy junction and encourage more people to walk and cycle.
"It is great to see Cambridgeshire leading the way in implementing the first truly Dutch inspired roundabout that improves safety for vulnerable users, ahead of recent nationally published Government guidance that strongly promotes this type of infrastructure."
Cycle-friendly road layouts and better protection for riders looks set to become the new norm on UK roads, as Boris Johnson urged motorists to "be courteous" to cyclists at the launch of a recent campaign.
The Prime Minister unveiled plans to spend £2 billion to improve cycling infrastructure and establish 12 'Mini Hollands' to support commuters returning to work as lockdown measures begin to ease.
In October 2018 the government announced a review of the Highway Code in an effort to enhance road safety for cyclists and pedestrians.
The review encouraged drivers to adopt safer passing practices and use the 'Dutch Reach' method when opening their cars.
This is a way of opening your car door with your left hand to force you to look over your shoulder for passing cyclists.
At the time Nicholas Lyes, RAC head of roads policy, said:
"There should be an expectation that all road users follow the laws of the road, but from a motorist's point of view, giving extra space when overtaking, not blocking bike boxes at junctions and always checking mirrors for cyclists will go a long way in improving safety on our roads.
"RAC research shows one-in-five drivers cycle relatively frequently and many cyclists likewise use a car, so it is also important that efforts are made to try and end the 'us versus them' narrative, whereby drivers are pitted against cyclists and vice-versa, when the reality is that motorists and cyclists are simply road users trying to complete a journey safely."
Would you welcome more of these safer junctions in your area, or are you worried that they'll increase traffic? Let us know what you think in the comments.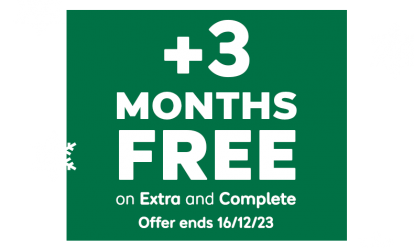 With 12 months of cover, new customers get an extra 3 months for free*.
*Added after 12 months, excludes Basic cover. New customers only. Ends 16/12/23, 7am