The Veteran Car Run from London to Brighton will take on a new virtual guise this Sunday, as the Royal Automobile Club asks motorists to mark the tradition online.
Owners of eligible pre-1905 cars will take their veteran cars for a spin on Sunday 1 November and share photos and videos to be in with a chance of winning one of three coveted prizes:
First Prize: a fabulous weekend for two, with all the trimmings, at the Royal Automobile Club, Pall Mall
Second Prize: dinner for two at the Club's Great Gallery restaurant, Pall Mall
Third Prize: a splendid bottle of Aberfeldy Single Malt Scotch Whisky
Those who can't hit the road are invited to use their imagination and 'dress up to the nines' in period outfits for a chance to win the Best Dressed trophy. There's even the opportunity to take the RM Sotheby's Veteran Car Quiz.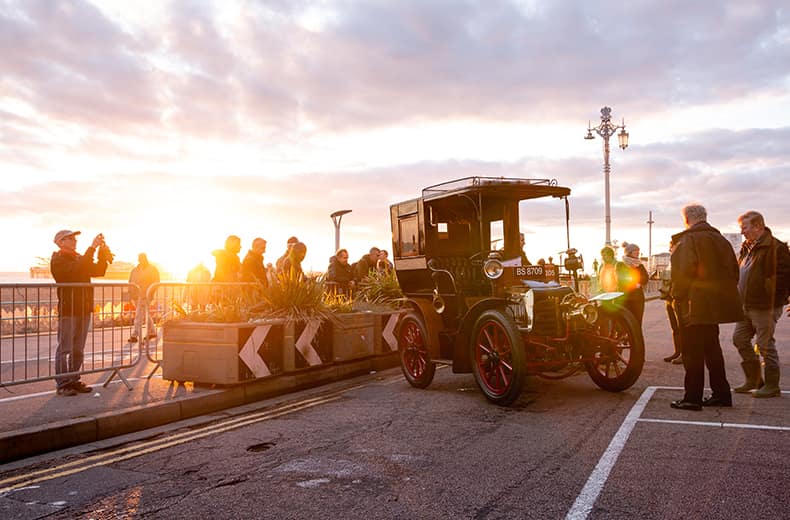 If you've already entered for the 2020 Run you should contact the organisers via email to let them know you plan on taking part online.
And if you haven't entered the 2020 Run, there's still a chance to join in with the virtual action – simply complete the online entry form.
Once you've completed your Virtual Run you'll receive a finisher's medal and certificate.
The Veteran Car Run is the world's longest running motoring event in the world. The first 1896 run, 'The Emancipation Run', was held in celebration of the passing of the Locomotives on Highways Act, liberating motor vehicles on the roads.
This Sunday marks the first time since 1947 that the run won't take place on the traditional route between Hyde Park and the Brighton seafront.
Entries can be submitted by tagging @VeteranCarRun on social media, by emailing [email protected], or by visiting www.veterancarrun.com/ before 5pm on Friday 6th November.
Organisers have urged Veteran Car Run fans not to take the traditional route of the Run or congregate with other veteran car owners in line with government guidelines.
Further details on how to take part in the Virtual Veteran Car Run can be found on the event's website.
Breakdown cover from just £7.95 a month*. Plus up to £150 of driving savings!