With some classic cars now changing hands for the price of a small house (and that's saying something) it might seem impossible to get started on your collection.
Well, we're here to tell you that doesn't have to be the case. There are plenty of interesting classics to be found without raiding your savings.
We've assembled a group of 10 classic cars available for around the same price of a deposit on a monthly PCP contract. There's something for everyone here, from a stylish Italian to a load-lugging Swede.
1. Alfa Romeo GTV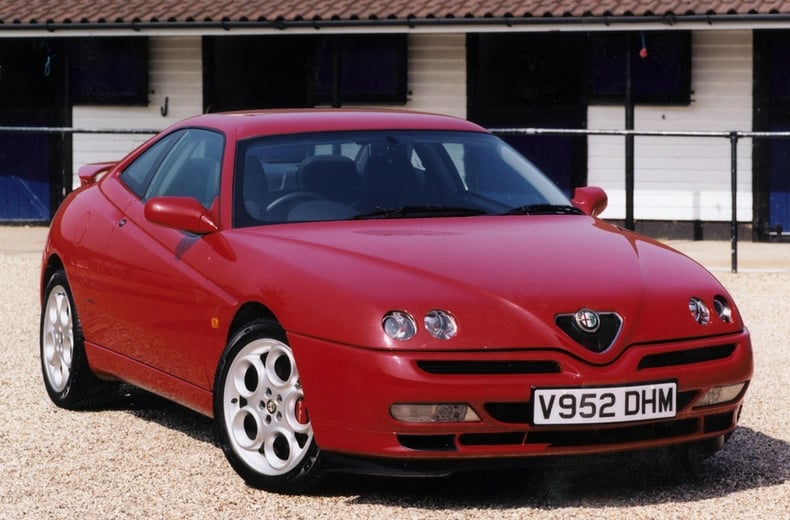 There's no such thing as a cheap Alfa Romeo because a bargain-basement car will inevitably lead to financial heartache further along the line. But that doesn't mean you should steer clear of classic Alfa motoring.
Take the GTV, which arrived in 1995 and still looked fresh when production ended in 2005.
Available in Coupe or Spider form, this achingly beautiful car was based on a heavily modified Fiat platform but possessed delightful poise and predictable handling.
The 3.0-litre V6 is the purist's choice, but don't rule out the 2.0 Twin Spark, which is lighter, sweeter to drive and cheaper to run.
2. Audi Cabriolet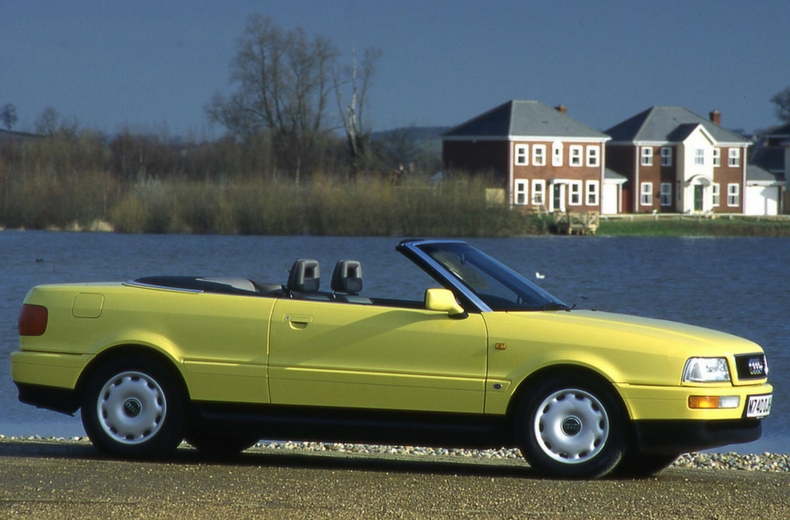 Fancy a convertible fit for a princess but with a price tag that means you don't need to be royally flushed with cash?
The Audi Cabriolet was the choice of Princess Diana, who used her 1994 2.3E for trips to the gym, as well as ferrying the young princes William and Harry to school.
Launched in 1991, the topless Audi locked horns with the Saab 900 and BMW 3 Series in the battle of the fashionable drop-tops and turned more heads than expected.
Crucially, it looked as good with the top down as it did with the roof in place, always handy in the perma-drenched UK.
This well-engineered cabriolet features a fully galvanised rust-proof body and stems from a period when Audi built timeless and classy cars.
Specialist cover for your classic vehicle from our partners Hagerty Insurance.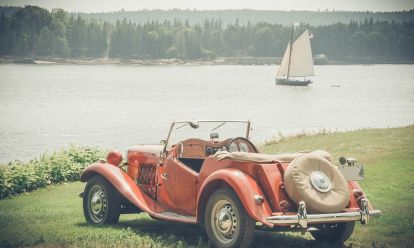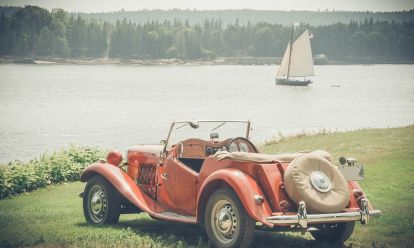 3. Austin Allegro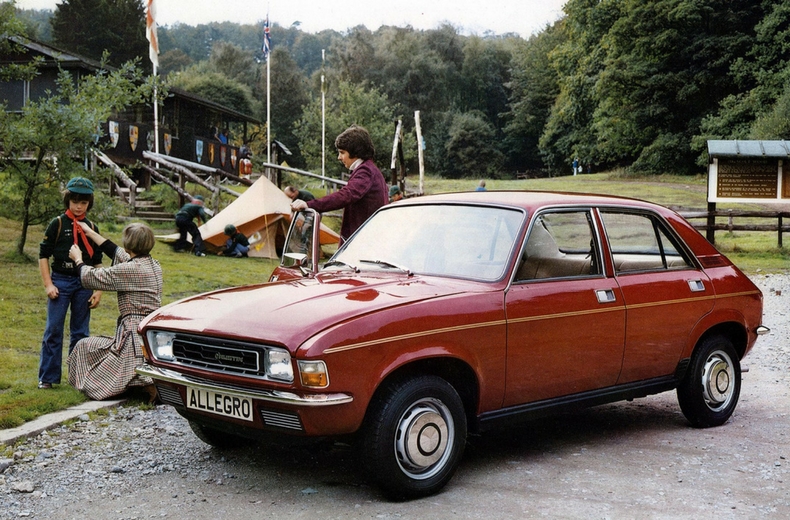 It was unreliable, poorly built and was launched at a time when the British motoring industry was at its lowest ebb.
Ever since it was unveiled in May 1973, the Austin Allegro has been much derided, ridiculed and in many ways positioned as a scapegoat for all that was wrong with British Leyland.
However, that doesn't mean it should be written off and allowed to spiral into the abyss. Not that its legion of fans will ever allow that to happen: the Allegro has developed a kind of cult status in its later life.
There are plenty of positives: the Hydragas suspension, the almost universal recognition of what it is, and prices that make it the ideal starter classic. Opt for the Vanden Plas model for a slice of kitsch luxury.
FEATURE: 11 of the most annoying UK driving habits
4. Citroen BX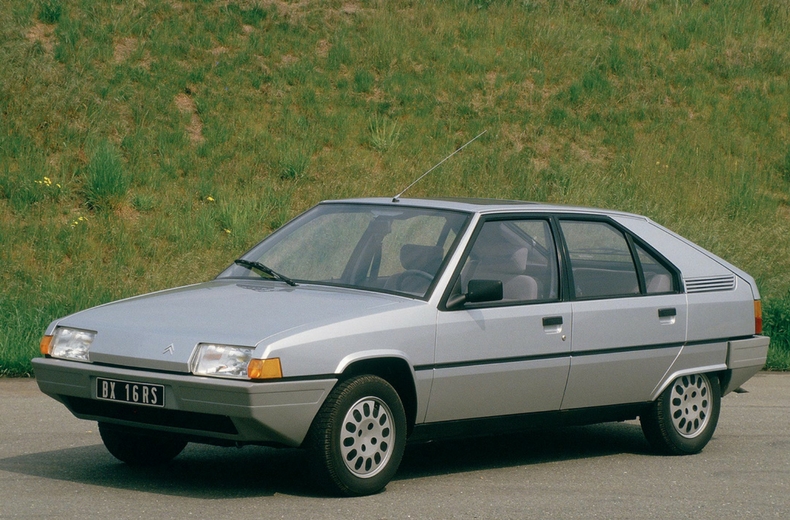 Before we proclaim the brilliance of the Citroen BX, it's worth mentioning the GS, which remains undervalued in the classic car world.
Launched in 1970, the GS brought the technological excellence of the DS to the family man, and nearly 2.5 million GS and GSA units were produced.
But while values of the GS are on the up, it's still possible to buy a BX for peanuts. This is a proper Citroen, with hydropneumatic suspension and distinctive styling courtesy of Marcello Gandini.
It was also hugely successful, especially in the UK, where it became a fleet favourite.
You'll pay a premium for a BX 16v, but all variants offer tremendous value for money.
5. Ford Puma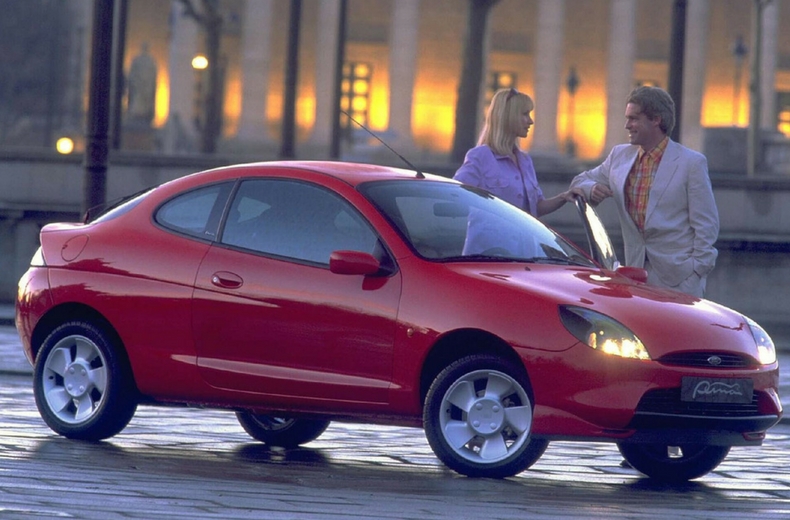 We're going out on a limb here because we appreciate that for some people, the Ford Puma hasn't yet reached the dizzy heights of classic status. But hear us out, and you might change your mind.
Twenty years on from its launch, the Ford Puma remains one of the sweetest handling front-wheel-drive cars ever to grace a B-road.
And because it's based on the humble Fiesta, it's a relatively cheap car to run.
We're not going to deny that rust is an issue – check the rear wheel arches – but with around 10,000 Pumas on the road, you can afford to be choosy.
Still not convinced? Look at the values of other fast Fords from the 80s and 90s: the Puma won't remain cheap forever.
READ MORE: Future classic cars
6. Mercedes-Benz 190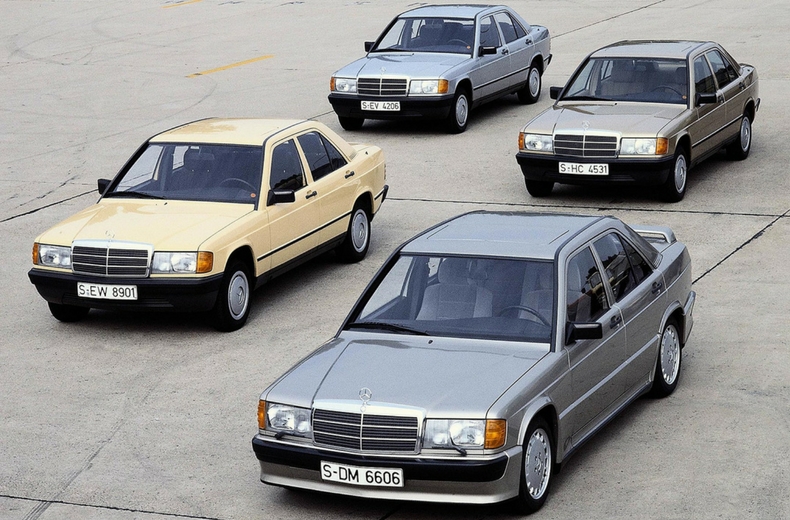 Few cars of the 80s have aged as well as the Mercedes-Benz W201, affectionately known as the 'Baby Benz'.
It's a credit to designer Bruno Sacco that the 190 looks better with every passing year, and it's no coincidence that prices are rising in line with the larger W123.
The forerunner to the C-Class was introduced in readiness for a global recession and to lock horns with the BMW 3 Series, something it did with great aplomb.
By the time it had made way for the C-Class in 1993, some 1,879,629 units had been produced.
Parts are plentiful, specialist support is readily available, and it's a car you can use every day. What are you waiting for?
7. Morris Marina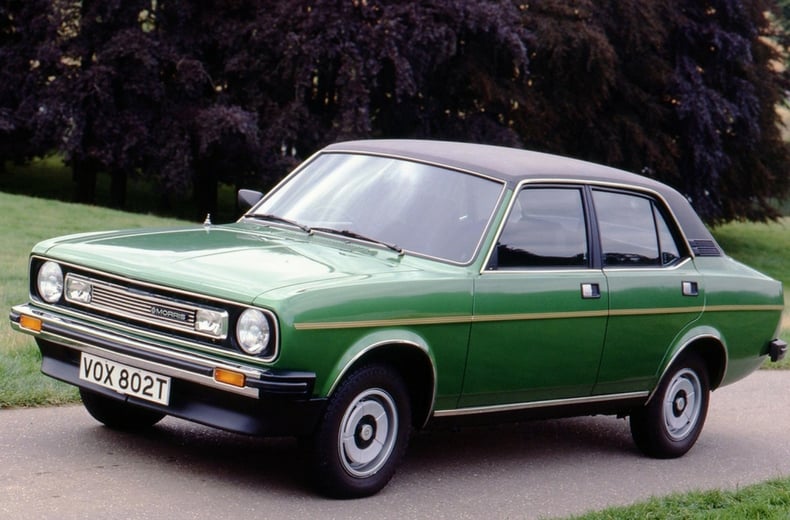 Much like the Austin Allegro, the Morris Marina suffers from an image problem, which only serves to keep prices low.
But while the Allegro is notable for its many faults, the Marina is hamstrung by its ordinariness. Forgettable styling, lacklustre dynamics and... sorry, drifted off there for a moment.
But let's not be too beastly to the Marina. Aside from horrendous understeer, it wasn't that bad to drive, and by the time it was terminated in 1980, it had developed into a pretty decent car.
It's simply that 'pretty decent' isn't good enough when you're up against the all-conquering Ford Cortina.
More than 800,000 Marinas were sold throughout the 70s, but with fewer than 300 on the road today, the survival rate is pretty grim. Nobody mention falling pianos…
8. Triumph Acclaim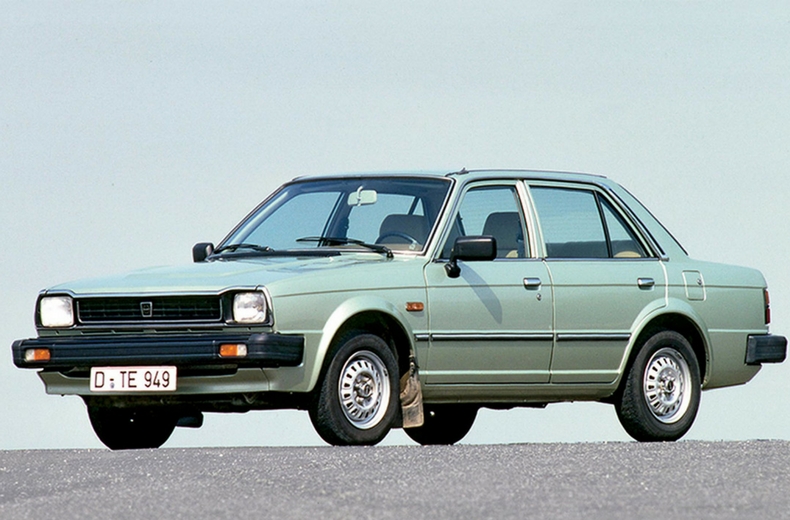 Behind the Triumph Acclaim's rather humdrum three-box styling lies a highly significant car, but not necessarily for all the right reasons.
It was the first Anglo-Japanese car to be built in Britain, but also the last car to wear the famous Triumph badge.
In reality, the Triumph Acclaim was little more than a re-badged Honda Ballade, which itself was derived from the five-door Civic.
Both the 1.3-litre engine and five-speed gearbox were Honda items, meaning reliability was never an issue.
Sure, it's not a Triumph in the same spirit as say a Spitfire, Vitesse or Stag, but it represents a critical moment in the history of the British motor industry and is surprisingly satisfying to drive.
9. Vauxhall Calibra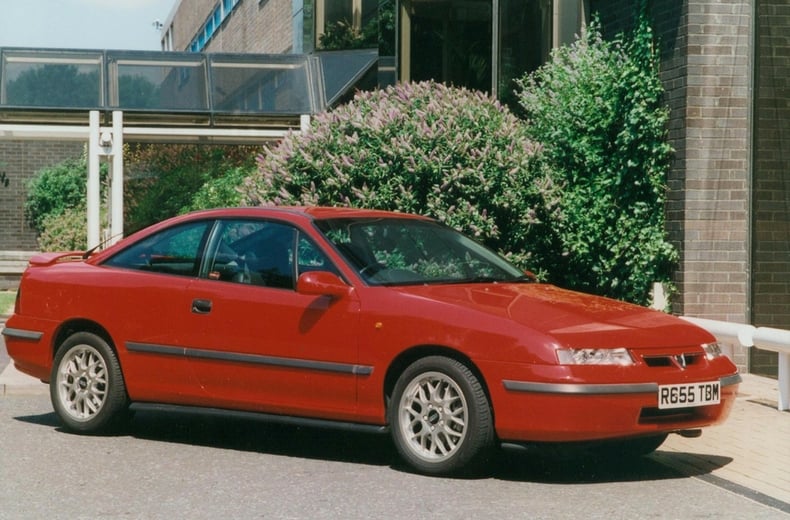 There was a time when the Ford Capri would have been one of the first cars on the list of cheap classics, but those days are behind us.
Today, even the lowly four-cylinder cars command a premium, confirming the Capri's status as a certified classic.
But if you fancy a four-seat, two-door coupe with sleek good looks and low running costs, the Vauxhall Calibra is worthy of your attention.
In 2.0 8v guise, the Calibra had a drag coefficient of 0.26, which is on a par with the Nissan GT-R of today.
The later and slightly less aerodynamic 2.5 V6 is the one to have, offering the performance to go with its head-turning styling.
Buy a cheap Calibra while you still can, because prices won't stay at rock-bottom forever.
10. Volvo 240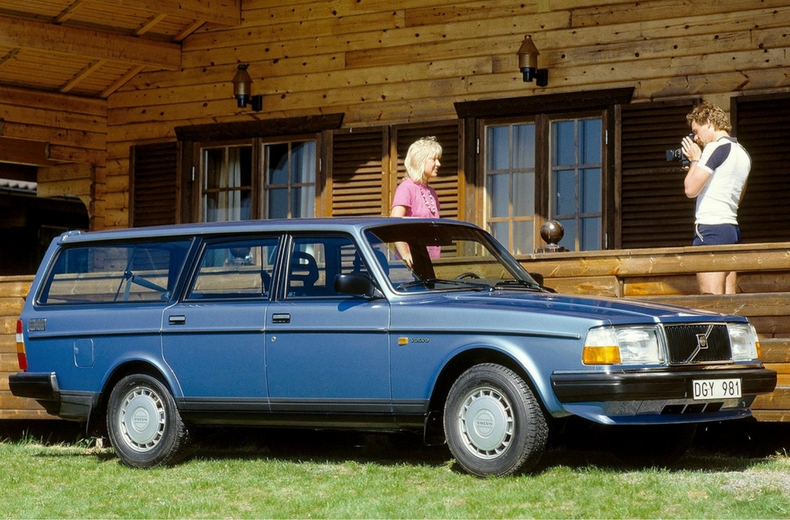 Perhaps more than any other estate car, the Volvo 240 holds a special place in our hearts. If your parents didn't own one, the chances are your neighbours did.
Throughout the 70s and 80s, nothing represented the middle classes quite like a Volvo 240, green wellies and a Labrador.
For Volvo, the success of the 240, which enjoyed a two-decade production run, was something of a double-edged sword.
The Swedish company built 2.8 million units, so the wagon was undoubtedly popular. But the 240 was capable of intergalactic miles, which meant parents held onto their big Swedes until well after the children had flown the nest
The 240 remains cheap, and there are many good reasons to buy one.
It's rear-wheel drive and almost sporty in GLT guise (we said 'almost'). And the load area is so vast, you'll be the toast of local antique dealers and students returning to their digs after the holidays.
READ NEXT: From £750 - the 10 best performance cars you actually can afford