How old does a car have to be to be a classic?
There's no definitive answer for what makes a car a classic. However, since 40-year-old vehicles are exempt from paying Vehicle Excise Duty (VED), this age is often used as a rough guide.
You might also hear these other categories being thrown around:
Veteran cars
Usually considered to be anything made before World War I.
Vintage cars
Used to refer to vehicles made before 1930.
Post-vintage cars
Produced between 1930 and 1945.
What makes a car a classic?
There's more to earning classic status than age - cars don't just become one as soon as they hit 40.
There are many schools of thought about defining classic cars, and much of it is naturally subjective. Here some are the common factors.
Nostalgia
Car enthusiasts will often consider a model a classic for nostalgic reasons.
A particular model can bring back fond memories of childhood from a bygone era. Perhaps their petrolhead uncle once took them for a spin in their dream car, or maybe a trip to a car show really resonated with them?
A buyer doesn't have to have lived through the swinging sixties to pick up an Austin Mini Countryman though. An appreciation for the time period alone certainly adds to a vehicle's appeal.
Actor, Ben Affleck confessed that he obsesses over '70s muscle cars despite having few memories of the decade.
"My brother and I bought a '72 Cadillac Sedan De Ville, which, for sentimental reasons, I still have, in storage. I love those cars, I love that era. That was really my time. Odd, because I really don't remember any of it."
Design
Obviously looks go a long way with enthusiasts. More often than not they're treated as more important than what's under the bonnet.
Whether it's bench seats, fender mirrors or shark fins you're after, a quirky design can also help a car achieve classic status.
The late Karl Lagerfeld, who knew a thing or two about design, once said: "There is nothing more beautiful than a Duesenberg." Move over Venus de Milo...
Cultural impact
A number of vehicles are considered classics because of the mark they've left on culture.
Popular films, tv series and fashion trends have shaped our opinions on cars for many years and continue to decide the classics of the future.
Think James Bond's Lotus Esprit S1 from The Spy Who Loved Me, The DeLorean from Back to the Future, even Ron Weasley's flying Ford Anglia from Harry Potter has left a lasting impact.
Alongside the Ferrari Enzo and Rolls Royce Phantom, avid car collector Chris Evans placed the humble Mini in a list of his top 10 cars.
"All the fault of The Italian Job and Scalextric. I was obsessed by both as a kid and then my mum bought me one. She went into debt for only the second time in her life to come up with the 500 quid required for it."
Thrill of the ride
Deciding whether a car is a classic can often depend on its more tangible features like the thrill of the ride, the sound of the engine or simply how the steering wheel feels in your hands.
Rowan Atkinson, who counts a 1964 Ford Falcon and Jaguar MK7 among his fleet, prefers taking his purchases for a spin rather than polishing and preserving them in a garage.
"I'm not a collector. I don't like the toy cupboard syndrome that causes so many good cars to evaporate. It depresses me that they are hidden away like investment art, or gold ingots in a Swiss vault."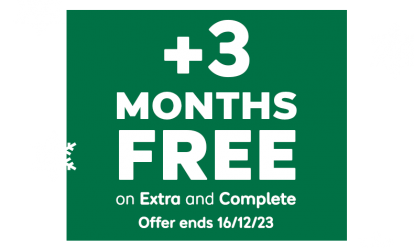 With 12 months of cover, new customers get an extra 3 months for free*.
*Added after 12 months, excludes Basic cover. New customers only. Ends 16/12/23, 7am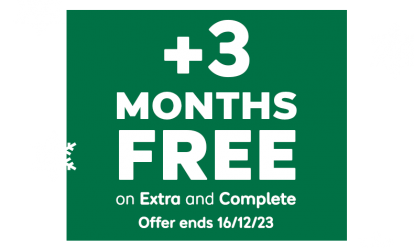 10 of the best newly qualified classic cars
Audi Quattro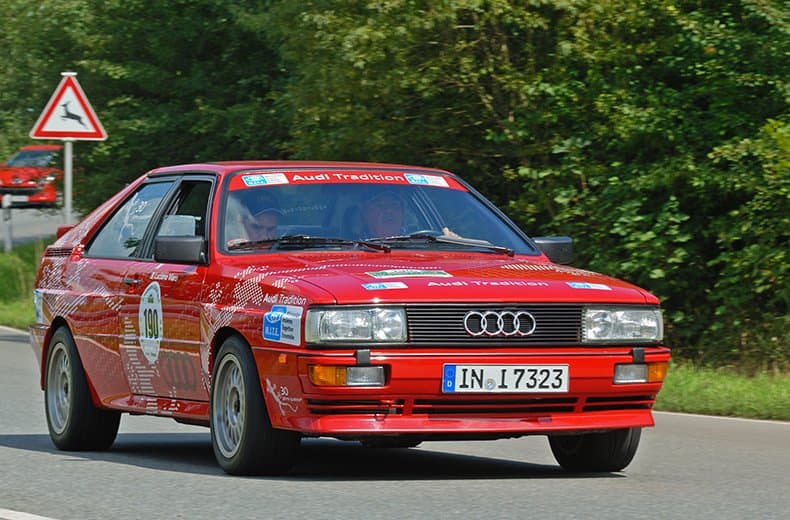 The Quattro is famous for dominating the World Rally Championship in 1983 and 1984 a few years after its initial release in 1980.
You'll also catch this cult hero on TV's Ashes to Ashes.
Owners may have to wait a few months before taking advantage of tax exemptions as the first models were made available later in the year.
Bentley Mulsanne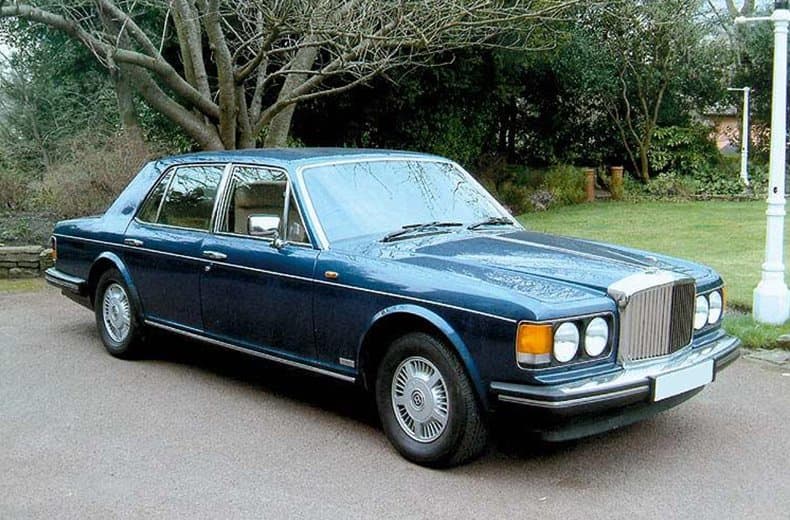 Named after the fastest stretch of the Le Mans 24 Hours circuit, the Mulsanne was designed to pack performance into a typically luxurious Bentley shell.
Everything about the car's appearance screams 'classic' but if you're looking for a more powerful tax-exempt model, you could always wait two years for the Mulsanne Turbo to reach maturity.
BMW 7 Series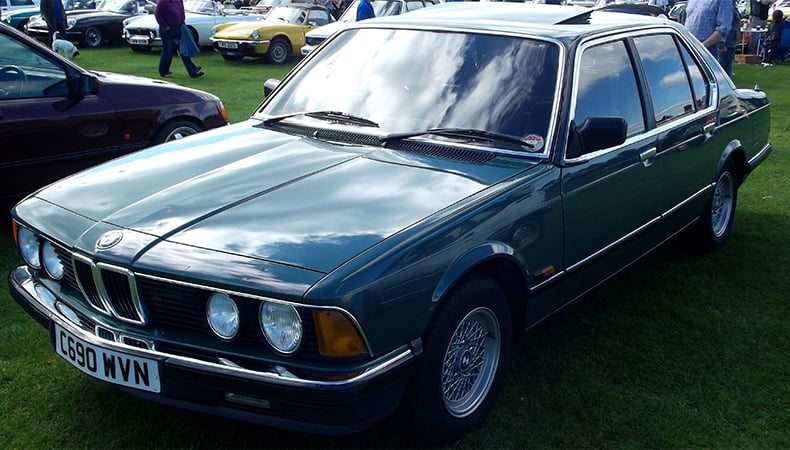 The first generation of the 7 series was produced for a decade from 1977 and was the first BMW to include ABS, an on-board computer and even a Dictaphone.
That last one might seem strange but we've all asked Siri or Google to remember something for us whilst we've been behind the wheel, so the 7 Series was definitely ahead of its time!
A well-kept model today could cost around £10,000, although they have been known to swap hands at double that price.
Mazda RX-7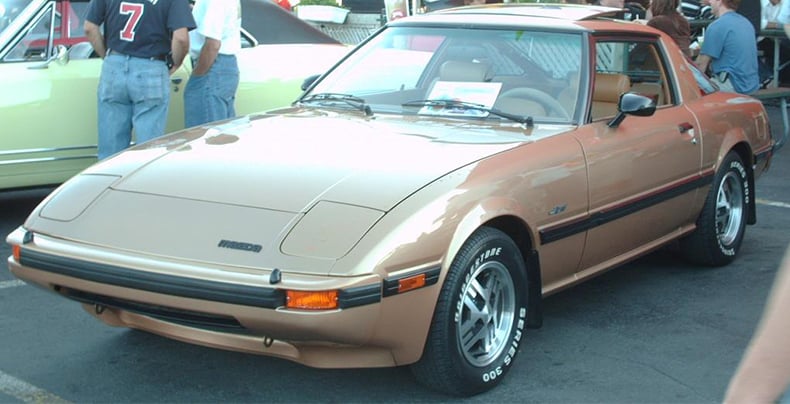 The RX-7's fastback styling and powerful engine gave the car instant appeal when it launched in 1978.
Despite its attractive silhouette and impressive performance, a hefty price tag prevented the model selling in large numbers. Good luck finding one!
Fiat Panda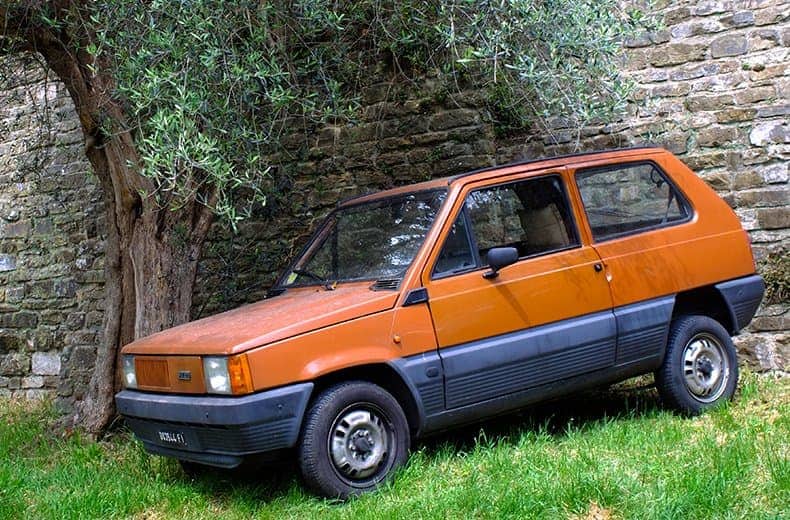 Italian cars are rarely considered basic, but the Panda wears its no-frills badge with pride.
The low-cost model was designed with ease of production and repairs in mind, boasting deckchair-like seats and a 'hammock' style dashboard.
Finding one should be pretty easy, especially as they're still incredibly popular in Italy today.
Ford Capri Mk III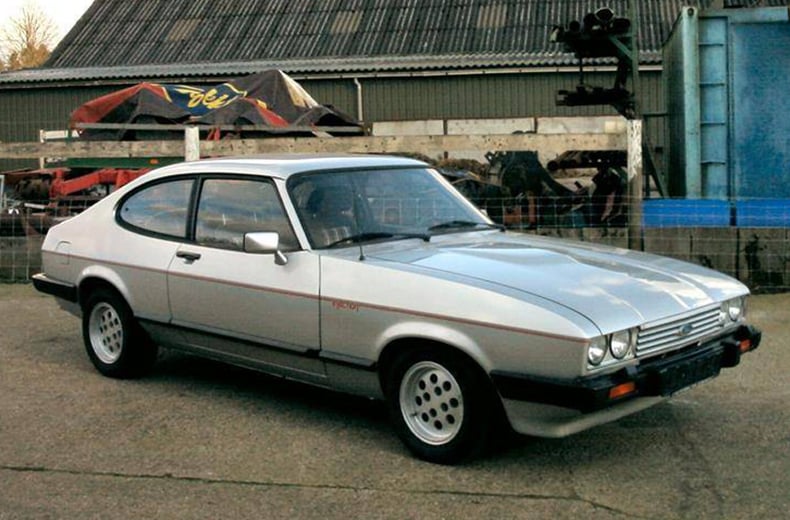 The Ford Capri lives long in the memory of fans of the tv show The Professionals and as a result has become a cult hero for many.
Internally referred to as 'Project Carla', the Mk III was a strong seller when it was first made available in 1978.
Interestingly, it was one of the most stolen cars in Britain during the 1980s and early 1990s.
Make sure you have classic car insurance just in case the crime spree picks up again...
Mercedes-Benz G-Wagen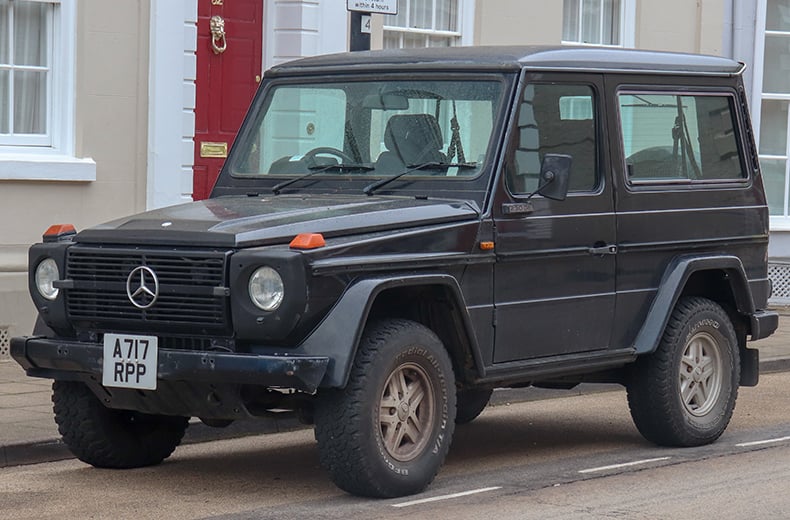 The G-Wagen may look best suited for an off-road trip with Rambo but the military vehicle was actually most famously used by the Vatican.
A modified version has been used as the 'popemobile' for a host of public appearances across the world.
Porsche 928
The luxury grand tourer looks every part a classic sports car thanks to its fastback styling and aerodynamic design.
Despite originally intended as a replacement for the 911, the 928 never quite surpassed its older sibling as a fan favourite.
However, its pop-up headlights inspired by the Lamborghini Miura still helped it earn the title of European Car of the Year 1978.
Running a car isn't cheap, but there are some easy things you can do to keep your costs down. Get these tips and more useful driving articles sent straight to your inbox now.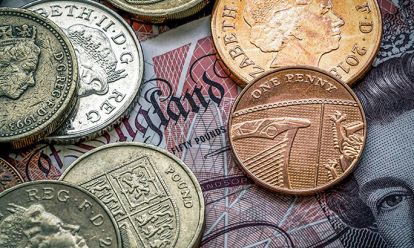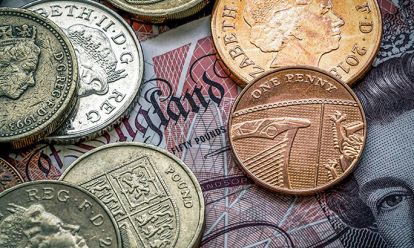 Renault 5 Turbo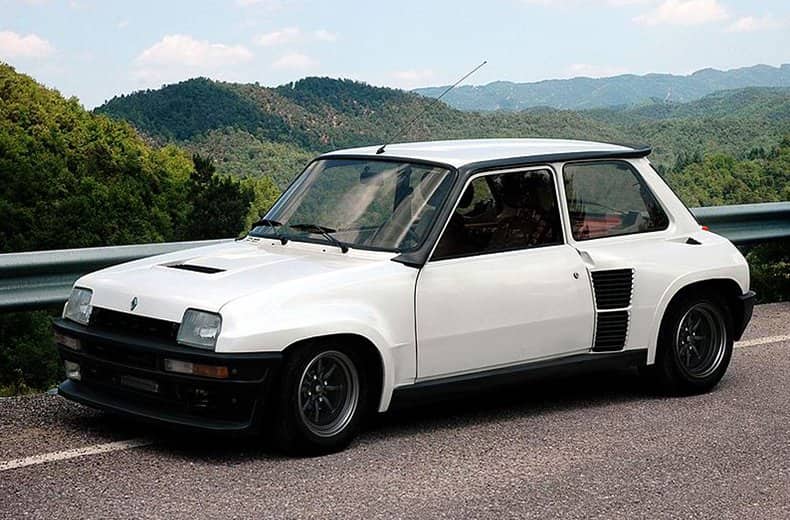 This rally icon made a seamless transition from the rally circuit to the streets thanks to its powerful engine and race-ready exterior.
There are only around 300 Renault 5 Turbos registered in the UK today which just makes them that bit more tantalising for collectors.
Saab 900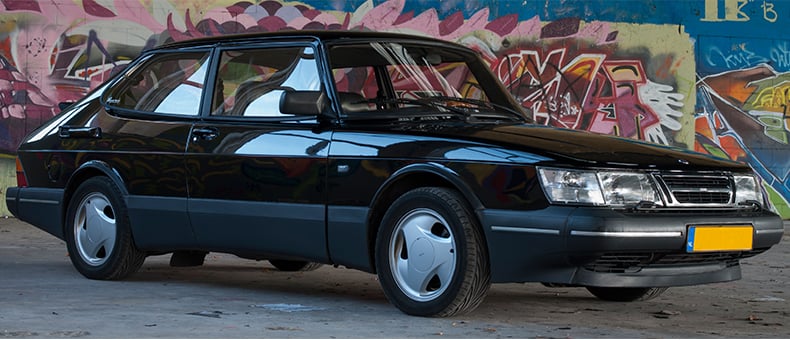 The only Swedish entry on our list was produced between 1978 and 1998. It was one of the first cars available to the public that used turbocharging.
The 900's famous front engine was installed 'backwards' with power delivered from the crank at the front of the car. Look out for one of the 50,000 cabriolet models.
Got your eye on a specific classic car? Maybe we missed it out? Let us know what you're hunting for in the comments below.