There are classic cars and there are classic cars. Some fade away into obscurity, while for others the shining light of adulation never fades.
Some, like the Jaguar E-Type, the Aston Martin DB5 and the Ferrari 365 'Daytona', have always been recognised as the greats they were.
But what of the more obscure classics, the 'unexceptional' ones that many remember from their youth, driving down to the coast in a seemingly average family saloon?
Many of these previously-abundant cars have now become exceedingly more rare and are in turn coveted as such.
Here are our top ten fondly-remembered if 'unexceptional' classic cars.
10. Austin Allegro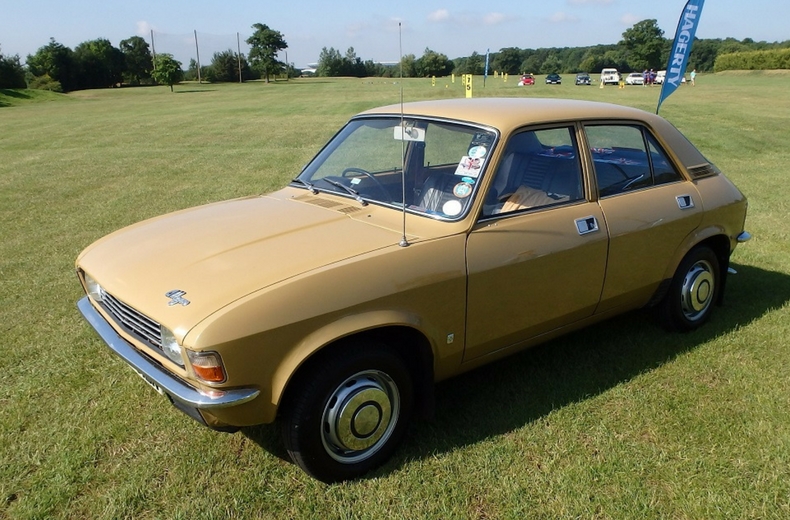 We couldn't have a list such as this without mentioning the dear old Austin Allegro.
Once derided for its square steering wheel and complicated suspension, the Allegro's reputation as a lemon made it something of a cult car, and a keen core of enthusiasts have ensured that they survive in relatively healthy numbers by the standards of this group.
For those with delusions of grandeur and money to burn, there was even a Vanden Plas version, trimmed by the same craftsmen who upholstered the most expensive Daimlers of the period.
9. Morris Marina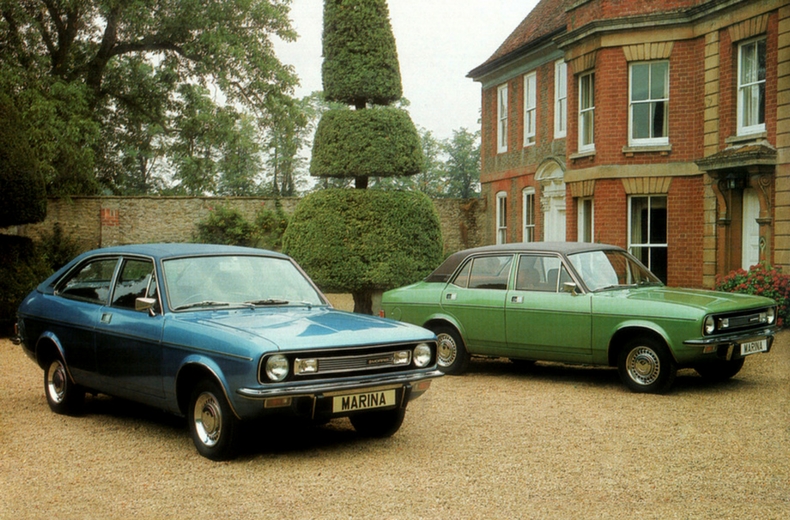 The Morris Marina wasn't actually a bad car. It was ordinary – a British Leyland riposte to the Ford Cortina when the fleet markets dismissed front wheel drive and Hydragas suspension as too complicated.
READ MORE: Top 10 emerging classic cars for savvy investors to look out for
It borrowed heavily from the Leyland parts bin, and was intended as a stopgap until BL could afford to develop a proper Cortina competitor. But the money never came, and the Marina lived on until 1984.
Despite pre-launch woes about the front suspension and steering geometry, the Marina remained a popular car throughout its production life – repeatedly one of Britain's top five selling new cars.
Specialist cover for your classic vehicle from our partners Hagerty Insurance.
8. Renault 20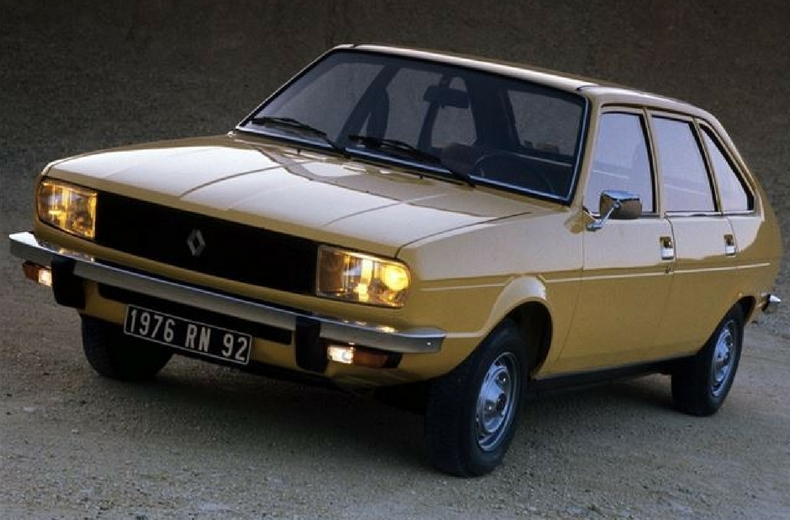 Big French cars have never been popular in Britain, but the Renault 20 wasn't as rare a sight on UK roads as many of its contemporaries.
A large hatchback with plush trimming and a big boot, the Renault was the ideal car for the company executive who wanted something a little different, yet practical and economical.
Higher up the corporate ladder, the 3.0 Renault 30 shared the same body, but with more luxurious trimmings and more power. Barely a handful of 20s and 30s survive in the UK.
7. Vauxhall Chevette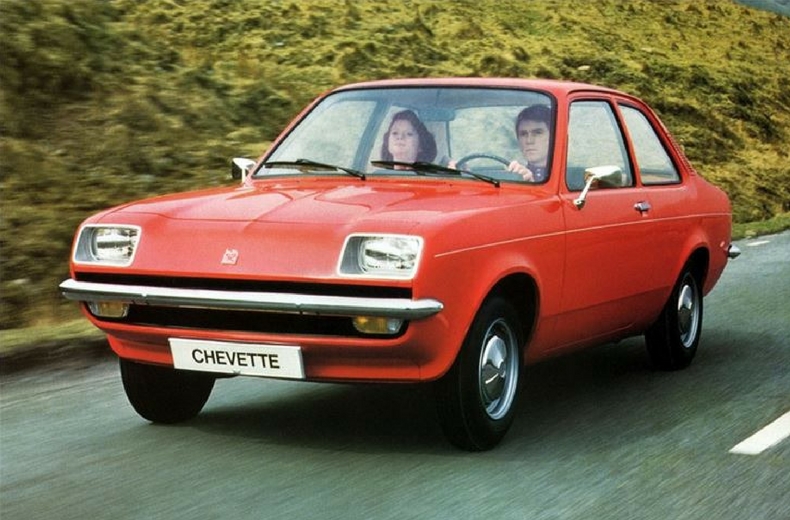 The Vauxhall Chevette was such a staple part of life in the 1970s that even the Likely Lads had one.
This small car was Vauxhall's riposte to the Ford Escort, and was far more versatile than its opponent.
Unlike Ford, Vauxhall offered you a hatchback option alongside two and four door saloons, a van (the superbly-named Bedford Chevanne!), and an estate.
READ MORE: The RAC Rally of the Tests: everything you need to know
And while Ford had the RS2000, Vauxhall replied with the Chevette HS and HSR, both 2.3 litre engine powerhouses.
6. Triumph Dolomite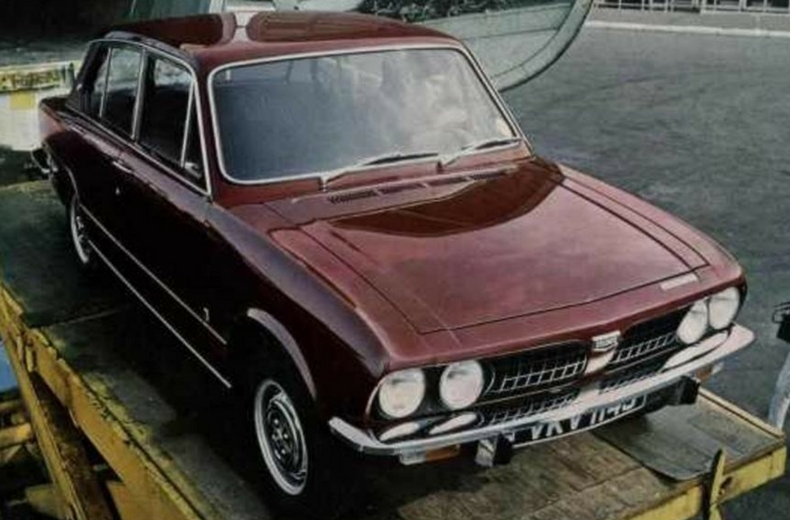 The Triumph Dolomite was a confusing classic.
Launched in 1965 as the 1300 with front wheel drive, it was facelifted into the 1500, converted to rear wheel drive when it became the Dolomite 1850, taken downmarket with the Toledo, and reunified under the Dolomite name by 1976. Confused? So are we.
The Dolomite Sprint was a serious performance saloon though, with statistics to embarrass sports cars.
Well worth hunting down.
Get covered in our half price Breakdown Cover sale from just £4.75 a month.* We're the UK's best breakdown provider as voted by Auto Express drivers 2021.
5. Hillman Avenger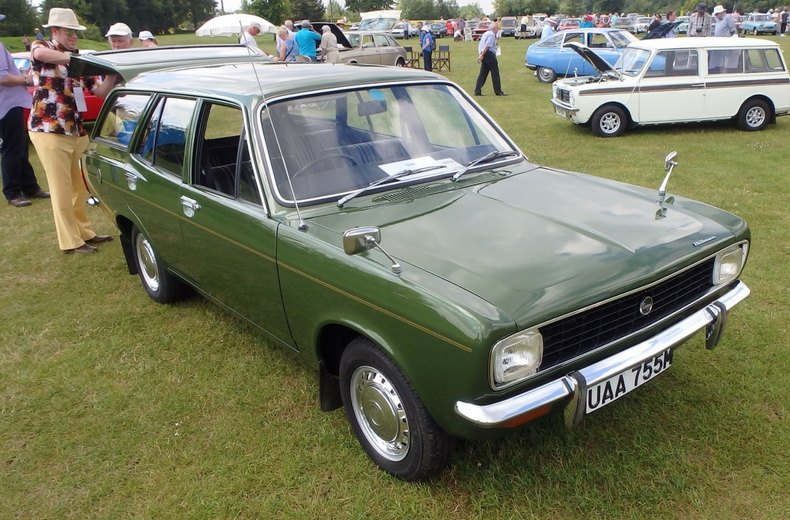 The Rootes Group's answer to the Allegro and Escort was the Hillman Avenger – a car best remembered in sporting 'Tiger' form.
But even the standard models were good, out-handling the Ford Escort, and with a good range of engines and trim levels.
Rebranded the Chrysler Avenger in 1976 and subsequently the Talbot Avenger in 1979, the model sold well in the UK – and in sporting GLS trim, was quite desirable.
READ MORE: From £750 - the 10 best performance cars you actually can afford
Its floorpan was later shortened and went on to form the basis of the Chrysler Sunbeam.
4. Humber Sceptre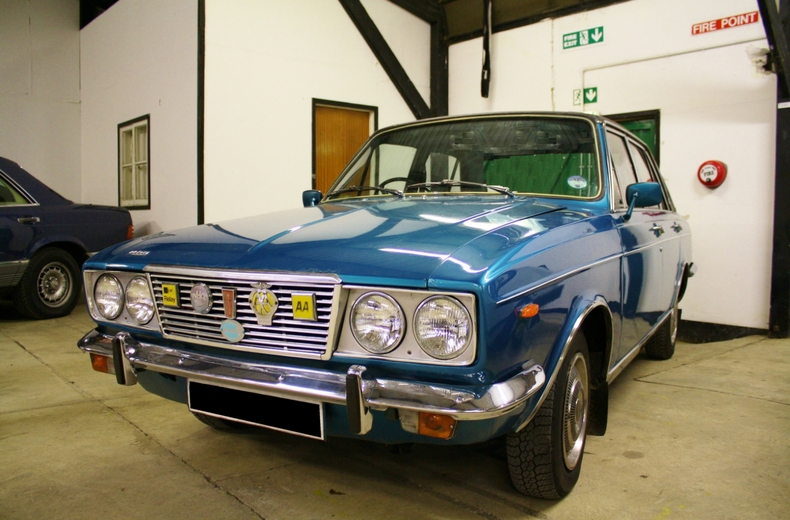 If you were a bit of a social climber in the 1970s, a Hillman Hunter just didn't cut it.
But add a dash of wood and nylon, fit twin headlamps, a nice grille and a vinyl roof, and the resultant Humber Sceptre had just the right amount of panache to upstage a Cortina GXL.
Worth remembering not only as a tool of aspiration but as the last ever Humber, and with most parts interchangeable with Hillman Hunter items, they are easy classics to maintain.
3. Volvo 140
What would middle class suburbia have been without the Volvo 140?
It had almost become a cliché even before Jerry and Margot Leadbetter owned one in The Good Life, and its popularity has surged since.
RELATED CONTENT: The London to Brighton Veteran Car Run: everything you need to know
Solid 144 saloons and capacious 145 estates were the height of style in the mid-1970s – for Ford Granada money you could have something foreign, unusual, and slightly exotic by the standards of the day.
They're hardy too – Volvos are notoriously robust, and are the perfect car for winter driving.
2. Vauxhall Cavalier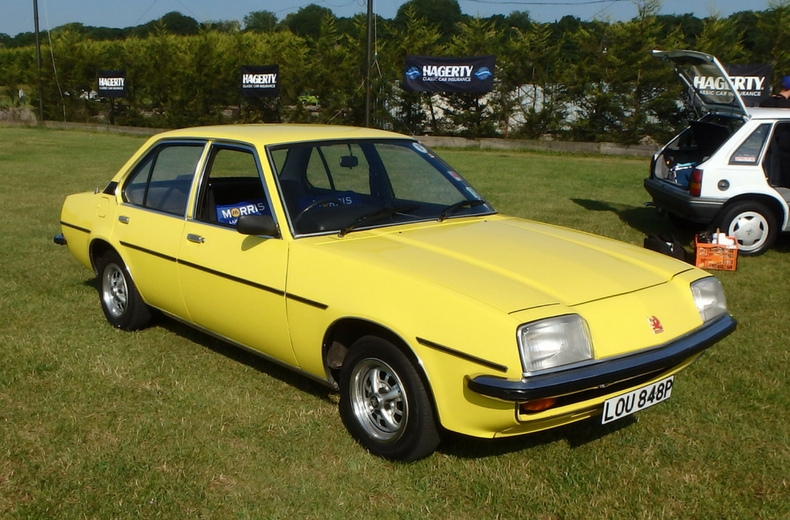 In the late 1970s, dads fell into three categories.
There were the 'Cortina' dads, the 'Cavalier' dads, and the 'Others'.
This last lot were a strange bunch, and were regarded somewhat suspiciously.
Cavalier dads always had a bit of a smile on their faces - Wayne Cherry's design of a 'droop snoot' nose made early Cavaliers seem futuristic compared with the Ford rival, and the car's reliability was good, making it a fleet manager's favourite.
Despite over 1.8m Cavaliers being sold, today they are a rare sight.
1. Ford Cortina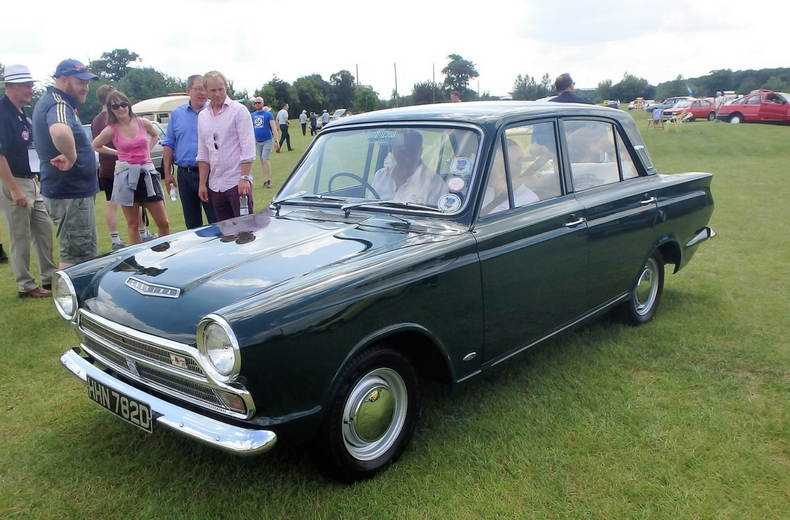 Stand near a Ford Cortina at any classic car show today such as the Festival of the Unexceptional, and it won't be long before you hear somebody remark, "my dad had one of those!"
In the 1970s and early '80s, the Cortina was the UK's best-selling car, and it was offered in a bewildering variety of trim and engine specifications to suit every budget, and every aspiration.
Today, larger-engined Mark III Ghia, GT and GLX are starting to become collectable but poverty-spec cars are exceptionally rare.
Due to its ubiquity, the Ford Cortina must rate as our top 'unexceptional' car.