Sales of second-hand electric cars reached record levels in 2021, new figures show.
The huge rise in demand means electric vehicles (EVs) are changing hands at a faster rate than ever before.
Specifically, sales of used battery electric vehicles (BEVs) soared by 119.1% to 40,228 last year compared with 2020, while demand for plug-in hybrid electric vehicles (PHEVs) jumped by 77.1% to 54,115 sales.
Meanwhile, sales of hybrid electric vehicles (HEVs) rose by 50.6% to 134,653, according to the Society of Motor Manufacturers and Traders (SMMT).
Demand for alternatively fuelled vehicles far outstripped sales of used petrol and diesel cars, which were up 10.7% and 9.8% respectively.
Growth was driven by an increasing number of ultra-low and zero-emission models filtering through to the second-hand car market. But, despite record sales in this area, these vehicles still only account for 3.1% of the total used car market.
With city centres bringing in stricter measures on emissions and the 2030 ban on the sale of new petrol and diesel cars getting ever closer, a growing number of drivers are taking the plunge and switching to electric cars.
It's also expected that once supply issues with new cars are resolved, even more used EVs will be freed up for buyers to snap up.
The SMMT's chief executive Mike Hawes said: "It's good to see the used car market return to growth, even if activity is still below where we were pre-pandemic. With the global shortage of semiconductors set to ease later this year, releasing the squeeze on new car supply, we expect more of the latest, cleanest and zero emission models to become available for second owners.
"The demand for personal mobility has undoubtedly increased during the pandemic, so it's vital we have healthy new car sales to drive fleet renewal and the used car market if we are to improve air quality and address climate change."
Overall, sales of used cars increased by 11.5% in 2021, but this is still 5.5% below the pre-pandemic five-year average, the SMMT figures show.
The second quarter of 2021 was the busiest period of the year as the UK emerged from lockdown measures, with 2.1 million sales of used cars recorded.
The Ford Fiesta was the UK's most popular used model, with 326,436 sales during 2021, followed by the Vauxhall Corsa and the Ford Focus with sales totalling 262,448 and 251,265 respectively.
Buying a second hand electric car comes with its own set of challenges. Read our guide to make sure you're clued up.
Join the RAC and get breakdown cover. Our patrols fix 4 out of 5 vehicles on the spot, with repairs done in just 30 minutes on average.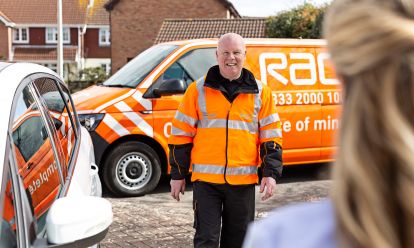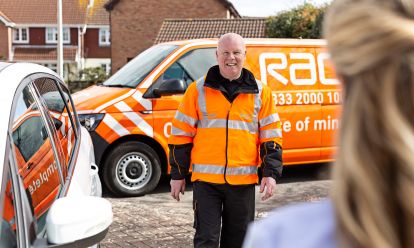 Return to the RAC Drive Electric cars hub
Read our guides on choosing, charging and running an electric car.