The RAC is pleased to announce that we will be partnering with a brand new electric vehicle event at Oxfordshire's iconic Blenheim Palace: EV LIVE.
The World Heritage Site will host the interactive event on the 7-8th May 2022, where the RAC will showcase our electric car expertise and talk to visitors about our EV services.
With a huge number of electric vehicles on display, including a wide range available for free test drives, guests will have the chance to get hands-on with some of the latest and greatest electrified options on the market.
Attendees can prebook a free test drive in an electric car of their choice from a number of different brands through the EV LIVE at Blenheim Palace website.
There will also be plenty of experts on hand to talk through every stage of the electric vehicle journey, from the different purchasing options and government grants, to getting a home charger fitted.
Enjoy your first electric driving experience at Blenheim Palace and its idyllic countryside location. Book your tickets now.
The event is located at Flagstaff in the Palace Grounds, and both days will start at 10am and finish at 5pm. Learn more about EV LIVE here.
The ancestral home of Sir Winston Churchill, Blenheim Palace has set itself a net-zero agenda, not only to become a net generator of greenhouse gas by the end of 2022 itself but also to encourage sustainable living in the wider community.
With the electrification of its fleet underway, Blenheim is the perfect backdrop to encourage all of its visitors to explore the options of electric vehicle ownership.
Heather Carter, Operations Director at Blenheim Palace said: "We are excited to be hosting EV LIVE at Blenheim Palace in 2022. We are already EV converts ourselves, having started to electrify our estate fleet back in 2018. Now we are looking forward to hosting this new event at the Palace to encourage our visitors to switch to an electric vehicle and reduce their emissions on the road."
The RAC will even be providing free breakdown assistance for all attendees throughout the event.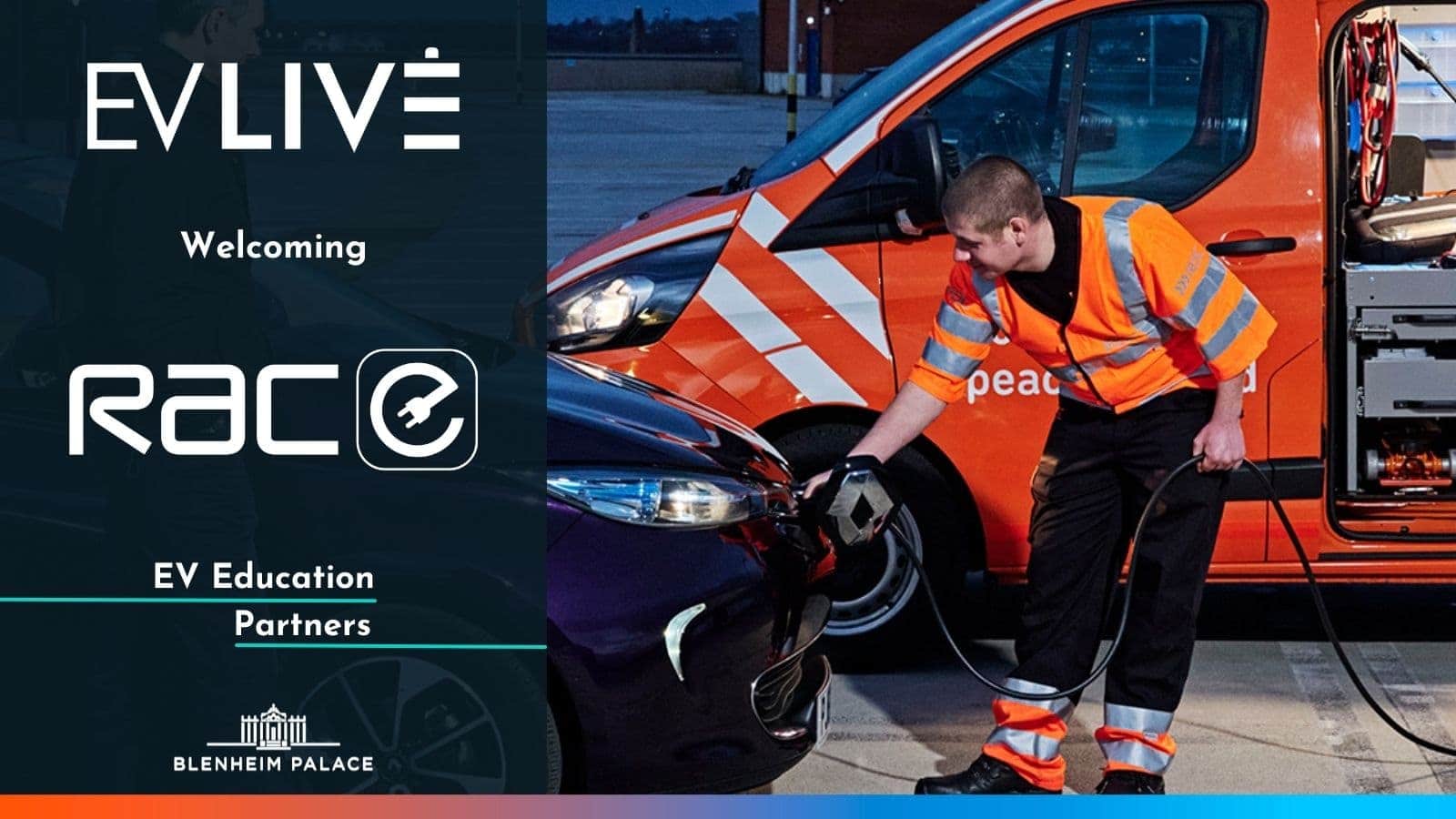 Oli Leaver, who heads up the RAC's EV Experts team, said: "It's important for anyone considering making the switch to electric to have the opportunity to test drive an EV, possibly for the first time, and to speak to on-hand experts about how to get the best value and ownership experience. EV LIVE is a great event for people to do both.
"The RAC is proud to be taking part and will be showcasing our leading EV breakdown technology as well as having our team of Electric Experts standing by to answer any questions about successfully going electric."
The RAC's mission is simple: to make the switch to electric as easy and affordable as possible. So, whether you're looking for the most economic model, exploring the cost to charge, or want to know how to keep an electric car serviced and maintained – the RAC have got the answers.
Return to the RAC Drive Electric cars hub
Read our guides on choosing, charging and running an electric car.
Join the RAC and get breakdown cover. Our patrols fix 4 out of 5 vehicles on the spot, with repairs done in just 30 minutes on average.