The government is set to break the electric car charging monopoly at motorway services in a bid to make more choice available to drivers.
At the moment, Ecotricity is the only company with a contract to provide electric vehicle (EV) chargers at motorway service stations.
EV consumer site Electrifying.com said Ecotricity has been widely criticised by drivers for its "outdated and unreliable hardware" that reportedly make longer journeys "unpredictable".
Speaking to Electrifying.com, Transport Minister Rachel Maclean said that there will be at least six high-power chargers from other providers fitted at each service area by 2023.
The transport minister said: "We do believe it will take government investment to 'charge up' this market. So we've got nearly £1 billion to upgrade those connections at motorway service stations."
She added that the chargers would be at least 150kW, much faster than current rapid chargers rated at 41-50kW, and will allow drivers to charge their car "in the time it takes to get a cup of coffee."
RAC spokesman Rod Dennis said: "This is extremely welcome news as charging electric cars at motorway service areas needs to be fast, reliable and easy to pay for so drivers can make longer journeys with the minimum of fuss."
The government funding will be used to fit the chargers with contactless payment terminals, making them available to owners of any model of EV.
Rod Dennis said the move should go a long way towards proving to would-be EV drivers that 'range anxiety' is a thing of the past, further speeding up the switch to electric.
"Nothing is more frustrating to an electric car driver than the sight of an out-of-order charge point, so the fact that there will be a commitment to having chargers 'in service' will make a big difference," he added. "The promise of clear pricing is also important."
Saying that the government has doubled the funding available to local councils to improve charging infrastructure, Rachel Maclean urged EV owners without a nearby charge point to contact their local council.
Motorists can also contribute to the government's consultation on the EV charge points, found on the gov.uk website.
The RAC is leading the way when it comes to supporting drivers in the switch to electric vehicles. An ever-increasing number of our patrol vans have built-in emergency mobile charging systems capable of giving an out-of-charge electric car enough power to be driven a short distance home or to a working chargepoint, while our All-Wheels-Up recovery system allows our patrols to safely rescue electric cars with no need for a flatbed.
Find out more about the RAC's electric car breakdown cover.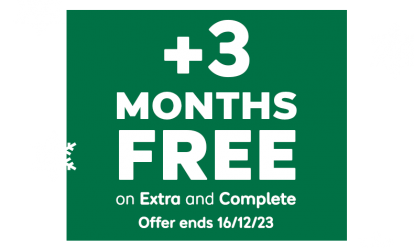 With 12 months of cover, new customers get an extra 3 months for free*.
*Added after 12 months, excludes Basic cover. New customers only. Ends 16/12/23, 7am