New UK car registrations in June grew 28% year-on-year, while demand for electric vehicles shot up once again, new figures show.
A total of 186,128 new cars were registered across the country last month, according to the Society of Motor Manufacturers and Traders (SMMT).
But the industry body labels this performance as "artificially lifted" due to it being in comparison to June 2020, when the UK was still emerging from the first lockdown and showrooms had only just opened.
Monthly registrations were down 16.4% compared with the 10-year June average, while year-to-date sales are 26.8% below the decade-long average.
The SMMT says the market has been squeezed by the global shortage of semiconductor chips, which is limiting supply.
Nevertheless, drivers are still choosing to opt for greener alternatives. A combination of battery electric vehicles (BEVs) and plug-in hybrids (PHEVs) accounted for 17.2% of new car registrations, with pure electric cars making up more than one-in-10 sales.
The Tesla Model 3 delivered 5,468 vehicles last month, topping the sales charts in June.
RAC director of electric vehicles Sarah Winward-Kotecha said: "June was another month that demonstrated the seemingly inexorable rise in the popularity of new electric cars. Sales of new battery electric cars jumped by more than 50% in just a month and made June the fourth best month on record for sales of these vehicles.
"The RAC estimates that half of all plug-in hybrid vehicles on the UK's roads are now pure electric models, and it appears to be the case that the rising share of new electric cars is happening at the expense of those powered by petrol or diesel engines."
Diesel cars accounted for just 8.1% market share, reaching 14.2% with mild hybrid diesels – behind the combination of BEVs and PHEVs.
Mike Hawes, SMMT chief executive, said: "With the final phases of the UK's vaccine rollout well underway and confidence increasing, the automotive sector is now battling against a 'long Covid' of vehicle supply challenges.
"The semiconductor shortages arising from Covid-constrained output globally are affecting vehicle production, disrupting supply on certain models and restricting the automotive recovery.
"However, rebuilding for the next decade is now well underway with investment in local battery production beginning and a raft of new electrified models in showrooms. With the end of domestic restrictions later this month looking more likely, business and consumer optimism should improve further, fuelling increased spending, especially as the industry looks towards September and advanced orders for the next plate change."
In March, the Government slashed its plug-in car grant from £3,000 to £2,500, leading the RAC to compile a round up of which EVs still qualify for the discount.
Join the RAC and get breakdown cover. Our patrols fix 4 out of 5 vehicles on the spot, with repairs done in just 30 minutes on average.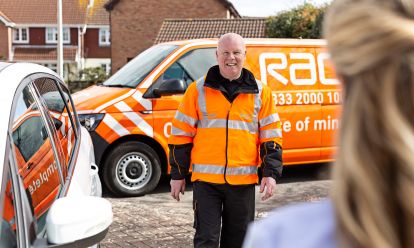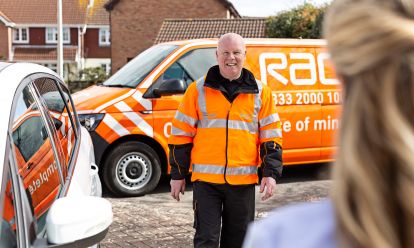 Visit the RAC Drive Electric Cars hub
Read our guides on choosing, charging and running an electric car.