Tesla co-founder Elon Musk has announced plans to build a fully autonomous car that will sell for $25,000 (£19,600) during his self-proclaimed 'Battery Day' yesterday.
In a speech delivered in front of 240 shareholders, the eccentric CEO revealed new 'tabless' batteries that could drive the cost of electric vehicles down and in line with traditional diesel or petrol vehicles.
"This has always been our dream to make an affordable electric car," he said, claiming that it could become a reality by just 2023.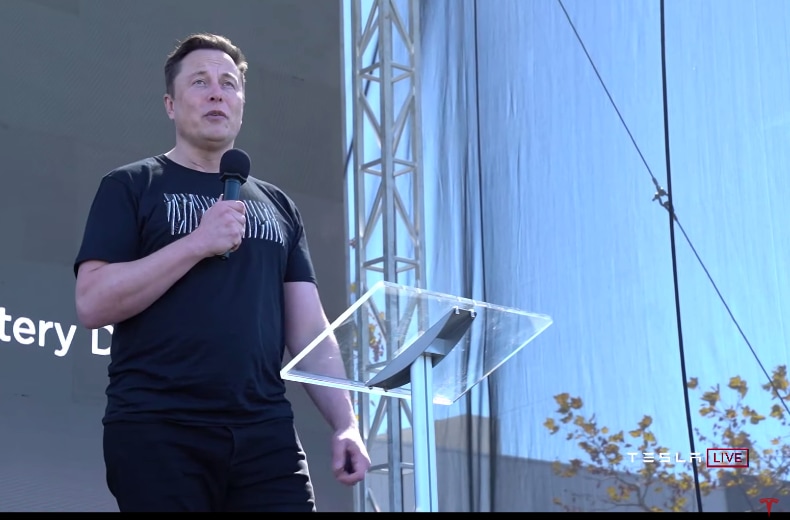 Image: youtube.com/Tesla
Tesla has removed the tabs that connect the cell to what it's powering, which apparently increases driving range by 16% and makes batteries six times more powerful.
This new approach will see the batteries built as part of the structure of the vehicle itself, reducing their weight and taking production in-house – Tesla batteries are currently sourced from Panasonic.
Prof Stanley Whittingham, who was awarded the Nobel Prize for his work on lithium-ion batteries, said that "tackling all the opportunities is high risk, but high pay-off".
"Many of us have suggested the same steps are necessary, but Tesla has the investment and will to make it happen. Not sure anyone else is willing to do this," he said.
Other announcements at the event included a new Model S for 2021 with an impressive 520-mile range from a full charge. The all-electric supercar will go from 0-60mph in under two seconds and reach a top speed of 200mph.
Musk also voiced Tesla's plans to stop the use of cobalt in its cathodes entirely. The precious metal is often mined under conditions that violate human rights.
The elimination of cobalt will make battery production significantly cheaper for Tesla, something that Musk believes is essential for his company's success.
"It's absolutely critical that we make cars that people can actually afford," he said. "Affordability is key to how we scale."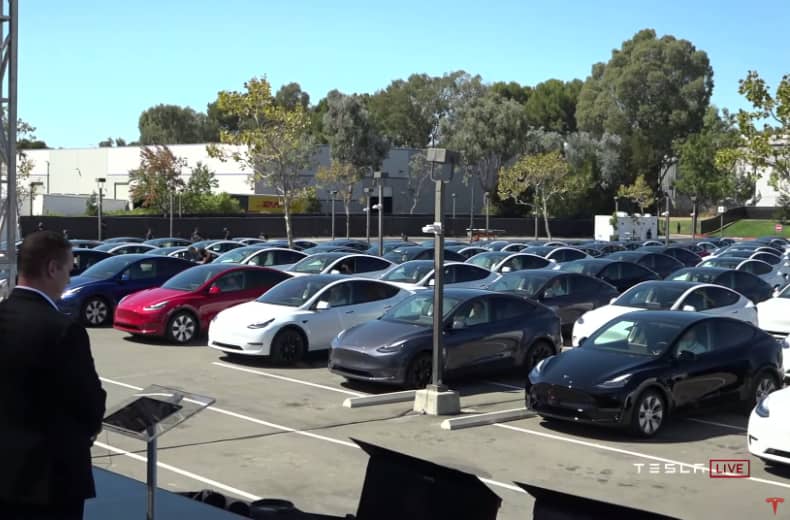 Image: youtube.com/Tesla
The bizarre socially distanced event took place outdoors where each member of the crowd sat inside a Tesla Model 3. Musk described the set-up as "the Tesla drive-in movie theatre."
"It's a little hard to read the room with everyone being in cars but it's the only way we could do it," he added.
However, this isn't the first time Tesla has promised to dramatically reduce the cost of their cars. They first revealed plans for a $25,000 EV back in 2018, with a predicted delivery within three years, so take these timeframes as a guideline rather than a deadline.
What's your take on these 'Battery Day' announcements? Let us know what you think in the comments below.
Breakdown cover from just £7.95 a month*. Plus up to £150 of driving savings!