With new petrol and diesel car sales set to be banned from 2030 you could be ahead of the low-emission curve by purchasing your first electric vehicle (EV) today.
Our buyer's guide runs through some of the most affordable electric cars on the market and some considerations to help you make the right decision.
Top 12 cheap electric cars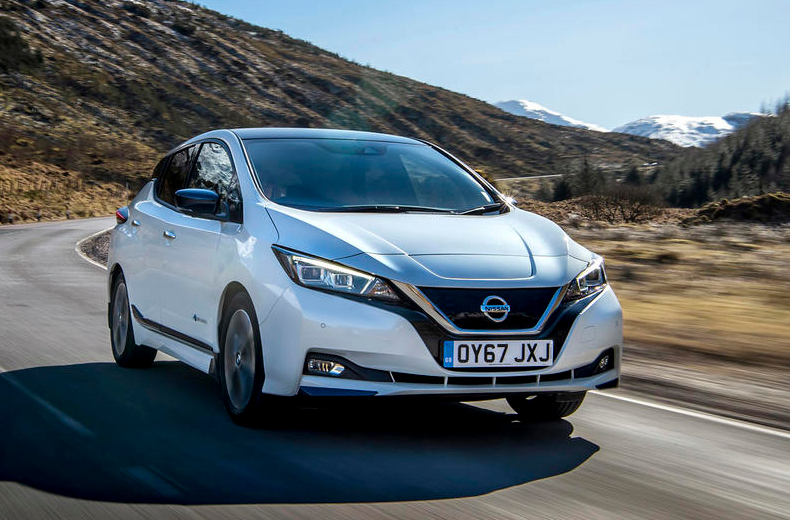 The Nissan Leaf helped kickstart the mass production of electric cars and showed that batteries alone could power larger family-sized vehicles.
While you can pick up the earliest model of a Leaf at a great price, you may find their range a little limited, especially as parts degrade.
However, models from 2016 onwards can reach 120 miles on a full charge which should be enough for most UK drivers.
Price: £10,000 for a second-hand model
Read our Nissan Leaf reviews.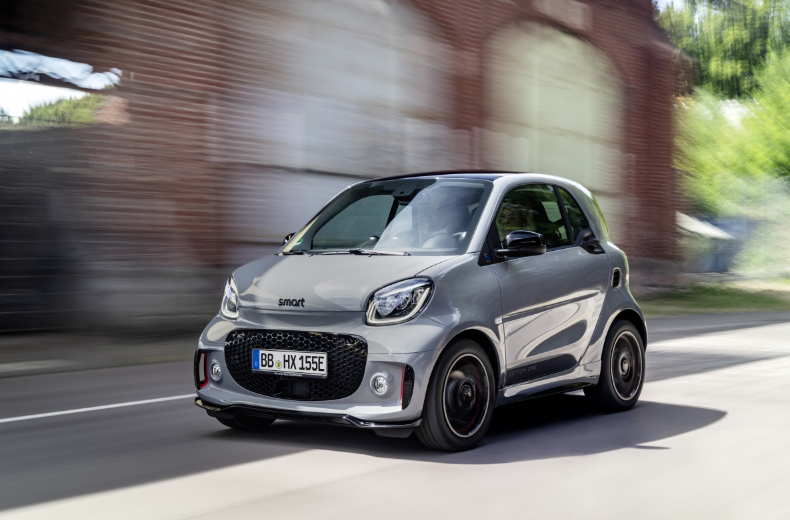 The EQ was perfectly suited for an all battery makeover and in 2009 Smart did just that. It's a nifty, lightweight run around built for the city with a range of 84 miles.
If the two-seater model seems a bit… intimate, the five door ForFour model provides extra seats to allow you to carry more passengers.
The accompanying "smart control" app lets you monitor battery level from your phone while a powerful 22kW on-board charger in later models allows for an 80% charge in less than 40 minutes.
Price: £10,500 for a second-hand model
Read our Smart EQ ForTwo review.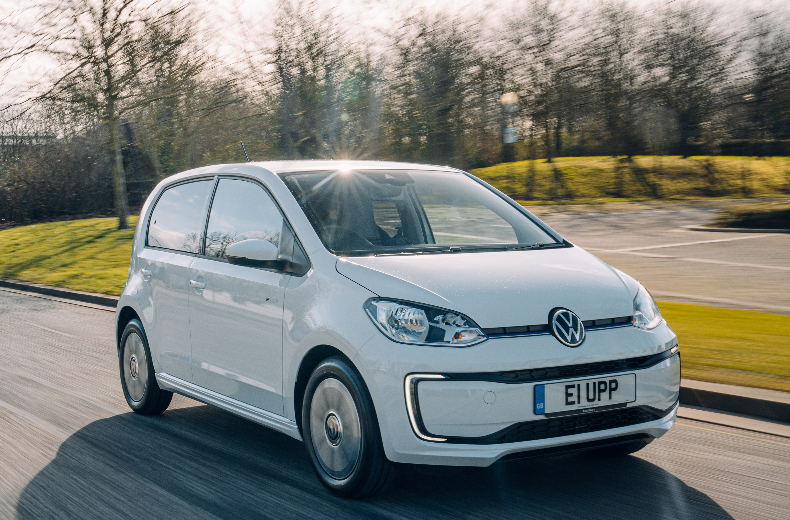 The e-Up! is the perfect city car, a swift run-around for drivers who tend to make shorter trips.
Batteries are neatly stored under seats to save interior space and the rapid-charging facility means you'll be running at 80% capacity within 30 minutes.
Be warned, the earliest models only cover around 66 miles so it's targeted sqarely at urban drivers.
Price: £11,000 for a second-hand model
Read our Volkswagen e-Up! review.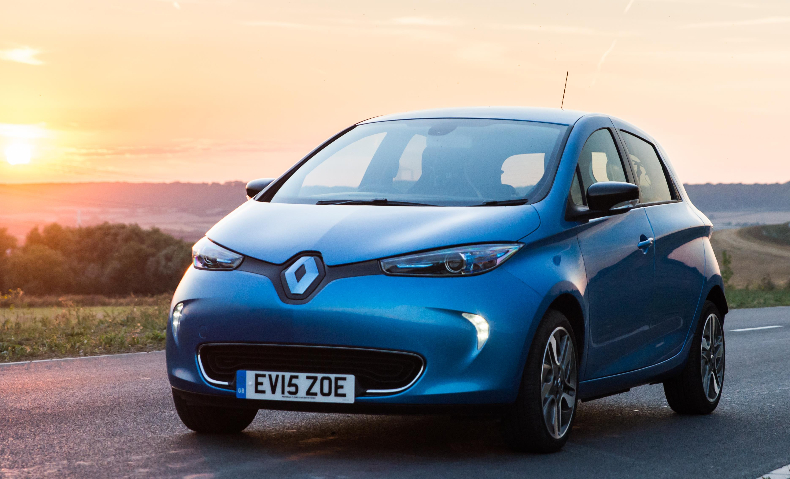 Thanks to an upgraded battery in 2015, the Renault Zoe covers around 146 miles on a full charge.
The souped-up supermini packs a lot into a small package, with enough room for child passengers in the back seats and a surprisingly spacious boot.
A full charge could take around two hours and 40 minutes from flat, using a fast charger.
Price: £13,000 for a second-hand model
Read our Renault Zoe reviews.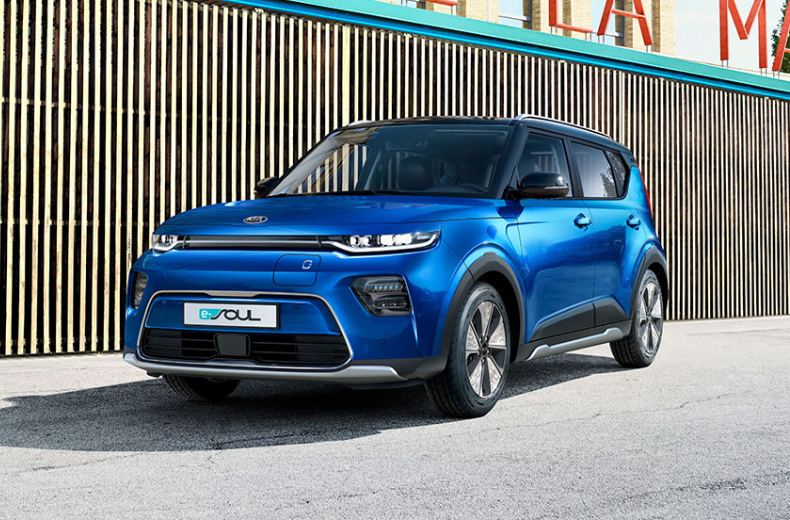 The Kia Soul EV first left showrooms in 2015 and five years later there are plenty of second-hand models available to pick up at an affordable price.
An earlier Soul can cover up to 132 miles and batteries will reach 80% capacity after a 30-minute fast charge.
It's a great family car that stands out from the competition thanks to its bold design.
Price: £14,000 for a second-hand model
Read our Kia Soul EV review.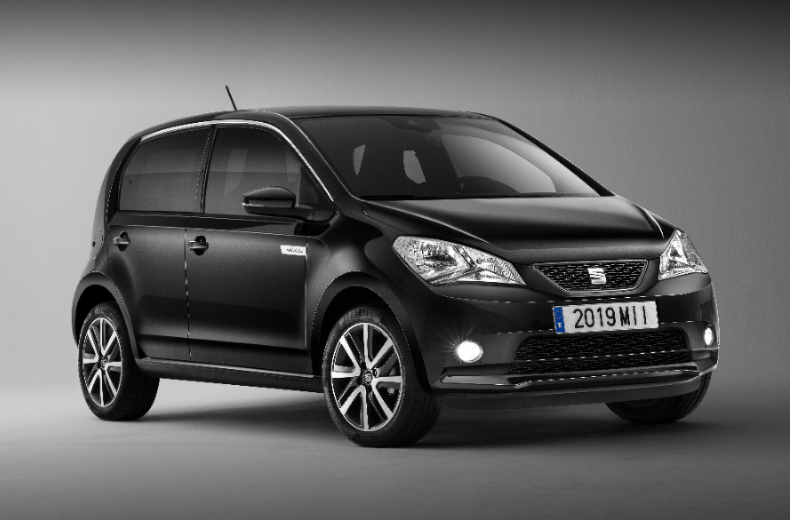 The Spanish manufacturers have done away with combustion-powered versions of its Mii city car to make way for an all-electric future.
Latest models of the agile all-rounder boast a 223-mile range and use clever Brake Energy Regeneration technology to help you go the distance.
Essentially the vehicle is a cheaper and rebadged Volkswagen e-up! A solid, value for money purchase.
Price: £18,500 for a second-hand model
Read our Seat Mii Electric reviews.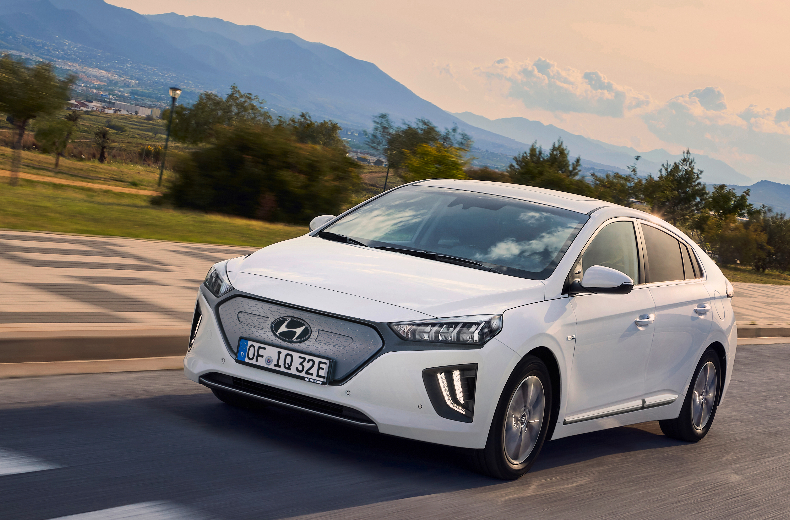 The IONIQ gives the Nissan Leaf and other hatchbacks in its field a run for their money thanks to its impressive 190-mile range.
Pre-2019 models can still cover a respectable 117 miles without the need to charge too.
If you regularly hit the road for longer trips, you'll be happy to hear that the battery can be charged to 80% in just 30 minutes.
Expect to pay: £19,000 for a second-hand model
Read our Hyundai IONIQ reviews.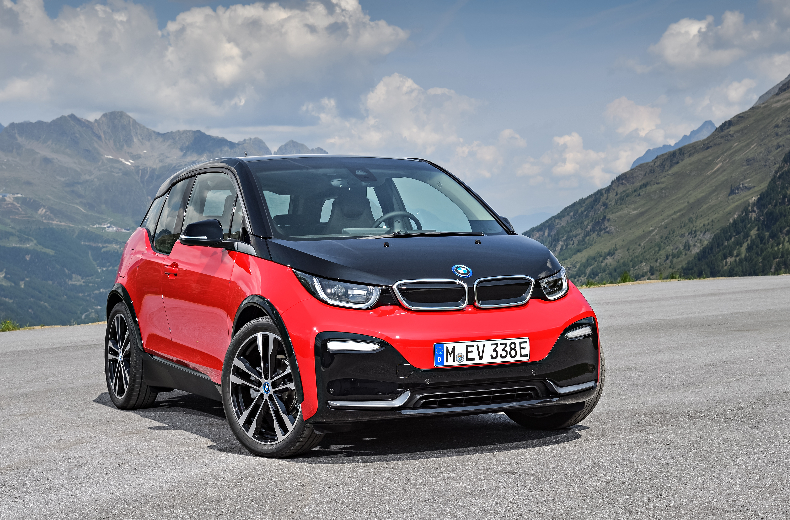 It may not be quite as affordable as the previous EVs on our list, but when you consider the savings of buying a used BMW i3 compared with a new model (on the road from £38,555), the price tag doesn't seem so steep.
This is a fun car with excellent ConnectedDrive services neatly packaged in a bold, futuristic design.
We recommend looking for 2016 models and onwards for the improved battery capacity.
Expect to pay: £20,000 for a second-hand model
Read our BMW i3 reviews.
The e-Golf is an electric iteration of a traditional combustion engine car.
It combines the Golf's light steering and sharp looks with the economic benefit of a battery electric vehicle.
Entertainment in the electric-powered family hatchback can be controlled from the handy Volkswagen 'Car-Net' app.
Price: £21,500 for a second-hand model
Read our Volkswagen e-Golf reviews.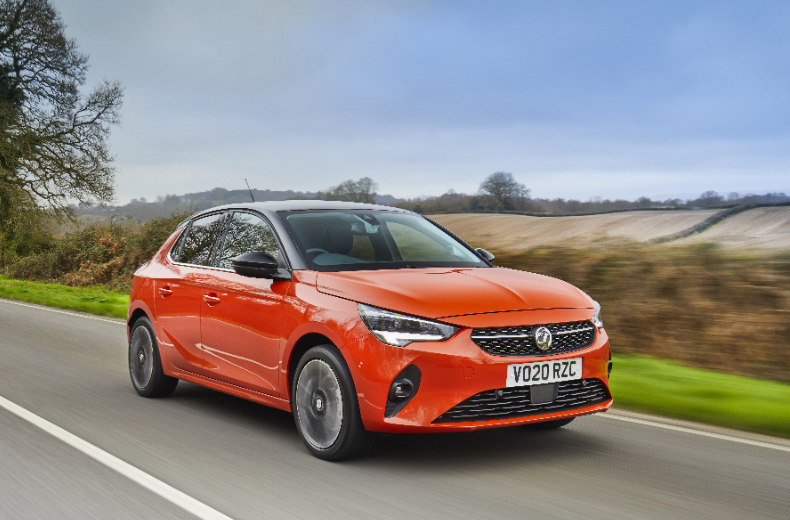 The Vauxhall Corsa-e could play a key part in making supermini EVs accessible for all.
Equivalent models may cover a greater range, but this car is bound to reach a wider audience with its state of the art tech and reasonable pricing.
Whilst other compact EVs like the Renault ZOE and the BMW i3 will take you a little further on a single charge, this is pretty much state of the art in terms of full-electric small cars.
Expect to pay: £22,000 brand new before plug-in grant
Read our full Vauxhall Corsa-e review.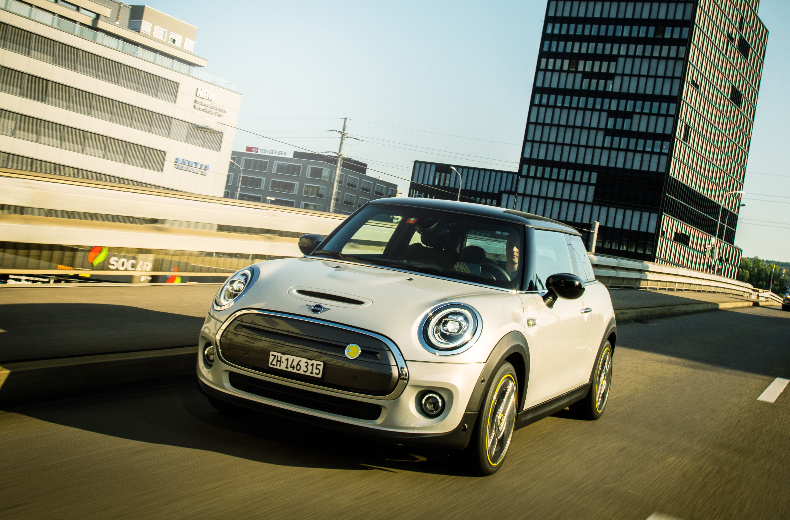 'Looks Mini, feels electric' - this combination of traditional looks and a modern engine could see interest in the cult classic reach new highs.
MINI claims their all electric vehicle will cover a slightly disappointing 124-144 miles on a full charge. But that shouldn't be a problem when using a fast charger, as a DC 50KW point will charge from empty to 80% in just 35 minutes.
In-car extras across all three trims include a 6.5-inch touchscreen with Apple CarPlay and a map system to show public charging stations.
Price: £24,900 brand new before plug-in grant
Read our full MINI Electric review.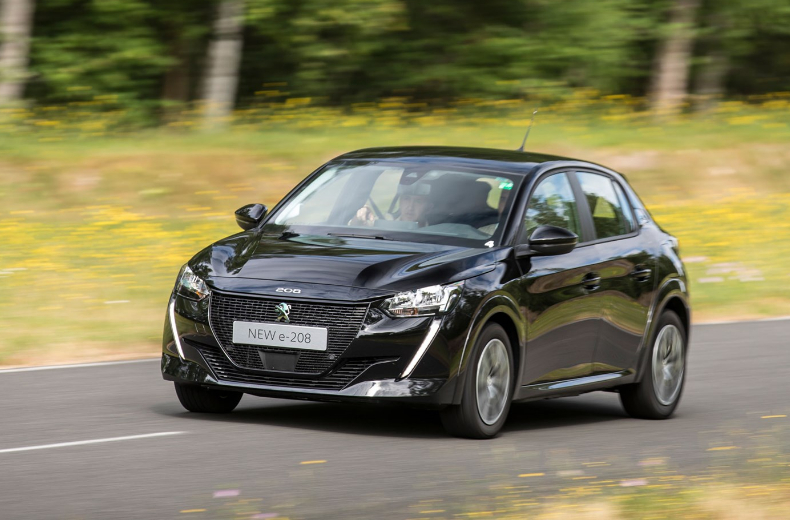 If you're looking for a zero-emission supermini, the Peugeot e208 is a great option and comes with monthly finance options that make a brand-new model surprisingly affordable.
With snappy good looks and the ability to cover 211 miles between charging it makes for the perfect first electric car.
Expect to pay: £25,550 brand new before plug-in grant
Read our Peugeot e-208 review here.
EVs to look out for in 2021
Dacia Spring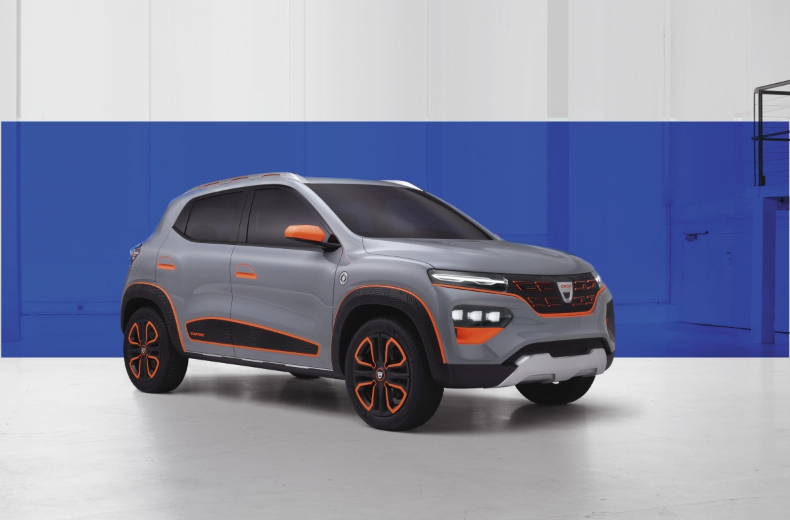 Expected to become one of the cheapest electric cars in Europe, the budget Dacia sits somewhere between the Volkswagen Up! and the MINI hatchback with SUV styling.
It is effectively a rebadged Renault K-ZE, which is currently only on sale in China.
Citroen AMI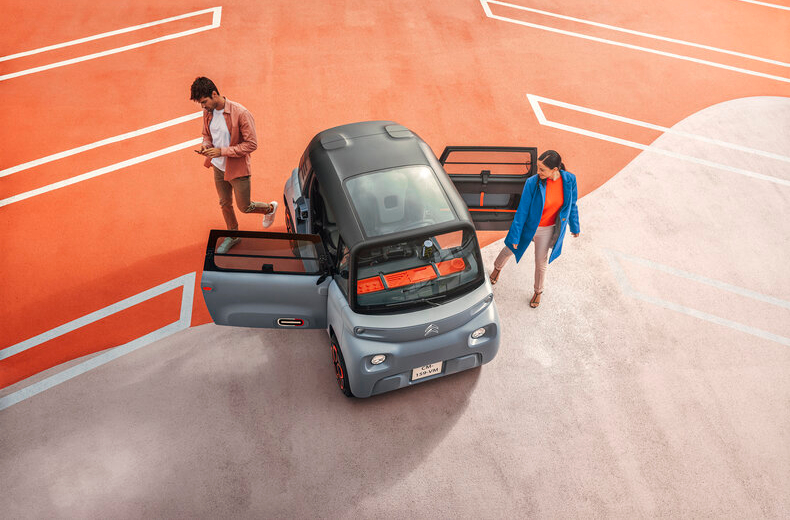 Already attempting to revolutionise travel in France, the AMI is classed as a light quadricycle in its homeland, meaning it can be driven by 14-year-olds.
With a top speed of 28mph and a 46-mile range, the cube on wheels is rumoured to hit the UK next year.
Fiat 500 Electric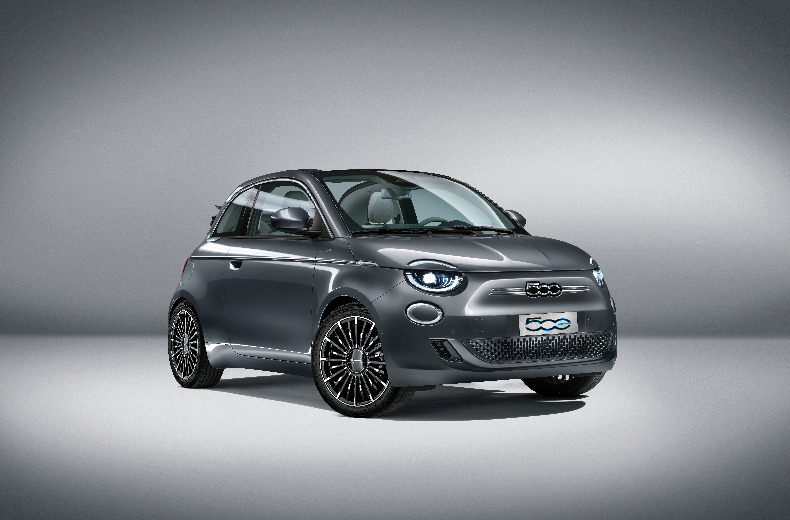 Quirky low-range EVS are the flavour of the year for 2021.
The conventional Fiat 500 has already won over a legion of fans with its combustion-powered models and this electric revamp is sure to be a success.
Switch to RAC Breakdown cover and you can save £50 on your AA renewal.*
Electric car buyer's guide
For many people, buying an electric car can seem like a daunting process. Read on for the most important things to consider before choosing your next EV.
Purchase cost
You could be eligible for a grant of up to £3,500 toward the cost of a brand-new electric car. The Government's Plug-in Car Grant (PiCG) pays 35% of the purchase price on low-emissions vehicles, up to a maximum of £3,000.
Unfortunately, the grant is due to end in the 2022/2023 financial year, so take advantage while you can.
Battery costs
Early electric cars were often sold with a battery lease and the current owner may be in the middle of making repayments.
If you're buying a used EV you should check that the listing includes the cost of the battery, especially if the price seems too good to be true.
Public charging options
There are an average of 55 cars for each on-street charger in the UK and they're becoming increasingly accessible. However, owners of electric cars in some regions face a much more difficult time recharging than others.
For example, the South-West has 1,448 plug-in cars per on-street charger.
Before you invest in an electric vehicle, check the public charging points available on your frequent routes.
Home charging costs
Although you can charge an electric car through a conventional three-pin plug, home charging points reduce charging time by 30-60% and are a more reliable way to top-up your battery.
Installing a chargepoint can be expensive – costs average £1,000. However, the Electric Vehicle Homecharge Scheme (EVHS) can cover 75% towards the cost of installing a chargepoint, up to a maximum of £350.
The Energy Saving Trust offer a further £300 to Scottish residents towards the cost of installation and an additional £100 for those in the most remote parts of the country.
Range
Earlier EVs are notorious for their limited range. With battery degeneration of around 2.3% per year, you might be better off buying a second-generation model.
The Leaf, Zoe and others have upgraded their batteries to cover an increased range and it's worth checking the capacity of the battery fitted to your next purchase.
Charging time
It's important to check how long it will take to charge your battery in advance. Although rapid chargers may be convenient, they can impact the long-term health of your vehicle's battery.
Most batteries perform best between 50% and 80% charge. It's part of the reason you regularly see charging times given for 80% of capacity – charging the last 20% of a battery also takes longer.
Battery warranty
Most manufacturers offer a warranty on their batteries and learning how long your battery should last may offer reassurance before making a purchase.
You can expect batteries to degrade by 2.3% a year or 23 miles over five years for a vehicle with a 200-mile range.
The RAC is leading the way when it comes to supporting drivers in the switch to electric vehicles.
An ever-increasing number of our patrol vans have built-in emergency mobile charging systems capable of giving an out-of-charge electric car enough power to be driven a short distance home or to a working chargepoint, while our All-Wheels-Up recovery system allows our patrols to safely rescue electric cars with no need for a flatbed.
Find out more about the RAC's electric car breakdown cover.
FAQs
Does mileage matter on electric cars?

Just like conventional cars, wear and tear can cause parts on an electric car to become faulty or damaged over time.

Most problems that arise in a petrol or diesel car away from the engine can also occur on an all-electric vehicle.

Battery performance is affected by charge cycles and lifespan rather than the distance they cover. And you can expect a lithium battery to degrade by 2.3% a year or 23 miles every five years.

Will electric cars get cheaper?

Like many consumers, the Society of Motor Manufacturers and Traders (SMMT) believes that more can be done to make electric cars affordable.

Campaigners suggest that bringing the ban on sales of petrol and diesel cars forward will accelerate production of EVs and drive down retail costs.

The Government's Plug-in Car Grant currently reduces the cost of a new vehicle by up to £3,000.

How long will electric cars last?

Electric car batteries can last between 10 and 20 years before they need to be replaced and most manufacturers will sell a new EV with a battery warranty of around 5 years.

Apart from their engines, electric cars are made from similar materials to conventional petrol and diesel cars.
However, they do contain fewer moving parts.

Data also suggests that modern cars last longer than their older counterparts. The DVLA found that 19.1% of cars on the UK's roads were at least 13 years old, while in 1994, only 6.3% of vehicles had been on the road for the same amount of time.

How much does it cost per mile to run an electric car?

A 2019 study found that charging an electric car with £5 of energy will see it cover 102 miles, almost double the distance of traditional combustion engines. That works out at over 20 miles per pound.

Although the cost of using an electric car will vary depending on the model, your driving style and the rates you pay for your energy bills, research suggests that all-electric vehicles offer more value for money than petrol or diesel engines.
Return to the RAC Drive Electric cars hub
Read our guides on choosing, charging and running an electric car.
Running a car isn't cheap, but there are some easy things you can do to keep your costs down. Get these tips and more useful driving articles sent straight to your inbox now.