Sports cars and electric vehicle (EV) technology should be a perfect combination. By their very nature, EVs offer swift acceleration and a low centre of gravity, thanks to batteries placed low down in their chassis.
There are a handful of EV sports cars for drivers on sale now, but as the technology advances, many more will arrive.
Here we look at a few of the vehicles you can buy now, along with some due in the near future.
If you prefer the look of a classic car, we've got those covered as well.
Electric sports cars
Audi E-tron GT
German carmaker Audi has embraced electric cars very quickly, and the E-tron GT sits at the top of its EV family. Similar to the Porsche Taycan – the two cars share a great deal underneath – the RS e-tron GT is a four-door EV sports car with performance to match more low-slung, two-seat machines.
The 598PS RS E-tron GT is Audi's most powerful electric car. A motor at the front produces 238PS, with one at the rear adding a further 456PS. In boost mode – accessed via launch control – a total of 646PS is available for 2.5 seconds.
Total torque of 830Nm gives the RS E-tron GT a 0-62mph time of 3.3 seconds (again, in boost mode), and the electric Audi reaches a top speed of 155mph. Audi's famed Quattro all-wheel drive is standard.
New 800V charging technology – double the rate of most electric cars – means the RS E-tron GT's 93kWh battery can be refilled at speeds up to 270kW, equating to 62 miles in a little over five minutes. A five to 80 percent charge can take just 23 minutes, leaving you more time to enjoy the 280 miles of range.
Read our Audi RS e-tron GT review.
Porsche Taycan
Rather than electrify the 911, its most famous car, Porsche chose to welcome in the electric era with a standalone model. Part of the reason the Taycan exists is to get drivers used to the idea of an electric Porsche.
The four-door Taycan is perhaps most easily described as an electric Panamera, but that does it a disservice. Its futuristic, ground-hugging looks were inspired by the Mission E concept car – and there are styling cues from the latest 911, too.
The range starts with the 408PS Taycan and tops off with the 761PS Taycan Turbo S. Performance is scintillating, the Turbo S able to reach 62mph in just 2.8 seconds with launch control engaged.
Performance is a Porsche flag-bearer, of course, but the Taycan offers other qualities. There's a usable 301 miles of range on the 408PS version and, with 800V technology, charging speeds of up to 270kW potentially allow the 79.2kWh or 93.4kWh batteries to add 62 miles of distance in five minutes.
The digital screen-filled interior hints at the Taycan's technological prowess, and there is also a roomier estate version. The sleek Taycan Cross Turismo can accommodate up to 1,200 litres of luggage.
Read our Porsche Taycan review.
Pininfarina Battista
Unlike the Audi RS E-tron GT and Porsche Taycan, the Pininfarina Battista is a super-powerful all-electric hypercar. Elevated above 'regular' sports cars, hypercars are all about the pursuit of performance, with almost unrelenting power and exotic materials.
If the Pininfarina name sounds familiar, it's because the Italian styling and coachbuilding firm is behind the Battista. Creating sports cars such as the Alfa Romeo Spider, Fiat 124 Sport Spider, Austin A40 Farina and Peugeot 406 Coupe, founder Battista Farina lends his name to the new EV sports car.
Pininfarina is also credited with designing lots of Ferraris, and you can see this influence in the Battista. Its low and shark-like front rises towards the rear, its striking silhouette hiding very modern technology.
A 120kWh battery provides power to four electric motors, one positioned at each wheel. Total output is 1,900PS, with an unbelievable 2,299Nm of torque. This shoots the Battista – developed with the help of ex-F1 racer Nick Heidfeld – to 62mph in less than two seconds.
There are 310 miles of driving range to be enjoyed, although presumably not at the same time as using the ballistic levels of performance. And with only 150 of these €2 million EV sports cars to be built, you'll have to be wealthy and very quick to secure one.
Read our sports car reviews.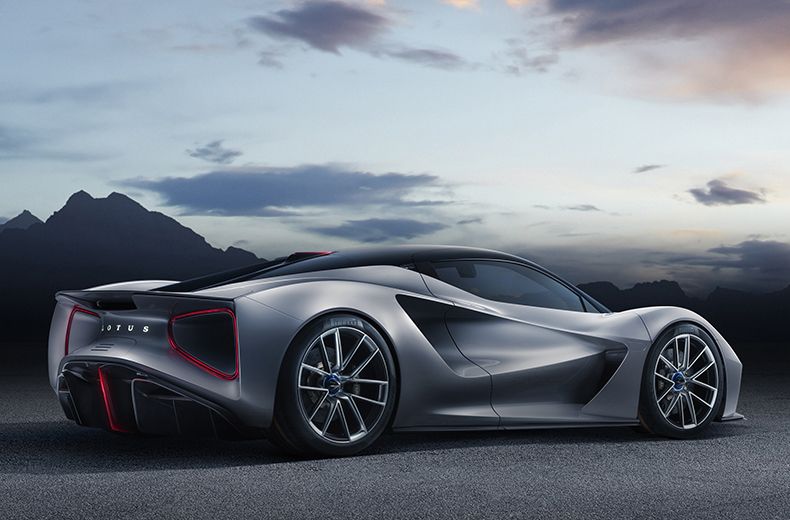 Lotus Evija
Ahead of the arrival of a family of lightweight EV sports cars, British brand Lotus has launched the Evija hypercar. The Evija's output of 2,000PS will make it the world's most powerful production road car, although just 130 (the car's codename is Type 130) will be built.
Currently nearing the end of its prototype testing programme – but available to configure on the Lotus website – the British hypercar is aiming for a 0-62mph time of less than three seconds, plus a top speed in excess of 200mph.
An ultra-lightweight carbon fibre monocoque means it tips the scales at just 1,680kg, making it world's lightest production EV hypercar. This helps with range, with a single-charge driving distance of 215 miles targeted in official tests.
At £1.7 million plus taxes, you'll need deep pockets to afford an Evija, but for that you get phenomenal performance, a full carbon fibre chassis and bodywork, active aerodynamics, four-wheel drive, and a sophisticated torque vectoring system. The latter can direct power to either two, three or four wheels within a fraction of a second.
Future exciting Lotus developments include the joint development of an EV sports car with French brand Alpine. The Type 135 will arrive in 2026, built on Lotus' new 'E-Sports' chassis.
Read our Lotus car reviews.
Rimac Nevera
You'd be forgiven if you've never heard of Rimac, but the Croatian carmaker has recently merged with Bugatti to form Bugatti Rimac LCC, so expect to hear a lot more from now on.
As might be expected from a company partnered with Bugatti, Rimac has a speciality in hypercars, and its Nevera EV has been in development for almost four years. Only 150 will be produced.
Based on the C_Two concept car from 2018, the Nevera has a massive 1,914PS and a 120kWh battery, yet is good for 340 miles of range according to official tests. Both those figures eclipse the Pininfarina Battista.
The Nevera's performance is as extreme as its €2 million price tag. The carbon-bodied electric sports car can reach 60mph in just 1.85 seconds thanks to 2,360Nm of torque. Rimac's electric hypercar can also reach an intergalactic 258mph.
Read our sports car reviews.
The easy way to go electric. Get all the benefits of a brand new car, without the hassle of owning it. Find your brand new electric car today!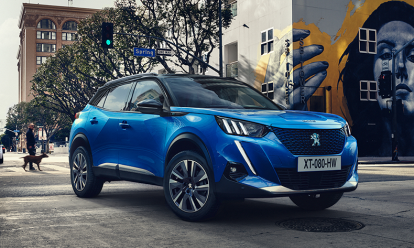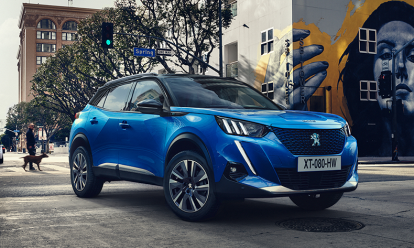 Tesla Roadster
Headline figures and Tesla tend to go hand-in-hand, and the astonishing statistics of the not-yet-on-sale Tesla Roadster certainly grab your attention. The four-seat EV sports car is said to be good for 620 miles of electric range, yet capable of accelerating to 60mph in just 1.9 seconds.
The Roadster has all-wheel drive like other Tesla models, and a '250mph+' top speed (unlike other Tesla models).
A lightweight removable glass roof – really a targa top – can be stored in the luggage area to create a convertible, but if Tesla's EV sports car really will seat four, we wonder how small you'll need to be to fit in the back.
With almost 10,000Nm of torque, performance will be explosive when the Roadster finally appears. First unveiled in 2017, production has, like that of many Tesla models, been delayed. But with those kinds of performance figures, not many EV sports cars will catch it.
Read our Tesla car reviews.
Other new EV sports cars
Alongside the latest EV sports cars and hypercars, a fresh wave of all-electric performance models will arrive over the next few years.
Lexus has announced plans for a 'Sports Battery EV' that will feature 'bold proportions', 0-62mph acceleration in the 'low two-second' timeframe, and a range of around 435 miles. The Sports Battery EV is said to have similar DNA to the LFA supercar, produced from 2011-2013.
Showcased at the same time was the Toyota 'Sports EV', which hints at a future electric sports car, perhaps in a similar vein to the Japanese company's MR2, GR86 and GR Supra models.
Italian car makers Ferrari and Maserati also plan to introduce all-electric models, while Porsche will boost its EV family with zero-emission versions of the 718 Boxster and 718 Cayman – perhaps as early as 2022.
Read our sports car reviews.
Electric classic sports cars
Alongside brand-new EV sports cars, there is a growing market for fitting electric motors to classic cars. Some of these are called 'restomods'.
The name denotes a car that has been restored ('resto') and modified ('mod') during the conversion process. EV classic cars are often bespoke, too.
As they are produced in low volumes, electric restomods and classic sports cars can be as expensive to buy as new sports cars – and will require a donor car to start with.
However, for some drivers, no new vehicle can match a classic EV's looks and feel.
Electrogenic Jaguar E-Type
Electrogenic calls its electric classic sports cars Retro-EVs (R-EVs), and none are as beautiful as the Jaguar E-Type. Other R-EVs Electrogenic has created include a Citroen DS and Volkswagen Beetle.
Three zero-emission powertrain and trim options are offered on the Electrogenic E-Type. 'Tourer' balances handling and range, with its lower-than-original kerb weight, while 'Sprint' offers 470Nm of torque. Both use the original E-Type gearbox.
High-performance 'Grand Tourer' versions of the Electrogenic E-Type remove the gearbox and have 407PS powertrain with 600Nm of torque and fast charging, providing a more modern EV experience.
Range is 150 miles for the Tourer and Sprint, with optional 50-mile range-extenders (REx) available – i.e., small petrol engine generators that recharge the car's EV battery, which then powers the electric motor. The Grand Tourer has a single REx, giving it a driving range of up to 250 miles.
Read our Jaguar car reviews.
Everrati Porsche 911
It's fair to call the Porsche 911 a sports car icon. Oxfordshire-based Everrati has based one of its classic electric recreations on this German legend, alongside an electric version of the Ford GT40.
Taking a 1989-1994 '964'-generation Porsche 911, Everrati removes the internal combustion engine and slots in a 53kWh battery pack, plus either a 446PS or 506PS electric powertrain.
Performance is, as you'd expect, very Porsche-like. The Everrati 911 can sprint to 62mph in less than four seconds, but if you repeatedly use the power to the full extent, you won't be able to travel the quoted 180 miles of range. Regenerative braking helps top up the batteries.
Available in narrow body, wide body, and targa versions, the Everrati is restored to the highest level by Porsche specialists and has a brand-new custom differential, as well as certain carbon fibre body panels. The conversion is reversible if you change your mind, too.
Read our Porsche car reviews.
RBW EV Classic Cars Roadster
Alongside the Jaguar E-Type and Porsche 911, there can be few more archetypal classic cars than the MGB Roadster. RBW EV Classic Cars certainly thinks so, basing its classic EV sports car on the much-loved MG.
Starting with a brand-new body shell from British Motor Heritage, the electric powertrain that sits underneath is made in cooperation with Continental Engineering Services and Zytek Automotive – and shares technology with Formula E racing cars.
Bespoke suspension, regenerative braking and maintenance-free wheel hubs and bearings also feature on RBW's electric restomod, along with a new multi-function dashboard display. There's even a seven-inch colour touchscreen with smartphone mirroring.
RBW quotes up to 160 or 200 miles of range, depending on the batteries fitted, with a recharging time of around eight hours. The dinky two-seat EV sports car has power output of 95PS and top speed of 80mph.
Read our MG car reviews.
The RAC is leading the way when it comes to supporting drivers in the switch to electric vehicles.
A growing number of our patrol vans have built-in emergency mobile charging systems that can give an out-of-charge electric car enough power to be driven a short distance home or to a working charge point.
Our All-Wheels-Up recovery system also allows our patrols to rescue electric cars safely with no need for a flatbed.
Don't be stranded – electric car breakdown cover from the RAC.
The easy way to go electric. Get all the benefits of a brand new car, without the hassle of owning it. Find your brand new electric car today!