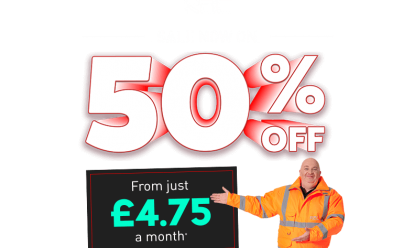 Get covered in our half price Breakdown Cover sale from just £4.75 a month.* We're the UK's best breakdown provider as voted by Auto Express drivers 2021.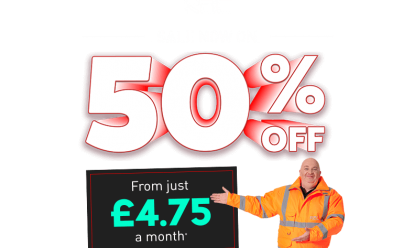 By Jonathan Crouch
Introduction
Peugeot's 2008 Crossover offers an arguably more sophisticated take on the kind of little urban SUV-style design popularised by cars like Nissan's Juke. Supermini-based, it offers all the advantages of that compact runabout you were thinking of, together with added space, style and poor weather driveability you probably never expected to be able to enjoy on a small car budget.
Models
5dr Crossover hatch (1.2, 1.6 petrol, 1.4, 1.6 diesel [Access+, Active, Allure, Feline])
History
Fashion can take many forms, especially when it comes to cars. Here's one of them, the compact crossover, epitomised in this case by Peugeot's 2008, launched in early 2013 as the French brand's entrant into one of the market's fastest growing and trendiest segments.
It's existence came about through the success of one standard-setting design. In 2010, Nissan's Juke showed that if you took a supermini and re-bodied it with wilfully outlandish, higher-set SUV-style looks, then strong sales would inevitably follow. Following that, we saw a wide variety of different approaches in this sector, with Renault's Clio-based Captur model at one end and cars like the MINI Countryman and the Ford EcoSport at the other. In between lay contenders like the Skoda Yeti, the Vauxhall Mokka and the Chevrolet Trax. This 2008 was one of the more affordable takes on this trend, there to enable a small, fashionable family to get a foothold in this growing market niche.
Based heavily on Peugeot's 208 supermini but with extra space and flexibility, a higher-set driving position, more individual looks and the option of mild off road ability, this car seemed to offer plenty more for your money - without too much of a price premium. Here we're looking at the initial version, which was replaced in mid-2016 by a facelifted model.
What You Get
This isn't one of those wilfully ostentatious small Crossover models. Back in 2013, Peugeot clearly felt that this youthful market was now ready for something a little more sophisticated than the Max Power imagery of a Nissan Juke or the concept car looks of a Renault Captur. So they brought us this, essentially a version of their 208 supermini subjected to a bit of body building which has left it 200mm longer, 96mm taller and 25mm wider.
The front is dominated by this upright 'floating' grille, flanked by imposing headlamps supposedly styled to outline a cat's pupil. But arguably the defining element in the design is to be found in the side profile where this curious kink above the centre B-pillar rises up to meet the chromed roof rails. At the rear, LED tail lamps that light up with a so-called 'luminous claw' motif frame the 2008's subtle shoulder line. The result, as we've suggested, may not be the most overtly styled car in its class, but it's quietly handsome in a way that's old-school Peugeot.
It's practical too. The boot - 20% bigger than a 208 and 30% bigger than that of a Nissan Juke - offers 360-litres, about the same as you'd get in a rival Renault Captur or Vauxhall Mokka but, we'd suggest, is a little more usable - for a couple of reasons. First, the usefully low 60cm loading lip, trimmed with a brushed stainless steel protector. Second, the way that the 60/40 split-folding seatback goes down completely flat to reveal 1,194-litres of space and is trimmed with five rails that make sliding objects forward that much easier. Six chromed hooks allows objects to be tied down and there's a 22-litre under-floor compartment to keep valuable items out of sight of prying eyes.
And rear seat accommodation? Well it's best to remember that under the skin, 67% of this car is identical to the 208 supermini it's based upon - and that includes the wheelbase. So despite the fact that this 2008 Crossover is longer, wider and taller than its donor car, the cabin space it offers isn't ultimately that much different. Nor do you get the kind of sliding rear bench Renault offers on its Captur model to improve things. What it all means is that two adults - even a couple of six-footers - will be reasonably comfortable but three will be a bit of a squash. It's all a lot more spacious though, than a rival Nissan Juke and feels particularly light and airy with the optional top-spec panoramic glass roof fitted.
Which brings us to the thing that may really sell you this car - the up-front cabin. There's nothing else in the class than can approach the quality feel you get here thanks innovative design - like the 'aircraft-style' handbrake - and a careful choice of materials finished with classy touches like the satin chrome highlights. Up-market trim levels feel especially nice, with beautiful roof lighting, a stitched, soft-touch dash and blue LED backlighting surrounding the head-up dials. You view them over the top of a tiny steering wheel, the adjustment of which requires a bit of fiddling around until you get it to a point where it doesn't obscure your view of the gauges, something not everyone may be able to manage completely to their satisfaction. For most though, the benefits will be well worth having: wrist-flick steering feel and dials much closer to your line of sight on the roadway ahead.
The other innovation at the wheel is what looks like a tablet PC attached to the fascia. This multifunction colour touch screen is standard on all but the very cheapest entry-level models and as you ascend the range, more and more features are built into it. If we're honest, we'd have to say that the user interface isn't the most intuitive we've come across, particularly if you're trying to navigate through the various menus on the move, but like most of these things, after a few days acclimatisation, you'll be flicking through the various screens without a second thought.
What You Pay
Please contact us for an exact up-to-date valuation.
What to Look For
This car won't have been used off road unless the previous owner was very unwise indeed, but it's worth taking a look underneath to make sure that previous users haven't got too ambitious when parking on rough surfaces. The 2008 has enjoyed a decent reliability record, though we did come across one owner who had major problems with electrics - and others who had problems with the infotainment touchscreen or with the gearstick jumping out of gear. Otherwise, there are a few things you should check over when looking at different variants. The first is a fully stamped up service record. Next, examine for flaking of paint on the bumpers and check that the air conditioning works and that the pixels on the centre display are all good. Also check for rear bumper scrapes. Finally check that the Bluetooth pairs reliably with your phone handset.
Replacement Parts
(approx based on a 2013 2008 1.2 VTi) Parts prices are affordable. In terms of consumable items, an air filter is around £10-£12, with an oil filter retailing at approximately £3-£5 and a fuel filter £7-£9. Spark plugs are £15-£17 each. An ABS brake caliper will cost you in the £155 to £175 bracket, depending on brand, while brake discs typically sit in the £40 to £70 bracket, depending on brand. A clutch kit will be around £130, while we found a clutch master cylinder for under £40. A drive belt is around £12, wishbones are around £110 and a radiator would be around £130.
On the Road
So what on earth should we expect here? The beefy looks and high driving position are mildly suggestive of four wheel drive capability. The small, low-set steering wheel with its wrist-flick action seems to promise sportiness. And the light steering, big glass area and soft ride are the kind of thing you'd find in a small MPV. Has Peugeot created from all this an endearing piece of compact family transport - or a car that can't quite make up its mind what it wants to be?
We're not quite sure - but we think a lot of people will like it. Here's why. First off because the higher, more commanding driving position and mildly SUV-style feel have been achieved without too many obvious changes to the nippy, well balanced handling of the 208 supermini from which this car is largely derived. That's assuming you don't go throwing the car about too much. If you do, then the 96mm taller body of this 2008 makes itself felt with a bit of extra bodyroll. Nor is corner turn-in when you're pushing on particularly sharp - but then it rarely is on this class of car and it certainly helps that there's plenty of grip.
At least the way that the cabin's figured makes you feel sporty - in a slightly counter-intuitive way given that you're perched up a few inches higher than the norm. It's all down to a layout lifted direct from the 208 that sees you grasping the smallest steering wheel you'll find this side of a supercar. A potential problem, you might think, given that in most vehicles, you view the instrument cluster through the wheel. Here though, you don't have to for the instrument pack has been moved to sit up above the wheel as it would do in, say, an MPV. The end result might not suit everyone, but we like it, for it enables you to keep an eye on the dials without taking your attention from the road. No need then, for pricey head-up displays.
Onto engines. You may think that a three cylinder unit just 1.2-litres in size is a little small to be powering anything attempting to be as many things to as many people as this car is. But if you fuel from the green pump and you're a potential 2008 purchaser, you'd better get used to the idea, since virtually the entire petrol powerplant line-up is based around a unit of exactly that configuration. There's an 82bhp normally aspirated version of this engine at the foot of the range, powering you along more willingly than you might expect thanks to a notably low kerb weight of only just over a tonne. Sixty two mph is 13.5s away from rest en route to 105mph, but you have to rev the thing quite a lot to achieve those kinds of figures, which might become wearing on longer trips.
If that's the case, then pokier petrol power or a diesel might suit you better. This car was launched with an old-tech 120bhp 1.6-litre VTi petrol unit but Peugeot's plan was always ultimately for higher output petrol requirements to be mainly served by supercharged THP 110 and 130bhp versions of the 1.2 VTi. Most British buyers though, will probably be more likely to opt for a diesel. An older 68bhp 1.4-litre HDi unit heads up this part of the range, but it needs nearly fifteen seconds to get to 62mph, can't break the 100mph and doesn't have Stop&Start to assist its frugality. Better then, if funds allow, to stretch to the 1.6-litre e-HDi engine that most will choose in the 92bhp guise, with 62mph 12.8s away en route to 113mph. If that's not enough, then there's a 115bhp version of this unit also available with a six rather than a five-speed gearbox, able to improve those figures to 10.4s and 117mph and also offering the option of a semi-automatic EGC transmission that slows the car and can be jerky to use but offers more efficient returns.
That leaves only the question of off-tarmac prowess. Yes, despite the fact that there's no 4WD option on this car, you do actually get some, provided you find one of the up-market trim levels that come complete with Peugeot's proven 'Grip Control' system. By braking a wildly spinning front wheel, this set-up works with the standard ESP stability control programme to transfer torque to the tyre with most traction and this, along with standard 'Mud & Snow' tyres, is enough to enable negotiation of some surprisingly sticky situations.
True, with only 165mm of ground clearance, it won't ultimately enable this car to go any further than its compact Crossover counterparts off road but it'll certainly give you a useful advantage on slippery forest trails or on country lanes during the next snowy snap. Control of the set-up is via this rotary knob which offers dedicated modes to deal with either mud, snow or sand - or indeed to turn all the electronics off completely as you might want to do, for example, when braking on gravel or slush when locked up wheels can actually build up a little buffer in front of them to help you stop.
Overall
The 2008 Crossover may be the car you probably didn't know you needed, a different way of looking at compact, stylish family transport. On paper, the advantages it offers over a standard supermini in space, styling and potential driving flexibility are small. In practice though, they add up to a car that feels a far more rounded, more complete family tool - not as a primary runabout perhaps, but a perfect second vehicle.
Of course, this Peugeot was one of the later arrivals to the compact Crossover sector, following on from rivals that are mostly more overt and aggressively styled. A likely 2008 buyer will probably have already looked at these kinds of cars and shied away. Not everyone, after all, needs to make a supermarket carpark statement. In contrast, this design is arguably more sophisticated and certainly of higher perceived quality, especially from behind the wheel.
True, it could be sharper to drive and a little cheaper to buy, but neither issue is a deal-breaker. What matters is that Peugeot clearly understood here the kind of product this market segment needed. In this 2008, potential Nissan Juke, Vauxhall Mokka and Renault Captur customers got a more refined, sensible alternative. If you're ready for just that, then you need to try this car.