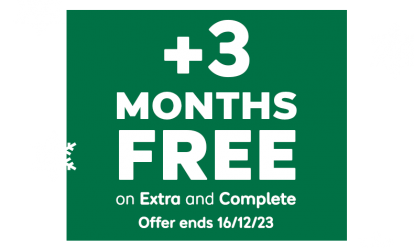 With 12 months of cover, new customers get an extra 3 months for free*.
*Added after 12 months, excludes Basic cover. New customers only. Ends 16/12/23, 7am.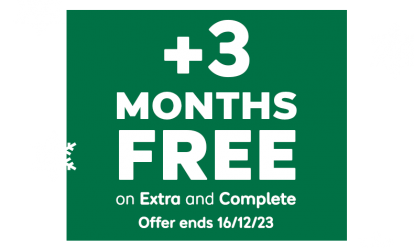 By Jonathan Crouch
Introduction
With decent room for four and a good boot, the first generation MINI Countryman opened the possibility of MINI ownership up to buyers who found the smaller models in the range too impractical. It especially targeted buyers thinking of Qashqai-class SUV-style Crossover models, bringing them more performance, sharper handling and all the cute retro design cues that have underpinned this brand's success. Let's check this model out as a used car buy.
Models
5dr SUV (1.6 petrol/2.0 diesel [One/ Cooper / Cooper S/ Cooper SD/ JCW])
History
Back in the late Sixties, Sir Alec Issigonis, designer of the original British Mini, was faced with a rather difficult task. His little city runabout was a huge success, driven and loved by everyone from Peter Sellers to the Beatles, but beyond it, there was little for family owners to move on to. What was needed was a five-door, four-metre-long sister model that still kept much of the Mini's cleverness. And the result was the Austin Maxi. Forty years on, BMW, by then the owner of the MINI marque, found itself faced with a similar issue. Their new turn of the century MINI Hatch was a hit but it couldn't offer five proper doors or decent space for rear passengers or luggage. Hence the need for this model, a MINI that could - the Countryman.
At the time of the original version's 2010 launch, never had anything badged 'MINI' ventured to such a size - or boasted anything like this car's level of five-door practicality. Fully 37cms longer, 10cm wider and 15cm taller than a standard three-door version, this was easily the biggest model the brand had ever built. Its name is borrowed from the old Austin designation for estate cars in times past, models with quaint wood adornment on their rear ends. But this was no Countryman for old men, appealing instead to the youthful, vibrant Crossover market, full of Qashqai-class cars that mixed design ideas from ordinary family hatchbacks and 4x4s to produce practical on-road transport with a dash of off-road ruggedness thrown in. The MK1 model Countryman was mildly updated in 2015, then replaced early in 2017 by a larger second generation version.
What You Get
Anyone still clinging to vestiges of Britishness in the modernday MINI brand will be a little discomforted by this Countryman. The minimal design cues shared between current-day hatch and the Issigonis original are forgotten here. Unlike other modern MINIs, it was never even built in Blighty, though potential owners will be cheered by the news that early versions rolled along Austrian production lines alongside £150,000 Aston Martin Rapides.
Which is not to say that brand identity has been lost. Quite the opposite in fact. Look around and all the usual MINI traits are very much in evidence, from the foursquare stance with wheels pushed right out to the extremities to the unmistakable font end with its rounded headlamps. Everything was scaled up for this larger five-door car though and back in 2010 at this model's original launch, the wheelbase and the overall height of this car was far in excess of anything that this marque had tried before.
And it's the same inside, where a stretched floorplan means that at last in this model, a MINI could offer you two proper rear doors and a back seat that two fully-sized adults could get comfortable in. Many buyers were satisfied with two individual rear seats in this car, but for original purchasers, there was also the option of a rear bench, theoretically big enough for three (provided that the middle occupant is a fairly small child). That does mean however, doing without the full extent of a novel centre rail system onto which all manner of (mostly optional) items can be clipped. Most Countryman models you'll find will have cupholders and a sunglasses-holder attached to it, but buyers who made free with the options list could clip on everything from iPhone chargers to dog bowls.
The rear seats can recline for greater comfort on longer journeys and slide backwards and forwards so that you can have a large boot or plenty of legroom. Sadly, there's not quite enough space for you to have both at the same time. Still, the VW Golf-rivalling 350-450-litres you do get is double that of an ordinary MINI from this MK1 model Countryman's era, even if the seats-folded total of 1170-litres isn't especially class-competitive. There's a bit of a step up in the boot floor with the seats down too.
Up-front, all the expected MINI design cues are present and correct. With the exception of the rather awkward-to-use aircraft-style handbrake, owners familiar with the brand's smaller models will feel right at home. There's the usual over-sized speedometer, here with an optional high definition colour screen at its centre that displays the clever MINI Connected system, capable of replicating everything on your iPhone for easy reference as you drive. Plus the usual (and initially slightly confusing) chromed controls for windows, air conditioning and locking, are all clustered together.
What To Look For
What You Pay
Please fill in the form here for an exact up-to-date information.
What to Look For
Generally, the MINI Countryman owners we came across in our buyers' survey were pretty satisfied but inevitably, we did come across a few issues. There are various reports of dashboard creaks over bumps, so look out for that on your testdrive, along with the annoying buzzing sound from the doors that one owner we found had to endure. There have been reports of heavy clutch wear on 'ALL4' 4WD models, though that's not such an issue on post-2012 models, which had a more durable clutch assembly.
The outside chrome trim apparently has a tendency to peel on the belt line and there have been reports of surface rust taking hold on some components, specifically the water pump and the wheel nuts. Plus corrosion has been reported on the optional two-tone alloy wheels. Finally, we came across a couple of owners who reported that the interior reading lights had a mind of their own, switching on when the car was locked.
Replacement Parts
(approx based on a 2012 MINI Countryman Cooper D 112bhp excl. VAT) Brake pads are between £30-£45 for cheap brands and up to £65 if you want an expensive make. Brake discs start in the £40 to £70 bracket, but you can pay in the £80 to £110 bracket for pricier brands. Brake callipers sell at around £100. A drive belt is around £12-£15. Air filters sit in the £16-£20 bracket. Oil filters cost between £10 and £22 depending on brand. A wiper blade set is around £4-£15, while a thermostat would be around £35 to £45, though a pricier brand item could cost you up to £85. A timing chain would cost around £28-£55, though a pricier brand item could cost up to £217. A radiator would set you back about £245, while a fuel filter would cost in the £25 to £40 bracket.
On the Road
This car's price and size suggest it to be a more grown-up thing than any ordinary MINI, safer, more spacious and able to cover longer distances. But as any teenager will tell you, being grown-up can also mean being boring. So does driving a Countryman feel like driving a MINI? First impressions are that it does. You get remarkably quick steering which immediately gives the car a keener feeling than you'd get in the kind of rival Golf-sized hatch or Crossover model you could buy for similar money.
A good start then, though once you throw the car hard into a corner, it is immediately obvious that you're driving something quite different from the MINIs we know and love. This model's Crossover class pretentions see it riding 10mm higher than the brand's ordinary three-door model and it's nearly 300kgs heavier, statistics that have to tell somewhere. But even so, this manages to be one of the best driver's choices in this segment, not a class noted for dynamic prowess.
Few other small Crossovers would dare come equipped with as much as 184bhp, the output offered in the pokey 1.6-litre petrol Cooper S version which can sprint to sixty in as little as 7.6s on the way to 134mph. This variant, along with the mainstream diesel option, a 112bhp BMW-sourced 1.6, can be had with either front wheel drive or MNI's 'ALL4' 4WD system. This is one of those smart systems able to automatically vary the power distribution between the front and rear axles according to the grip available. Usually, the torque will be split 50/50 front-to-rear, but should conditions get slippery, up to 100% of the power will be automatically directly towards the most appropriate axle. No fiddly knobs or buttons to press: the car will decide what to do and how to do it all on its own.
This is no offroader of course, this Country being one designed for snowy pavements, slippery grass and that bit of extra peace of mind on an icy February morning - exactly as many potential buyers will want. The rest of the time, it'll be the fun family runabout you bought it to be in the first place, compensating for its extra bulk with ride quality that's far better than an ordinary MINI, if not quite as good as some rivals, and a slick-shifting 6-speed gearbox that's standard if you don't need the optional Steptronic 6-speed auto.
Most Countryman owners of course, won't want to have to afford niceties like powerful engines, auto gearboxes and 4WD. And for them, BMW provided another batch of 1.6s, an entry-level 98bhp petrol unit, also available to Cooper buyers with 122bhp, plus an 90bhp diesel. Don't expect any performance fireworks from these, but most will feel a rest to sixty time of between 12 to 13s on the way to a maximum of around 107mph is quite as fast as they will want to go in a car of this kind.
Overall
Here is a MINI - but not as you might know it. But then, if it was conventionally sized, this Countryman wouldn't be able to keep existing MINI people loyal when they out-grew their city runabouts and shopping rockets. Nor would it tempt in buyers new to the brand. Customers liking the vibrant SUV-inspired Crossover concept, but wanting it with a little more tarmac sparkle.
This Countryman has done both these things, though at the cost of British style and build. It's as suited to the urban jungle as a Land Rover is to the Amazon. It's a car created for the times we live in. And a Country you could be proud of.