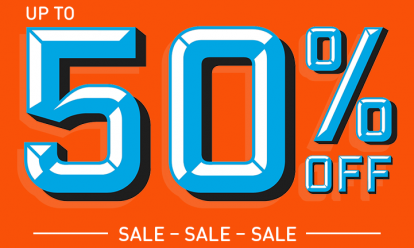 Get covered in our half price Breakdown Cover sale from just £7 a month.* We're the UK's best breakdown provider as voted by Auto Express drivers 2021.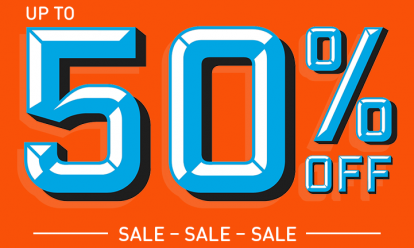 By Jonathan Crouch
Introduction
Renault's little Captur Crossover model showed the French company getting back to its imaginative best with a Clio-based design offering super-economical engines, some genuinely clever interior touches and no small dose of style. On the used market, it's a little SUV that'll appeal to supermini buyers wanting extra versatility as well as family hatchback customers in search of something more interesting and affordable.
Models
5dr SUV (0.9,1.2 petrol / 1.5 dCi diesel [Expression, Expression+, Dynamique MediaNav, Signature, Signature Nav, Signature S Nav])
History
You can't fault the thinking behind the modern Crossover, a class of car that aims to blend the versatility of a people carrying MPV, the attitude of a high-riding SUV and the sharp driving dynamics of a family hatchback. It's a segment that's long been divided into a couple of sectors, the larger one typified by cars like Nissan's Qashqai and Peugeot's 3008 and based on Focus-sized models. The real sales growth though, is coming from smaller-sized supermini-based Crossovers, cars that have built on the original success of Nissan's pioneering Juke and are now a hot ticket for almost every mainstream brand. Here's one of the most tempting - Renault's Captur, launched in 2013.
Renault likes to think of itself as being an innovative manufacturer - which in some respects isn't actually quite true. Modern history records that when this Gallic maker has tried to do something genuinely innovative, the result has usually fallen flat. Think Avantime, Vel Satis, Clio V6 and so on. Where Renault really does tend to strike gold though, is by taking existing vehicle genres, then refining them and adding style and substance. The company's Renaultsport hot hatches are one example of this. Their award-winning MPVs are another. In both cases, the French brand borrowed from other companies' pioneering ideas but packaged the products so well they became bywords for excellence in their segments.
It did the same with the Captur, a small Crossover vehicle based on the Clio supermini and priced to sell at the affordable end of this segment. Renault might have been late to this particular party but as usual, the company was able to take a clever concept and refine it to better suit the needs of modern buyers. In this case, that meant lots of versatility and buyer personalisation along with class-leading running costs and a decently responsive driving experience. The result was good enough to make this Captur Renault's second best seller in its period. The car was substantially updated in mid-2017, but it's the earlier pre-facelifted model we look at here as a potential used buy.
What You Get
'Passionate, practical and innovative'. Is that what this is? The answer depends, as usual, upon your point of view. The Captur's certainly an eye-catching thing, especially when specified in contrasting colours and finished with the exterior trim Gloss Pack around the foglights and grille. Cars of this kind have to make a statement and in styling, this one does just that, Renault wanted to replicate the success that its partner Nissan has enjoyed in the 'urban crossover' market for small, beefier-looking supermini-based models.
This car isn't as visually pretentious as a rival Nissan Juke - which you may not like - but it's undoubtedly a lot cleverer. When it launched the Juke, Nissan thought a reasonable number of buyers would want 4WD, but only 3% did. So Renault watched and learnt, designing this Captur from the outset on a 2WD-only platform that didn't have to support all-wheel drive hardware and so could be lower, lighter, cheaper to produce and support bodywork that would create a more spacious cabin.
It's pretty much completely based on the little Clio supermini - or more accurately, the Clio Sports Tourer estate model that wasn't imported here. If you can picture what that car might be like stretched upwards and outwards and toughened up with big wheels and plenty of scuff protection, then you'll pretty much have this Captur in your mind's eye. The finished shape remains compact - just 4.1m in length - but 200mm of ground clearance (double that of a Clio) gives it the chunky high-set Crossover demeanour that this fashionable market segment demands.
Which means you get the important high-set driving position with loads of headroom that typical buyers want, this one sitting you twice as high as a normal supermini, in the same kind of elevated position you'd get in Renault's Scenic MPV. Which is nice, though it doesn't stop the steeply raked windscreen pillars slightly impeding your vision through the corners. The plastics used are harder and less appealing than those of some rivals but they were well screwed together by the Spanish factory and, like the optional removable washable seat covers, look as if they'll withstand the scuffs and stains of family life. Getting comfortable is easy thanks to 70mm of height adjustment for the rather firm seat, though the three-spoke wheel could do without gloss black plastic inserts that leave you with sweaty palms.
Around you, there's a dashboard lifted almost entirely from the Clio, yet another of those apparently sculpted in the shape of an aircraft wing and designed, so Renault says, to be 'modern, welcoming and occupant-friendly'. Well it's certainly modern. There's a rather pointless but fashionable engine start/stop button and shiny, jazzy cabin finishes that grab your attention and refuse to let it go, especially if you're in a car that's benefitted from (or been afflicted by) the huge array of trim personalisation that's possible.
Ahead of you at the wheel lies an overtly confident chrome-surrounded instrument cluster dominated by the kind of digital speedo that not everyone will like. Equally eye-catching, if specified, is the consumer electronic-fest that dominates the silver and gloss black-trimmed centre console in the form of a tablet-like display that is the 7-inch R-Link colour touchscreen. From here, as well as controlling the stereo and the Tom Tom sat nav, there's the potential to surf the internet, email, use text-to-speak messaging, download a range of Renault-sourced apps and even get economy driving tips. It's really very clever indeed.
But this is a family car and it needs to be practical. Is it? In lots of ways yes. We were expecting a bit more in terms of in-cabin storage space. Left hand drive buyers can forgive the fact that the cup holders are tiny and the door bins (because they have to leave space for the huge speakers) are rather small for they get a roomy 11-litre slide-out drawer where you'd normally find the glovebox. Sadly, as the electrics couldn't be swapped over to include this feature on right hand drive models, UK customers didn't get it, so customers here were stuck with a regular 5-litre glovebox instead. Still, there's a large lidded stowage area on top of the dash. And most models got a removable 1.6-litre stowage bin between the front seats. Plus there are further compensations further back, where there's plenty of evidence of clever design.
You notice this even before you get in: the base of each door is shaped to prevent shoes and clothing getting dirty when climbing aboard. Inside, the stretching that's taken place on the Clio supermini platform released enough space to make the back seat pretty much as roomy as it would be in a Focus-sized family hatch: which means that two adults can be comfortable and three can fit at a pinch. It's certainly much bigger than the tiny space you're offered in a Nissan Juke. Plusher models get Art Deco elastic straps on the front seatbacks. And all variants get a pretty unique feature in this class, a sliding rear bench that moves backwards or forwards by up to 160mm (though only as one unit), enabling you to prioritise either legroom or bootspace.
Position the seats to maximise luggage space and cargo capacity rises from 377-litres (about the same as you'd get in a Golf or Focus family hatch and already 77-litres bigger than a Clio) to 455-litres - but unfortunately in doing so, you release a hungry gap between the seatbacks and the boot floor. On the plus side, it's a false floor, so can be repositioned to suit the height of the load you need to carry and can conceal more valuable items in an 80-litres space away from prying eyes. And it's reversible, with carpeting on one side and rubberised plastic on the other so you can flip it over when you've muddy boots or dirty dogs to carry, then easily sponge it clean afterwards. Push forward the 60/40 split-folding rear seat and you'll find that it doesn't quite lie fully flat but in this position, you do get access to 1,234-litres of total fresh air, about 40-litres more than you'd get in a rival Peugeot 2008.
What You Pay
Please contact us for an exact up-to-date valuation.
What to Look For
Captur models have a good reliability record but customer satisfaction surveys show the Renault still has some way to go to approach the class best when it comes to reliability of electronics and servicing costs. In our ownership survey, most buyers seemed pretty satisfied but inevitably, there were a few issues raised that you'd do well to look out for when inspecting used examples.
One owner experienced brake and accelerator sensor problems and found that when the parking sensors were in use, power was cut off. Another buyer had issues with the keyless entry system occasionally locking him out of the car. Sometimes the ignition slot doesn't read the card key either. There have been a number of instances of faults with the factory-fit alarm. There have also been issues with Bluetooth streaming and voice recognition from the infotainment system, so check that thoroughly too. Otherwise, just look out for the usual things; kerbed alloys and damage caused to interior plastics by unruly children. Make sure that the service book is fully stamped up by a franchised dealer too.
Replacement Parts
(based on a 2014 Captur 0.9 TCe - ex Vat) An air filter will be priced at around £21 and an oil filter will be about £11 sit in the £6 to £7 bracket. The brake discs we came across sat in the £47 bracket. Brake pads around £23 bracket for a set. A clutch kit is about £153. A wheelbearing kit sits in the £38-£45 bracket and an ignition coil is about £47.
On the Road
So what's it like? Set off on your first drive and if you're used to a supermini, the more commanding driving position will be welcome - unless you're the kind of enthusiastic owner who realises that with extra ride height, you usually also get extra body roll through the bends. Renault appreciates this too, which is why the Captur features a 'Roll Movement Intervention' system, supposed to stop the body pitching about through sharp corners. It also gets stiffer springs and dampers, which deliver an inevitably more pronounced feel to low speed bumps, though to be fair, the ride does more comfortably settle down on faster flowing roads.
Through the bends, these anti-roll measures can only do so much - there is a little more body movement than you'd get in a conventional small car - but you won't really notice it unless you're throwing the thing around in a manner most typical Captur owners are unlikely to regularly countenance. Should however, you be running late for the school play or have left something burning in the oven and find yourself pressing on a bit, you might notice that turn-in is actually quite sharp, thanks not only to the firm set-up but also to what Renault calls an 'understeer control' system that lightly brakes the inside front wheel through tight bends, sharpening turn-in and ensuring that all the power gets onto the tarmac.
Under the bonnet, almost all Captur owners will find 90bhp beneath their right foot - unless they're amongst the tiny minority who've opted for the 120bhp 1.2-litre TCe petrol model that's offered only with a twin clutch 6-speed EDC automatic gearbox. The other alternative is a 1.5-litre dCi diesel, available with either 90 or 110bhp. In the 90bhp variant most will want, rest to 62mph takes around 13s on the way to a top speed of 106mph. On paper, that's the same kind of pace you can expect from the mainstream petrol option, the three cylinder 0.9-litre TCe 90 unit: in practice, because that TCe engine gives you over 50% less pulling power than this dCi diesel, it is as usual the black pump option that'll feel the quicker day-to-day tool.
Don't get any designs on off-roading though. The Captur's not really into all that. You only need to look at how snugly the wheels fit into the arches to figure that out. There's no 4WD option - the platform this car rides upon wasn't designed to take it. In compensation, we'd expected that the engineers behind this car might have added in the kind of 'grip control' system you'd find on something like a Peugeot 2008 so that you can maximise front wheel traction on slippery surfaces. But Renault didn't bother with that, instead equipping the Captur with something that'll probably be of much more use on poor surfaces: decent ground clearance. With 200mm of ride height (the Peugeot, in contrast, has only 165mm), you'd be able to get a surprisingly long way on muddy tracks in this car if you equipped it with a proper set of winter tyres.
Overall
Passionate and practical, the Captur is an endearing thing. Of course, there's always a danger with this class of car that in its mix of SUV, MPV and family hatch, you end up with a confection lacking the core strengths inherent in any of these three genres. Broadly speaking, this is a trap Renault avoided here - provided your expectations in each of these areas aren't too great. It doesn't have 4WD, you can only just carry five people and you won't want to drive it on its door handles. None of which will bother most buyers at the smaller end of the Crossover segment one jot.
They'll love personalised feel - and trendy touches like the removable seat covers and the clever apps you can download through the R-Link infotainment system. At which point, class-leading running costs and versatile features like the sliding rear bench and the double-sided boot floor will come as a welcome bonus. True, this Captur faces competition from a band of very talented rivals. But it's a model you must consider before buying any one of them. A cleverer Crossover. If you really want a car of this kind, then you'll really want to try it.