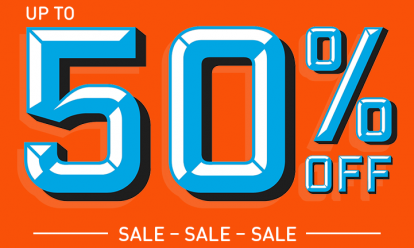 Get covered in our half price Breakdown Cover sale from just £7 a month.* We're the UK's best breakdown provider as voted by Auto Express drivers 2021.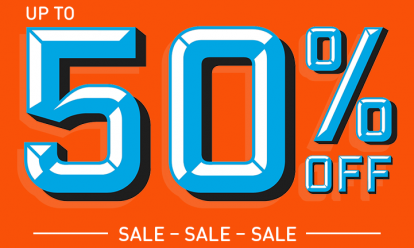 BY JONATHAN CROUCH
Introduction
Light, nimble and extrovert, the Nissan Juke was the original small supermini-derived SUV, combining attitude, irreverence, modish style and energy with a mischievous sense of fun. After the first generation model's original launch in 2010, plenty of would-be rivals attempted to copy its concept, prompting Nissan to introduce a whole series of improvements in 2014 to try and ensure continued segment leadership. That's the car we look at here as a used buy. As before, the result certainly won't appeal to everyone - but then that's because it isn't supposed to. It's aimed at the young and the young at heart, many of whom will continue to love this car and admire its designers for having the courage to do something different. Very different.
Models
(5 door small SUV; 1.2, 1.6 petrol / 1.5 dCi diesel [Visia,Acenta,N-tec,Tekna,Nismo])
History
There's nothing quite like a Nissan Juke, part SUV, part sports coupe, part hot hatch - with a few bike and rally car genes thrown in for good measure. It sounds an unpromising mix but against the odds, Nissan made it work and in the first generation version of this car, defined once and for all what the market's smallest breed of crossover-class car should be like. The brand updated the MK1 design in 2014 to create the model in question here, adding detail styling changes, a larger boot, extra personalisation options and the option of a clever Google-linked multimedia system. As updates go, this was a pretty thorough one. In this form, the car sold until the second generation design arrived in late 2019.
What You Get
This improved MK1 Juke got a revised front grille incorporating the smarter V-shape found on the brand's other models from this era but around it, the same delicious design details remained. Take the sidelights and indicators that burst up through slashes in the bodywork. Or headlights that are modelled on rally car foglamps from the Sixties and came redesigned in this revised Juke to incorporate LED daytime running lights and the option of xenon bulbs. Like the door mirrors with their LED side turn indicators, these could be ordered with colour-coded finishing.
Also personalisable though a choice of colours were the trim panels on the re-styled bumpers at the front and here at the rear. Just above, below the integrated rear spoiler, the Nissan 370Z sportscar-style boomerang-shaped rear lights now also included LED technology for a distinctive night time signature.
It's just as interesting inside. Though there are no expensive soft-touch plastics used, you don't really notice, such is the design exuberance. Take the centre console from which the gear lever protrudes - modelled to resemble the top of a superbike's fuel tank and finished in either red or grey high gloss paint. The instruments too resemble a bike's, with twin clocks shrouded by heavy cowls. Even the door armrests, shaped like flippers used by scuba divers, are supposed to reflect an active outlook.
And at the back? Well, the rear door handles are disguised in an attempt to create a coupe-like look and once you use them, the door openings are a little narrow. Once inside though, you'll find that the dimensions Nissan has chosen, which see this car very slightly longer and wider than a conventional supermini, certainly create something that a small family could conceivably just about live with. Though the rear bench doesn't slide, it does offer reasonable standards of leg and shoulder-room, though tall teenagers might find their headroom a little restricted by the tapering roof.
As for the boot, well that's probably the biggest story with this revised first generation model. Its tiny size was the biggest issue owners had with the original version of this car and the biggest reason potential buyers had to ignore this car. So Nissan's design team went to work, changing the shape of the trunk area to improve capacity by a massive 40% to 354-litres.
What You Pay
Please contact us for an exact up-to-date valuation.
What to Look For
Most Juke customers in our buyers' survey seemed pretty satisfied, but inevitably, there were a few issues. There were quite a few reports of rattily dashboards. One buyer needed a new gearbox and a new clutch, all before 14,000 miles. Other buyers found they had to replace things like brake discs and pads, batteries and steering bushes well before time. There have been some issues with turbochargers on both petrol and diesel models, but regular oil changes should prevent this. Like all modern diesels, the 1.5 dCi can be susceptible to a clogged or blocked diesel particulate filter if it isn't driven regularly on the highway.
We'd steer clear of CVT auto gearbox 1.6 petrol models. This transmission has a poor reliability record, not least because repairs generally aren't possible and thus the entire gearbox tends to need replacing. Nissan has contributed to the cost in some cases. The Juke has been the subject of seven manufacturer recalls, with potential faults ranging from potential fuel leaks to oxygen sensor issues.
Replacement Parts
(Estimated prices, based on a 2015 year Juke 1.2 DIG-T ex Vat) An air filter will be priced at around £11. An oil filter is around £16. Front brake pads are around £37 for a set. Rear pads are in the £30-£56 bracket. You're looking at around £60 for a front brake disc. Rear discs are in the £40 bracket. A clutch kit is around £146. A wiper blade is £8-£10. A spark plug is around £32.
On the Road
Dynamically, the Juke has a wider brief to fulfil than the usual one allotted to a small crossover model of this kind. As well as competing with lifestyle-orientated SUV-style superminis like Renault's Captur and Peugeot's 2008, it had to appeal to extrovert style-conscious small car buyers who might otherwise buy something sportier: a Citroen DS3 perhaps. Or maybe a MINI. That means it's got to handle. Which is quite an ask for something nearly 1.6m in height and weighing over 1.3 tons.
Still, as you begin to realise when throwing this Juke around the country lanes, the cleverness of modern engineering means that unpromising statistics like these can still be converted into a car that delivers a satisfying steer. Nissan has had to adopt a pretty stiff set-up to make it all work, but it's a bearable compromise, especially in this revised MK1 version, which features suspension that's a little more supple in mainstream models, creating a car that rides not too badly around town, yet rolls surprisingly little through tighter bends. And you can adjust its demeanour to suit either environment thanks to the settings that lie behind the provided D-Mode dashboard button, gateway to NDCS, the 'Nissan Dynamic Control System' that was standard on all but the humblest Juke models.
What's important though at the end of the day is that even if you forget all this frippery, this car really does drive as its looks suggest it should. Or at least most variants do. To be honest, the entry-level baseline 1.6-litre petrol versions aren't going to offer you a particularly rewarding dynamic experience, whether you choose the 94PS manual gearbox model or the 117PS CVT automatic. A much better option, if you can stretch to it, is the higher-tech 115PS 1.2-litre DIG-T petrol powerplant, whose introduction was really the headline news with this revised first generation design. It's a unit that works well in Nissan's larger Qashqai crossover, so as you can imagine, it feels even better in a little Juke, sprinting to 62mph in 10.8s on the way to 111mph at the same time as returning efficiency figures that are a match for far feebler petrol rivals.
The other mainstream Juke option is the single 1.5-litre dCi diesel model. Its engine isn't especially quiet but it is a pleasing and torquey, 260Nm of pulling power leaving it capable of 62mph from rest in 11.2s en route to 112mph. Is that enough to cash the sporty cheque the looks of this car appear to write? If you're unconvinced, then you could look at one of the top models equipped with 1.6-litre DIG-T turbocharged petrol power and good for at least 190PS, which means the car will be good for 62mph from rest in just 7.8s on the way to 134mph. A 4WD system was offered with this engine. And buyers could have this 1.6-litre DIG-T unit with sporty Nismo trim.
Overall
The Juke was always a clever idea, launched by Nissan to offer SUV-like style for the small car sector without any SUV-like compromises - precisely the same trick the company's bigger Qashqai crossover had already pulled off in targeting larger family-sized models in the market segment above. There's no point though, in starting a trend if you're not prepared to develop it and in the face of increasing competition, this car needed to evolve. It did in this revised post-2014 MK1 guise.
In answer to crossover rivals that were more spacious inside and claimed to be cleverer and more efficient, Nissan gave this revised version of its second best seller a bigger boot, a far more competitive affordable petrol option and a dose of cutting edge media and safety tech. It remains an unusual proposition, with an appeal that extends beyond the small crossover segment and also attracts the kind of buyers who might otherwise consider trendy small runabouts like Fiat's 500, Vauxhall's ADAM and the MINI Hatch. Juke buyers think that this car makes urban trinkets like those look rather dull and compromised. It's an original. In every sense.