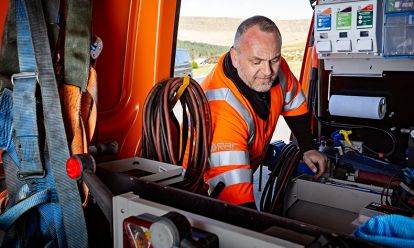 You can get covered in our half price sale from just £5.75 a month.* We're the UK's best breakdown cover provider as voted for by Auto Express drivers 2021.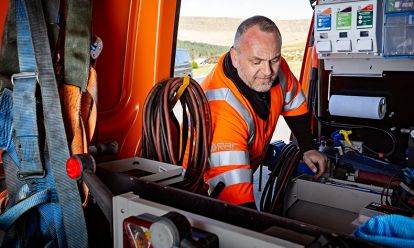 BY ANDY ENRIGHT
Introduction
Big things often get expected of small cars. The Peugeot 207 SW certainly had quite a track record to live up to. The 205 and 206 series hatchbacks had sold in huge numbers, the latter clocking up over five million units, a figured aided by the introduction of a spacious 206 SW estate version. The 207 hatch got off to a strong start, selling around half a million cars in its first year on sale, but Peugeot had bigger plans for it. The 207 SW compact estate model was shown at the 2007 Geneva Show ready for an on-sale date of July 2007.
Could it live up to the weight of expectation? It turned out that the 207 SW was possibly the best of the 207 line and used examples are around in big numbers. Here's what to look for when shopping for one.
Models
Models covered: five-door supermini estate (1.4, 1.6 petrol, 1.4, 1.6 HDi diesel [S, Sport, Active, Allure, Outdoor, Millesim])
History
That the 207 was a better car than the 206 before it brooks no argument. The 206 was always something of an enigma; a car that looked good but never drove very well, felt cheap inside and proved unreliable. Still, it seemed that people were willing to give the 207 a chance. The SW estate's debut in July 2007 saw it introduced with a choice of either a 1.4 VTi 95PS or 1.6 VTi 120PS petrol engines, while diesel buyers chose between HDi 90 or HDi 110 1.6-litre powerplants and a choice of either S or Sport trim levels.
It didn't take Peugeot long to add to the range, with the 207 SW Outdoor appearing in December 2007. Based on the 207 Sport trim, the underwhelming Outdoor added off-road styling but no mechanical capability and was offered with the more powerful petrol engine and both diesels.
The biggest changes were announced in mid 2009 for an August 2009 launch. The interiors were spruced up, the exterior was tidied with a revised front end and there were also the obligatory improvements to economy and emissions across the range. The engine choice was changed too. The 207 SW was also offered with a 75PS 1.4-litre petrol engine, as well as a 70PS HDi diesel.
In March 2010, the HDi 110 engine was replaced by a Euro-5 compatible HDi 112 unit and in June, a Millesim special edition model was added to the line up based on the S but with 15" alloy wheels, Peugeot Connect USB & Bluetooth, front fog lights, sports front grille with chrome detailing, coloured coded side rubbing strips with chrome inserts, aluminium roof bars and Millesim 200 badging. The 207 SW was deleted in 2012 to make way for the much-improved 208 supermini and its 2008 Crossover spin-off..
What You Get
The 207 SW is based on the standard 207 five-door hatchback but it's 119mm longer and 38mm taller. Inside, the larger body gives you extra luggage space to the tune of 55 litres. That means there's a total of 325-litres available, which can be increased to 1,410-litres if you fold the rear seats down. The seating drops down very simply to create a flat load floor which helps when sliding items inside. There's additional headroom in the rear as well and the impression of a whole lot more if you find a car fitted with the optional full length Cielo panoramic sun roof.
If you're familiar with the way the 407 SW and the old 307 SW look, you could almost give your retinas a rest and avoid eye contact with the 207 SW completely. Peugeot's designers have taken a Russian doll approach with their estate range with each model simply a slightly shrunken version of the last. Not that this is a bad thing, if you like the marque's frontal styling treatment from this period which was apparently based on the cheesy grin of an adolescent with serious orthodontic issues. At the rear, the estate bit is neatly integrated with the standard 207 shape with the roofline sloping down at the back and a diagonal swage line that meets side window line to create a notch effect. The thick pillars around the rear flanks at the rear of the car don't help rear visibility.
What You Pay
Refer to Car & Driving for an exact up-to-date valuation section. Click here and we will email it to you.
What to Look For
The standard cars feature some high-tech electronic functions which so far have been reliable but remain something to watch out for in years to come. The engines seem beyond reproach and the interior quality is vastly improved.
Replacement Parts
(based on a 207 1.4 VTi S with air con & power steering ex Vat) A clutch assembly is around £175. Front brake pads are around £65, rear brake shoes around £50, a starter motor about £150 and an alternator around £160.
On the Road
On the road, it is much as you might expect, given the impressive abilities of other cars from Peugeot's stable. The gearchange throw is rather long but the action is reassuringly precise and the brakes instil a good deal of confidence too. And the handling? Well, unlike some of its older predecessors, the 207 advances the science no further in this respect - the class standard is already too good for that. But if it isn't the sharpest steer, it does boast standards of ride and refinement that are bettered by no other rival supermini, giving this model a big car feel out on the road. It's an unhurried, comfortable thing to drive that's great on longer journeys too. Of course, there are no short cuts to the quality feeling which you can appreciate just by 'thunking' shut one of the doors - or of course, the solid structure that makes this such a safe car. It all comes about through piling on the weight and at nearly 1,300kg, this is quite a hefty piece of metalwork for a small runabout. That inevitably blunts performance a little and in the 1.4-litre VTi petrol model that many customers buy, sixty from rest takes 12.8s.
The electric power steering is also impressive, finger-light in town but weighting up nicely on the open road. All the main engines are either 1.4 or 1.6-litres in size and with the weight of this car in mind, you'd do well to avoid feeblest ones, namely the 75PS 1.4-litre petrol and 70PS 1.4-litre HDi diesel. That leaves the 95PS 1.4-litre petrol VTi unit as the favoured pick if your annual mileage isn't high enough to justify the 90PS 1.6-litre HDi diesel. If you need a bit more grunt, there's a 120PS petrol 1.6 or a 110PS 1.6-litre HDi diesel.
Overall
The 207 SW is an underrated car. It's also a great used buy, especially if you can find one of the later post-facelift cars that really upped the ante in terms of quality and reduced the pence per mile bill at the same time. Even early models are usually well looked after and boast far better reliability records than their 206 predecessors. The later Millesim variants are the cars to look at for the best value for money, with the Outdoor being the only version to skip over.