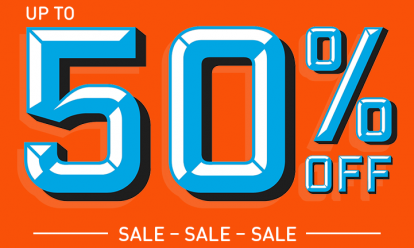 Get covered in our half price Breakdown Cover sale from just £7 a month.* We're the UK's best breakdown provider as voted by Auto Express drivers 2021.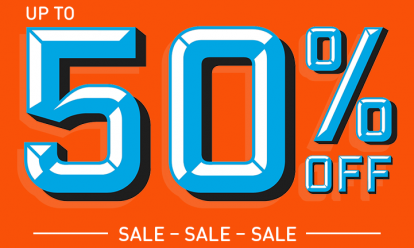 BY ANDY ENRIGHT
Introduction
Word of mouth is a strange thing. Certain products can, with little or no promotion from their manufacturers, rapidly build into items of cult status. Credibility counts here, and in the case of the Nissan Pulsar GTi-R, this is a car with credibility oozing from every bulge, scoop and intake. Following in the footsteps of Nissan's Skyline GT-R, the Pulsar - or Sunny as UK cars were incongruously dubbed - GTi-R shared the Skyline's hardcore all-wheel drive and turbocharged ethos. In many ways it's the ultimate in function over form, and GTi-R owners tend to be a pragmatic bunch. No it's not pretty, nor does it wear a sexy badge, but that's all part of the appeal. Call it inverse snobbery if you will, but the Pulsar GTi-R is refreshingly unpretentious. BMWs and Audis that can show this little Nissan a clean pair of heels are few and far between.
Used examples are relatively easy to come by if you look in the right places and most of them will be Pulsar models imported from Japan rather than the slightly less powerful Sunny GTi-R cars that were imported to this country between 1992 and 1994. Don't let that put you off. Do some research, buy from a reliable outlet and you should land a performance bargain.
Models
Models Covered:
2.0 3DR HATCHBACK
1990-1994 PULSAR GTI-R (JAPAN)
1991-1994 SUNNY GTI-R (UK)
History
Although we didn't get the Sunny GTi-R until late 1991, it had been on sale in Japan since 1990 and had rapidly built up an enthusiastic following. The Pulsar GTi-R boasted a 227bhp turbocharged charge-cooled version of an engine used in Primeras and latterly the 200SX. Dubbed the SR20DET engine by Nissan, this deployed its power through a five-speed gearbox and all-wheel drive to quite devastating effect. Born for rallying, the GTi-R also made a fantastic road car, a point not lost on Nissan's UK importers who campaigned for UK versions which began to arrive in 1992. Unfortunately the high pricing (£20,552) put many buyers off and only around 75 were ever sold. It wasn't until more affordable imports began arriving in the late nineties that the GTi-R really took off as an underground hit.
What You Get
Think of the Pulsar as a regular Japanese shopping hatch with a trick up its sleeve and you won't be far wrong. And that's part of the appeal. It's easy to get into and out of, it can seat five, it has a decently sized boot and you can see out of the thing. Okay, so the scoops, the firm ride and the throbbing engine may give the game away, but when the time comes to acquaint throttle pedal with carpet, the Pulsar switches personality and turns into a monster.
The interior is fairly ordinary with swathes of black plastic, but the bucket seats grip front passengers tenaciously and the increments on the speedometer remind you this is no ordinary hatch.
What You Pay
Please contact us for an exact up-to-date valuation.
What to Look For
The engines on GTi-Rs tend to be very tough little units, easily capable of shrugging off 100,000 miles. At first they sound very tappety, but this is due to the fact that they use a cam chain rather than a belt. Many owners can't resist using a bleed valve or a boost controller as a cheap way of upping power. These cheap methods promise to raise power to around 260bhp but they have a downside. The intercooler on the GTi-R is placed atop the engine in the hottest part of the bay and often struggles to supply air at higher boost pressures. A favourite modification is to move it to the front of the engine and to install a higher capacity fuel pump. In hot weather at low speeds the GTi-R's response can feel a little sluggish.
The gearbox and clutch tend to be fine for standard cars, although if you're uprating power, the clutch should also be uprated. Suspension isn't a problem, although many owners will drop the ride height of the car by up to 50mm and add aftermarket alloys to get rid of the standard car's rather unfashionable gap between wheel and arch.
When giving the car the once over check the clutch isn't squeaking. The GTi-R uses a hydraulic system so a squeak often indicates that the pedal box has broken away from the bulkhead. Engage the gears with the engine running and the clutch depressed. If the clutch slips, walk away - it's a pricey engine out job to change.
Brakes should bite well, but the standard Nissan discs and pads are prone to fade. Bodywork should be fine, although the one place to check for rust is around the rear arch extensions. The Pulsar won't be as corrosion resistant as Sunny variants. Also check for crash damage.
There are a few curious characteristics common to the GTi-R that you may want to look out for. The cross bracing in the roof can rattle against the roof itself. This annoying fault requires the headlining to be removed and the spar to be rebounded. Cars with sunroofs escape this fault. Almost all GTi-Rs have lazy driver's window winding mechanisms and plenty suffer from vibrating doors at speed. Cures for this include partially opening the sunroof and replacing the door seals.
Replacement Parts
Parts for the Sunny and Pulsar GTi-R are commonly available on internet web rings. Trawl the message boards, join a few clubs and you should easily turn up the bits and pieces you need. A number of aftermarket tuners specialise in the GTi-R so you certainly won't feel alone!
On the Road
Although it was the Ford Escort Cosworth and the Lancia Delta Integrale that raked in all the glory, the Pulsar GTi-R is arguably a better ownership proposition than both of these icons and it can certainly more than hold its own on the road. Take power to weight ratio. The Pulsar pumps out 189bhp per tonne whereas its contemporaries such as the Integrale 16v at 163bhp/tonne or the Toyota Celica GT4 at 134bhp/tonne don't stand a chance. Bear in mind that today's crop of super hatches can't beat this. A Ford Focus RS manages 169bhp/tonne and a Honda Civic Type-R 166. Not even mega-money specials like the VW Golf R32 or the Audi S3 can touch the little Nissan.
Performance figures for the standard car are 0-60 in 5.4 seconds and a top speed of 143mph although such cars are relatively rare. A more indicative time for a 260bhp boosted car is around 4.9 seconds to 60mph and top speed nudging 150mph dependent on gearing.
Handling is well up to scratch as well, with no nasty surprises in store. On wet roads the GTi-R will eventually understeer, but with more commitment will drift all of a piece. On dry surfaces the standard tyres will squirm a little if cornered very hard, but most will run on low-profile rubber and will grip like a leech. The four-wheel drive system isn't as clever as that in the Skyline, being a mechanical 50-50 split front and rear, but it's undeniably effective.
Overall
The Nissan Pulsar/Sunny GTi-R has to be the most cost effective way of putting a Porsche in its place. If you are prepared to shop around, look at a few and understand their characteristics, there's no reason why you can't have a giant killer in your garage for less than you think. No, they're not particularly subtle and they can cost a fair bit to run, but the GTi-R is built tough and has a practical side to it. At least that's how you can sell it to your other half.