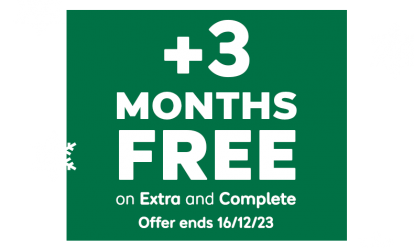 With 12 months of cover, new customers get an extra 3 months for free*.
*Added after 12 months, excludes Basic cover. New customers only. Ends 16/12/23, 7am.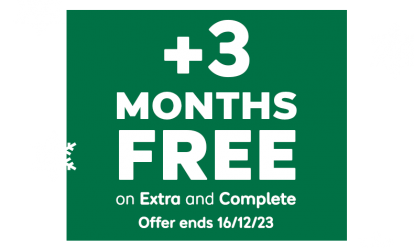 BY ANDY ENRIGHT
Introduction
No mainstream car maker has reinvented itself quite as radically as Nissan. You don't need to wind the clock back that many years to find a me-too company producing dull but worthy and good. The Primera, the Almera, the Terrano, the QX: all technically decent cars but about as exciting as radio coverage of coarse fishing. The catalyst for this change was the takeover by Renault. Within a remarkably short space of time, Nissan was turning out exciting niche vehicles that people wanted to buy. The late shape Micra, the 350Z, the X-Trail and the Navara were just a few. To this list add the Note, a small MPV-style vehicle that thinks big. Used examples are now starting to appear in decent numbers and are well worth further investigation.
Models
Models Covered:
Five-door supermini MPV 2006- to date: [1.4, 1.6 petrol 1.5 diesel (S,SE,SVE)]
History
Originally unveiled at the 2004 Paris Motor Show as the 'Tone', the Note is part of a conscious move on Nissan's part away from slow selling conventional categories. The Note shares a connection with the X-Trail in that they were both designed by Toyota - Taiji Toyota that is - one of Nissan's most talented stylists. Toyota points out that the Tone is "tall, but not too tall. We wanted a roomy interior and the benefits of a high driving position but we did not want to make the car look top heavy. With the long wheelbase and body we feel we have achieved a shape that will appeal on both a practical and emotional level."
Those of you who keep tabs on the politics of the global automotive industry will know that Nissan and Renault share a good deal of their technology, and it would be understandable to assume that the Note is merely Nissan's identical take on the Modus platform, but break out the tape measure and you'll find that this 'Japanese' car (European Notes are built in Tyneside) is a good deal longer, freeing up a little more room for back seat passengers. At 3.99m long, it's got fully 20cm over its French cousin. When it first arrived, press and public alike gave the Note a warm reception and since its inception it's been one of the best selling supermini MPVs in the UK, so used stock is available.
What You Get
The interior feels very spacious and that's in no small part down to the fact that the wheelbase of 2.60m is longer than that of cars like the MK5 Volkswagen Golf. This available space can be optimised between luggage and rear passengers with the aid of a sliding rear bench seat as well as the usual folding rear arrangement. The Note's most interesting feature, however, is the split level luggage bay. Most would never know that beneath a flat loading deck there's a 250mm deep second layer that can keep valuables out of the way of prying eyes. Cup holders, bag holding hooks and umbrella stowing points also hint at the Note's attention to detail.
Although the exterior design isn't going to set pulses racing, the Note has an athletic, wheel at each corner stance that gives it a rather more masculine look than the rather mimsy supermini-MPVs that have become the norm. The dashboard isn't going to have designers in black turtle necks swooning but it's a tidy piece of work with even the entry level models offering a level of fit and finish that's rare in this sector. Colour and material choices are far from conventional and the cluster of instruments around the centre console is rapidly becoming a Nissan trademark.
What You Pay
Please fill in the form here for an exact up-to-date information.
What to Look For
Nothing to report here. The Note is a very reliable car and runs on mainly tried and tested mechanicals. Check for parking damage and ensure the car has a full Nissan service history and buy with confidence.
Replacement Parts
(Approx. values for a 2006 Note 1.4) A clutch assembly will be around £195 and front brake pads are around £45; it's around £40 for the rear set. An alternator should be close to £250 and a radiator around £175.
On the Road
The underpinnings of the car are nothing too novel with MacPherson strut suspension up front and a torsion bar at the back. A 'sporting' RX version is on sale in Japan although it's doubtful that enthusiast drivers here will queue up for such a Note, especially when Vauxhall seem to have that sector of the market squared away with their 180bhp Meriva VXR. For the majority of supermini-MPV drivers, however, the Note is a model they'd be ill advised to overlook. The diesel is the one to go for.
The 1.5-litre dCi engine that powers this version of the Note is, as you may well have intimated, a unit shared with Renault. Clio owners will already be familiar with its 86bhp output and Micra owners may well also have a sense of dejà vu. In addition, the co-operation between Nissan and Renault sees the Note running on a lengthened version of the platform that Renault's Modus sits on. This combination of sunk investment and modular versions of existing technologies allows Nissan to turn out new niche models relatively inexpensively and the Note, assembled in Britain at Nissan's Wearside plant, has come to market in a relatively short period of time.
Performance from the 1.5-litre common rail diesel is respectable if not rapid, getting to 60mph in 13 seconds, but of more interest to most customers will be a combined fuel economy of 55.8mpg. Naturally, this will dip if you load your Note up to the gunwales but not by a disastrous amount. What's more, this engine has a beefy 147lb/ft of torque to rely on, which means that it'll pull a loaded vehicle without too much rowing with the gear lever. That's as much as a BMW 320i by the way.
Overall
Go for a clean-looking Note with a full service history from a reputable source and you shouldn't go wrong. For the young family, there's not a whole lot better.