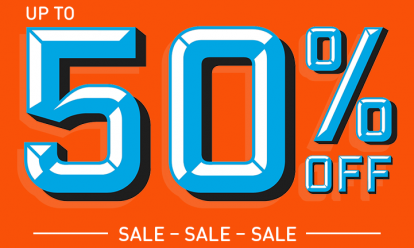 Get covered in our half price Breakdown Cover sale from just £7 a month.* We're the UK's best breakdown provider as voted by Auto Express drivers 2021.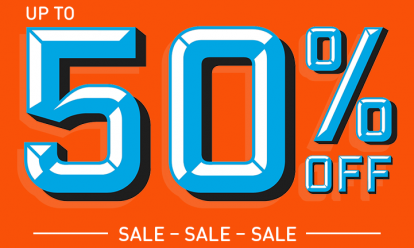 By Andy Enright
Introduction
It's not too often that the British public are blindsided by a car manufacturer but that's exactly what happened when Nissan introduced the Juke in 2010. Here was a model that didn't seem to fit into any particular mould. It was, nominally, supermini sized-inside but was available with a four-wheel drive chassis. Most customers bought front-wheel drive versions but the underpinnings and the practicality benefits weren't why people bought the Juke. They bought it in such big numbers because it looked like nothing else you could buy.
What's often overlooked is that sales didn't start out looking particularly promising but as soon as people started getting used to the alien lander styling, Nissan dealerships really started filling up with interested customers. Here's what to look for when buying a used version.
Models
5dr Compact crossover (1.6 petrol, 1.5 diesel [Visia, Acenta, n-tec, n-tec+, Tekna, Nismo, R, Kuro, Shiro, Ministry of Sound])
History
The Juke first arrived in UK showrooms at the end of September 2010. We'd seen it trailed before at various motor shows, drawing its styling influence from the Qazana show car. Nissan had paved the way for it to a certain extent, with the Qashqai having enjoyed three years of strong sales, developing the market for compact urban crossovers. Built at Nissan's Sunderland plant, the Juke instantly seemed right for its domestic market. It was compact, it handled well and it had a personality all of its own.
At launch, the range consisted of a 1.5 dCi diesel, offered with front-wheel drive and a choice of either a manual or CVT transmission. If you wanted a petrol engine, you either chose a normally-aspirated front wheel drive car, again with the same transmission choice, or a turbocharged 1.6 with either a six speed manual driving the front wheels or a CVT that sent drive to all four tyres. The model line-up followed Nissan's established Visia, Acenta and Tekna lines. Sport and Premium packs were also offered on the Acenta trims.
In late 2010, Nissan offered an upgraded Eibach suspension kit for the Juke, while in late 2011, it unveiled the Juke R, an ultra-short run special based on some of the mechanicals of the mighty GTR. Kuro, Shiro and Ministry of Sound special editions were also offered. At the start of 2013, a Nismo edition was launched, boosting the 1.6-litre DIG-T engine from 190PS to 200PS. In June of that year, the 1.5-litre dCi diesel engine was tweaked slightly to reduce emissions and improve fuel efficiency. The revised Juke was finally shown at the 2014 Geneva Motor Show.
What You Get
It's impossible to mistake the Juke for anything else on the road. For a while, every angle and detail jar, almost as if three designers all submitted proposals and Nissan decided to adopt them all. After a while though, you grow accustomed to its unconventional lines and begin to revel in the fact that here is a really bold and interesting piece of penmanship. It's just as interesting inside. Although sacrifices have clearly been made on materials quality to offer such an eye catching price, there's a heck of a lot of styling going on inside. The motorcycle-style clocks and centre storage bin that apes a bike petrol tanks are brilliantly conceived and Nissan's Dynamic Control interface will appeal to the most exigent button prodder.
Space is reasonably good with decent access to the rear and the elevated driving position means it's simple to just swivel in and out of the driver's seat. What's more, there's a ton of height adjustment so keen drivers can hunker right down in the car while the more timid can sit up high and use the bulbous headlight cowlings to help position themselves when parking. At launch, the range consisted of the usual Visia, Acenta and Tekna trim levels, although Nissan offered Sport Pack and Premium Pack variations on the Acenta theme. The Acenta trim got Bluetooth, MP3 input, cruise control and speed limiter and some handsome 17-inch alloy wheels. It also featured the intriguing Nissan Dynamic Control system. All models featured six airbags and ESP stability control. The Sport Pack features 17-inch Sport alloys, a jazzier seating fabric and centre console cappings as well as rear privacy glass. The Premium Pack has all this as well as a six-speaker Nissan Connect infotainment system and colour reversing cameras.
What You Pay
Please contact us for an exact up-to-date valuation.
What to Look For
The Juke has followed in the footsteps of the Qashqai in offering excellent reliability, which is a testament to the excellence of the Sunderland factory where it's built. The mechanicals are all very tough. Where the Juke does have an Achilles heel is in the durability of its paint finishes, both inside and out. The cabin can look quite secondhand quite quickly, with metallised plastic interior panels getting scratched and hard plastics easily taking scuffs from jewellery or zips, There have been a few niggles about unreliable radios and some have reported dash rattles that are hard to isolate.
Replacement Parts
(approx values for a 2011 Juke Visia 1.6) A clutch assembly will be around £205 and front brake pads are around £45; it's around £40 for the rear set. An alternator should be close to £260 and a radiator around £190.
On the Road
The Juke's elevated stance but diminutive overall length doesn't promise a stellar driving experience but within a few yards, you'll realise that this is a fun thing to hustle about. Yes, the inevitable upshot of making such a tall car handle so tautly are very stiff anti-roll bars, but Nissan's traction control system is adept enough that you're not forever bleeding away power as the car tries to accelerate out of a corner. The manual gearchange is light and rapid and the brakes are excellent, although the electrically-assisted steering always feels artificial, even in Sport mode which adds weight but not feel. It's a very accurate helm though, and confidence inspiring at typical road speeds.
The most popular engine is the 110bhp 1.5-litre dCi diesel and it suits the Juke very well, offering the sort of elastic corner-to-corner torque that makes B-road jaunts effortless. The 117bhp 1.6-litre petrol offers superior low-speed refinement, but is a bit vocal at motorway speeds. The real dark horse is the 189bhp 1.6-litre DIG-T turbo powerplant. This gives the Juke a real turn of pace, making 60mph in just 7.7s on the way to 134mph. Prepare to laugh yourself silly at the looks of bemusement from some hot hatch drivers who find themselves mugged by this Nissan. At the top of the range sits a rare four-wheel drive version of the Juke 1.6 DIG-T fitted with an automatic gearbox.
Overall
Although the shock value of the Juke's styling has now worn off, it still makes a less predictable alternative to a used mid-range family hatch. The diesels are popular but the 1.6-litre DIG-T engine is the pick of the range, offering the sort of performance that can flummox many hot hatches. There's a lot of stock out there, so it's a buyer's market and the ritzier appeal of the updated 2014 model inevitably affects the values of the original first generation models we've been looking at here. As a result, you shouldn't have too much trouble landing yourself a bargain.