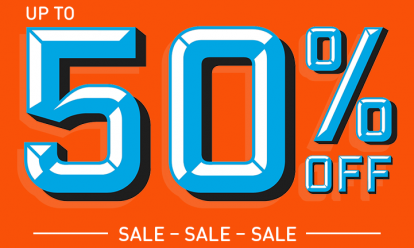 Get covered in our half price Breakdown Cover sale from just £7 a month.* We're the UK's best breakdown provider as voted by Auto Express drivers 2021.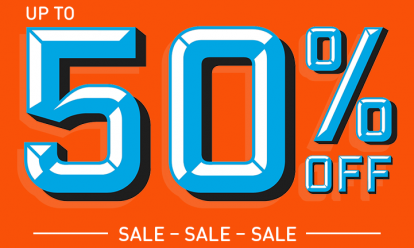 BY JONATHAN CROUCH
Introduction
With the Escort-sized Almera, Nissan set its stall out to attract younger buyers. This was a Sunny for enthusiastic drivers - a Nissan with attitude. That was just as well because the styling was unusual and equipment levels not overly generous. Reliability and brilliant handling compensate; this is a family hatch you could enjoy owning.
Models
Models Covered:
1995-2000: (3 & 5dr hatch 1.4, 1.6, 2.0, 2.0D [Equation, Esteem, GX, Si, SRi, SLX, GTi] / 4dr saloon 1.4, 1.6, 2.0D [GX, SLX])
History
The Almera was introduced in October 1995, replacing the Sunny. It kept all that car's virtues (reliability, ease of ownership) and added one surprising element of its own; driving enjoyment.
This was new to Nissan's family hatchback buyers and they took time to adjust. Rather quirky looks meant that conquest customers were not as numerous as Nissan hoped. Early buyers had a choice of three or five-door 1.4 or 1.6-litre petrol engine hatchbacks in either Equation, GX, Si, SLX or SRi trim levels. There was also a single GX-spec 2.0-litre normally aspirated diesel.
A four-door saloon was added in May 1996 with all three engines and GX or SLX trim. A few months later, the flagship three-door 2.0-litre GTi hot hatch arrived. There were plenty of special editions - Tempo, Groove, Action, Activ, Muzic, LE, Ambition and Invitation - but none are worth more than the entry-level models on which most were based.
A revised Almera was announced in May 1998, but it wasn't much different. There were clear front and rear indicator lenses plus a GTi-style look for all models. Inside, there were slight revisions to the trim and a revised dashboard. The SRi version was dropped.
An all-new Almera was launched in March 2000. Unlike the previous model, which was designed and built in Japan, the new range was developed at Nissan's Technical Centre Europe in Cranfield, Bedfordshire, and built alongside the Micra and Primera at the Tyneside factory together with the new 1.5 and 1.8-litre petrol engines. The new 2.2-litre turbodiesel is sourced from Nissan's Spanish factory. There are three and five-door hatchbacks with E, S, SE, Sport, SE+, Sport+ trim.
In August 2000, a mini-MPV version, dubbed the Almera Tino, was launched, using the hatchback's 1.8 and 2.0-litre petrol engines, plus the 2.2-litre diesel. Trim levels were S, SE, SE2 and SE+. A special edition Activ version of the 1.5 3-door hatch was launched in January 2001.
What You Get
For entry-level models at least, equipment isn't the 1995-2000 Almera's strongest suit. The spartan Equation doesn't even have split-folding rear seats, for example - they're normally a family hatchback must-have.
On the plus side, the Si and the GX do come with central locking, power sunroof, driver's airbag and electric front windows and the Si even has a CD player. SLX buyers get alloy wheels and air conditioning but the car still doesn't feel particularly special.
The five-door's the one you'll struggle to lose in the supermarket car park with its curvy rear 'opera' quarter-light windows. All three body styles feature the same class-leading long wheelbase and the hatchback pair have a distinctive heavy prow over the back window. This, Nissan designers claim, helps stop the sun from burning rear passengers' heads. Really?
To emphasise the daring design work, there was a wacky paint range calculated to enthuse the Europeans at which the car was aimed. Inside, however, familiar battleship grey Japanese plastic reigns though, as usual, everything is ergonomically sound and smartly presented.
Thoughtful details include rear seatbelts to lock a child seat securely in place. There are also courtesy lights on the doors, illuminated ashtrays (wow!) and even a buzzer to tell you you've left the rear foglight on.
The all-new 2000 models are much more imaginatively designed. The 'nostril' grille design is shared with the Micra and Primera and there's an unusual 'surf tail' roof kinked up at the rear to give extra headroom. In the cabin, dashboard items are highly stylised with silver buttons while the bright two-tone colours (plus aluminimum-coloured plastic console trim in the Sport models) are a world apart from the rather dour shades in the older Almeras.
Equipment levels are much higher, too, with air conditioning standard from S level up, and there are numerous clever cabin details such as a retractable takeaway curry and handbag hook in the centre console, briefcase and umbrella holders in the rear seat plus 'secret' storage bins.
What You Pay
Please contact us for an exact up-to-date valuation.
What to Look For
Not much goes wrong - which is fortunate because some parts aren't cheap. It's a case of looking out for worn trim or non-working equipment and weeding out examples which have had a hard life. All Almeras have a three-year/60,000-mile warranty (check for a full service history to keep it valid) and many will still be on sale at Nissan dealers, so you might pay a bit more for peace of mind. The franchise's excellent used car programme (not all dealers participate) should be worth the extra cost, though.
Replacement Parts
(approx. for a 1.6-litre '95 hatchback) As you might expect from Nissan, parts are plentiful - but, in the case of this model, they're not particularly cheap. A clutch assembly is around £135. Front and rear brake pads are around £45 each, a full exhaust about £390, a starter motor about £185 and an alternator around £325. A radiator should be around £120 and a headlamp about £90.
On the Road
On the road, as we've suggested, the Almera is no mean performer, thanks in part to the sophisticated multi-link beam rear suspension borrowed from the executive QX saloon. This, says Nissan, is the 'cake-and-eat-it' system which proves that you can have fast, sporty handling and a comfortable, absorbent ride in one package.
The two mainstream 16-valve petrol powerplants, though not exactly silent, are smooth and eager - as well as being remarkably close in performance. The 67bhp 1.4 gets to 60 in 12.6 seconds on the way to 107 mph, while the 99bhp 1.6 achieves 11 seconds and 112 mph. Both share the same great gearchange - a short-throw five-speeder.
If you want more performance, the 2.0-litre GTi is capable of 130mph. Steer clear of the awful 2.0-litre diesel; it's best for taxi drivers only.
The later line-up launched in March 2000 has three brand-new engines and all are very good. Though the 1.5 sometimes feels a little underpowered, it is very smooth and economical. The 1.8 is the best all-rounder and the direct-injection, turbocharged 2.2-litre diesel is surprisingly lively - and very refined once warmed up. It's a world apart from its lethargic predecessor and worth considering if economy is a priority.
Overall
Japanese reliability with Peugeot driving satisfaction. It's a tempting combination for used car buyers.