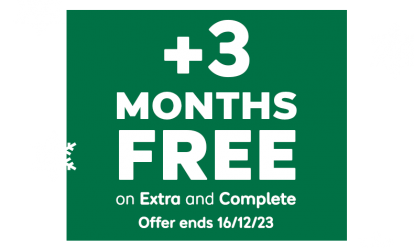 With 12 months of cover, new customers get an extra 3 months for free*.
*Added after 12 months, excludes Basic cover. New customers only. Ends 16/12/23, 7am.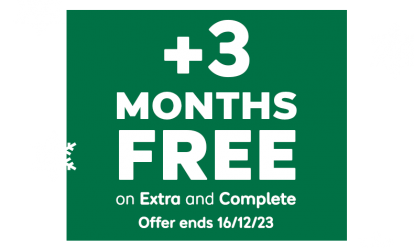 By Jonathan Crouch
Introduction
Looking for the ultimate convertible used car? The second generation Bentley Continental GTC can't be too far from it, a seductive combination of power, style and craftsmanship. Bentley has been making iconic open tourers for over ninety years, some built to achieve success at Le Mans and Brooklands, others to convey their glamorous owners to the resorts of Monte Carlo and Cannes. All have been memorable but in truth, none has been truly sporting in the supercar sense. This second generation GTC aimed to be different. With a choice of 4.0-litre V8 or 6.0-litre twin-turbo W12 engines, this MK2 model possesses a blend of trans-continental pace, dynamic drive and luxurious comfort that very few other vehicles can match.
Models
2dr Convertible (4.0 V8 [V8, V8S] / 6.0 W12 [GT, Speed])
History
Has the market ever been offered a proper four-seat luxury convertible supercar? Before this MK2 Bentley Continental GTC model arrived in 2011, we'd argue not. Not much has changed since. Yes, there are supercar drop-tops with cramped rear seats good for little but designer shopping bags. And, at the other extreme, huge leather-lined four-seater cabrios with lumbering luxury powerplants. But nothing that really combines that Ferrari feeling with space enough to share it en famille. In its original MK1 form launched in 2006, the Bentley Continental GTC arguably got the closest to achieving this, but at heart, it was still more a Grand Tourer than a great sportscar - in first generation form at least. Here though, we're going to look at the MK2 model, an open-topped Bentley that was designed to be more dynamically-orientated, yet managed to combine that with the space and rare refinement of an open-topped Rolls Royce. In prospect then, a very special car indeed.
These are bold claims that you might be tempted to question if you've either owned or admired a Bentley Convertible in the past. After all, this second generation GTC, launched in the Autumn of 2011, doesn't really look very different from what went before. But then, the things this design needed - sharper handling and a lighter, more efficient snarling engine up-front - were never aesthetic. And both were put in place with a car that'll reward the enthusiasts with a powerfully eco-conscious 4.0-litre V8 or can satisfy more laid-back landowners with an uprated version of the continuing 6.0-litre W12 unit. Either way, this for many will be the ultimate expression of convertible motoring. This MK2 GTC sold until the replacement third generation model was launched in the Autumn of 2018.
What You Get
Where the very first Continental GTC was elegant and understated, this second generation version aimed to be more modern and contemporary, re-interpreting a family heritage that goes all the way back to Bentley's 1950s R-Type Continental. Hence the more confident look with its wider track, its extra length and its higher waistline.
At the front, the classic Bentley matrix radiator grille is more upright than that of the MK1, with a black gloss finish, a chrome frame and a red enamel Bentley 'B' badge if it cools a V8 within. The smarter headlight design, with its traditional four-lamp format, has exquisite jewel-like detailing, including eye-catching, LED daylight-running lamps. At the rear, Bentley signature 'floating' LED tail lights extend around the corners of the wings, emphasising the car's width and purposeful stance. Again here, there are subtle differences on the V8 variant, with a dark lower valance and chromed 'figure eight' exhaust pipes.
What hasn't changed is the effort that goes into creating this automotive masterpiece. It took 150 man hours to hand-build this car, that's five times longer than your typical family saloon. The steering wheel alone takes eight man hours to put together. Over 90% of the interior surfaces are covered in soft Nappa leather. Each W12 engine is built by hand and tested by human ear, as the factory engineers have found this to be more accurate than any machine. Suddenly, you begin to see the rationale behind this car's exhorbitant price tag.
More justification is found in the beautiful Karmann-made fabric hood which, together with chassis alterations, adds 175kgs to the standard coupe model's already considerable weight. Although it's not the quickest folding mechanism around at 25 seconds from roof up to roof down, you can operate it at speeds of up to 20mph and its cantilevered operation is seamless, with not one mechanical part visible as it goes through its contortions. With seven bows to preserve stiffness, the hood features a triple-lined fabric construction to ensure the best acoustic and thermal insulation properties.
The outer layer is thicker than that of any convertible, while the middle insulating layer is also a good deal thicker than the entire roof sections of most drop-tops. The inner layer meanwhile, is made from high quality cloth so impressive that inside, you'd think you were in the fixed-top coupe version of this car. Even an interior light is built into the headlining. Of course, that roof has to go somewhere when not in use and sure enough, boot space is reduced to 260-litres, down from the 358-litres you could expect from the MK2 coupe model.
And at the wheel? Well tug open one of the long, heavy doors and you'll find a cabin that's as gloriously appointed as ever. As with the MK1 GTC, you sit quite high in front of a dash styled to echo the wings of the Bentley badge. The chrome-bezelled dials are beautiful and everywhere you look are soft-touch leathers, exquisite wood veneers, cool-touch metals and deep-pile carpets, all individually crafted by skilled artisans at the Bentley factory in Crewe. Traditional touches - the 'organ stop' air vents for example - blend surprising well with more modern features like the much improved hi-tech colour touchscreen infotainment system.
An important change inside made to the MK2 model lay with the revised front seat design, which here no longer carried the seatbelt fixings, hence the need for a belt butler that hands the buckle to you over your shoulder once you're seated behind the wheel. The simpler seats are consequently both slimmer and lighter; most original owners specified them not only with warming and cooling functions but also a neck warming vent for chilly winter mornings.
Their extra thinness made the rear section of this cabin a more inviting place for adults who in this MK2 design have slightly easier access to a back seat that affords an extra 46mm of legroom than the MK1 GTC. Though it still won't be ideal back here for anyone over six foot in height, this is at least, for those of ordinary build, a properly sporting four-seater convertible. Which is a very rare thing indeed.
What You Pay
Please fill in the form here for an exact up-to-date information.
What to Look For
The Continental GTC is an extremely reliable car. Many of the oily bits have racked up millions of miles underneath the skin of Volkswagen's Phaeton with very little complaint and the additional tender loving care that Bentley owners lavish on their cars means that the Continental GT is a solid used buy. Strangely, one of the few 'faults' that has been mentioned is the fact that darker coloured paint finishes can go rather 'swirly' through overpolishing!
Want some more specifics? Well the W12 engine featured in the majority of variants you'll find is a dependable unit, with no cam belts to worry about. That's a good thing, because the engine bay is pretty cramped so the engine has to come out for major work. The turbos tend not to give any problems and the spark plugs are replaced only every four years. Which is just as well because there's quite a lot of dismantling needed to get to them. The ZF six-speed auto used in the W12 is very reliable, and the few problems that have been seen are usually caused by switches and ECU connections. The variable dampers tend not to give trouble, but the front drop links for the anti-roll bar often wear, making a knocking noise. They're about £50 each to replace. The brake discs are big, to cope with the car's weight, but spirited driving can go through the front ones pretty quickly. Worn-out brakes are a good sign of a neglected car.
The tyre-pressure sensors are finished at around five years, after which the built-in battery runs out. New ones are £142 each, and by the time they're fitted, which includes removing and refitting the tyres and balancing the wheels, you could be looking at a bill of up to about £900 plus VAT. Check the car you're looking at an interview the seller to see exactly what has and hasn't been done. It's important to check that everything inside works as it should (especially of course the powered hood), because there are a lot of motors and electronics in there and two batteries to power them: a main one, and a smaller back-up one able to start the car in an emergency. You activate it by turning the key anti-clockwise and holding it there for 5-10sec.
Replacement Parts
(approx based on a 2013 Continental GTC W12 excl. VAT) A Pirelli P Zero Rosso tyre will cost you around £280. A pair of brake pads are about £280 for a front set and brake discs are around £580 for a front pair. An oil filter will be about £20, an air filter will be about £150, spark plugs will set you back about £160 (for a set of 12) and coil packs are priced at around £350 (again for a set of 12).
On the Road
The Continental GT can be credited not only with transforming its brand's bottom line but also in convincing Bentley that it could make properly sporting cars as well as luxury Grand Tourers. More powerful and rewarding Speed and Supersports variations, introduced to GTC buyers in 2009 and 2010, gave the company confidence to push the handling boundaries a little for this second generation version, a car that specified correctly can be more focused than you could ever believe a Bentley to be.
From rest, the experience is much as it's always been, with the familiar sights, smells and sensations as you ease yourself behind the wheel, casting an admiring glance at the handcrafted leather and veneered wood before pushing the exquisitely chromed starter button. Somewhere in front of you, the huge engine bursts into life with a roar that it's worth taking an extra 25 seconds to experience first hand - this the amount of time it'll take to lower the three-layer fabric roof. If the GTC in question is powered by a 500bhp 4.0-litre V8, then there's a purposeful bark to the note, a straining at the leash to be away, unfolding the horizon towards you. If, on the other hand, power is being delivered by the uprated 567bhp W12 cylinder unit, the engine note is deeper, baser, more relaxed. But either way, you're left in little doubt that the drive you're about to make has the potential to be a very rapid one indeed.
Owners with access to an airfield or who happen to have a particularly extravagant driveway on the front of their stately home will marvel in this V8 model as sixty flashes by in five seconds before being able to see 187mph figure register on the speedometer if they're brave enough. Go for twelve cylinders and there's a fractional improvement to 4.5s and 195mph, figures you can further embellish by choosing a variant fitted with the pokier 616bhp version of the 6.0-litre unit that was installed in the top 200mph GT Speed version. Most though, will be happy enough with the V8 variant. Though the engine in question is essentially Audi's (from their S8 super saloon), it's been tweaked for Bentley buyers with an enhanced 660Nm torque figure that isn't much less than the amount generated by the huge W12.
All well and good, but we haven't yet answered the essential question. Did Bentley create here more than merely a wonderfully wafting experience, a satisfying sporting car as well as a grand touring gesture? Yes. This isn't the racecar rival to Ferrari or Porsche it should never be but it is in this form a more credible alternative to something like a Volante Aston Martin if your need is for a very fast convertible that as well as taking you across the Alps, can also take in a lap of the Nurburgring on the way there. The reasons why are down to a whole package of changes made to this MK2 design, the most important of which is a revised 4WD system that sends 60% of the engine's output to the rear wheels and 40% to the front, instead of equal amounts to all four (as in the MK1 model). Add to that a wider track and various suspension refinements and you've a car that feels significantly different in MK2 guise. It's more agile, less nose heavy, easier to place into fast corners. Ultimately, more satisfying all-round.
Especially if you're in a V8 model and you've woken things up with a switch into 'Sport' mode. That delivers quicker shifts you can further prompt via beautifully crafted paddle shifters behind the steering wheel, but such is the more alert response of the improved ZF auto gearbox - both the older 6-speed unit in the W12 and the more modern 8-speeder in the V8 feature lightning quick 200 millisecond changes - that you'll find yourself generally ignoring the paddles after the initial novelty has worn off. Around the twisty stuff, grip is impressive and, thanks to CDC Continuous Damping Control, body roll very well controlled for a car of this size and weight. Don't expect it to change direction like a lighter Ferrari 458 or a McLaren, but against Aston Martins and Maseratis, this Continental is now more than able to hold its own. The steering has been re-tuned for sharper turn-in but we'd still prefer a bit more feel from it.
When it comes to luxury though, this Bentley is unrivalled. It rides beautifully on computer-controlled air suspension that has CDC Continuous Damping Control built in, a system able to react to driving inputs, stiffening the ride when the car is driven more aggressively. Alternatively, you can programme CDC to one of four different settings that range from softly supple to firm but friendly. Select one of the stiffer options and it's surprising just how quickly you can hurl this car around twisting country lanes should the need to do so arise, thanks to a chassis that's far stiffer than that you'll find in most other luxury convertibles. The result is the prevention of the kind of open-top body wobbling you feel in cheaper drop-tops over bumps and true enough, this car feels as solid and planted at all times as the coupe model on which it's based.
Roof-down, there's very little buffeting, even if you don't use the wind deflector, and what there is only becomes noticeable when you're seated in the back at speeds well over the legal limit. And roof-up? Well, no competitor can rival the library quietness that comes with a Continental, further improved in this MK2 model with acoustic glazing, under-floor shields and hidden anti-vibration panels throughout the interior. The engineers say that this Continental is 60% quieter at the driver's ears than the original MK1 version. We can believe that. And as a result, it's a beautiful car to travel in.
Overall
This Continental GTC remains a wonderful achievement. It isn't too taxing to create a supercar capable of lapping racetracks at outlandish speeds but to create something that can do almost the same while cosseting you in an atmosphere akin to an exclusive gentleman's club is a rare feat indeed.
Owning one of these is like having your own private jet - in fact, it's better than that because it's so much more usable and roof-down, you can enjoy the journey so much more. This was always the world's most beautifully engineered luxury open-topped conveyance. With its extra sporting brio, this MK2 GTC is even more desirable.
Is it the proper four-seater supercar convertible we were promised? Specified correctly, you could argue that. What's more important though, is that this remains a gloriously unique way to travel, in every way a true convertible. A Bentley convertible.