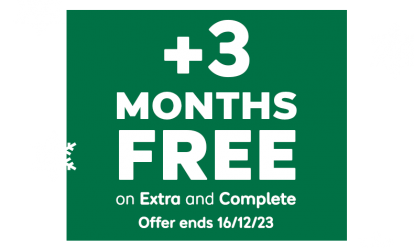 With 12 months of cover, new customers get an extra 3 months for free*.
*Added after 12 months, excludes Basic cover. New customers only. Ends 16/12/23, 7am.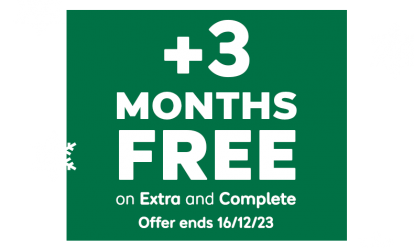 BY ANDY ENRIGHT
Introduction
There aren't too many modern cars which have achieved quite the level of success enjoyed by Mazda's MX-5. Launched in the UK in 1990, it quickly established itself as the benchmark affordable roadster and went on to be listed in the Guinness Book of Records as the world's best selling sports car. In 1998 an extensive revision was visited upon the MX-5 and with tougher rivals entering the fray, the Mazda no longer had it all its own way. A well looked after late shape MX-5 does make a very safe used purchase, however, being both reliable and easy to sell on.
Models
Models Covered:
Second Generation MX-5 - April 1998-to date: (1.6i Convertible/ 1.8i Convertible, 1.8i S, Sport, Limited Editions: California, Phoenix, Arizona, Isola, SE, Sport, 10th Anniversary, Icon, Jasper Conran, Montana, Trilogy)
History
In April 1998, the range was replaced by an all-new second-generation version. The pop-up headlamps were ditched in favour of fixed lights, the engines were made more powerful and the vinyl zip out rear window was upgraded to a proper glass item. Twin airbags were fitted and the S model received a Torsen limited slip differential.
A 10th Anniversary six-speed limited edition model was imported in limited numbers in the summer of 1999 and subsequent special editions included the California and Icon. A revised MX-5 was announced in June 2001 with a slightly cleaner look and a classier interior. Only the most ardent spotters noticed that the front air intake had become a more V-shaped affair, whilst a pair of recessed front fog lamps also helped to lend the frontal aspect a little more venom. The tail lights looked subtly different, and you also got a six speed gearbox on the 1.8i Sport.
The 1.8-litre engine gained an SV-T variable valve timing system that gave it extra smoothness and shove at the top end plus an extra 8bhp - though at the expense of 12% higher fuel consumption. Plus there was, for the first time, an automatic version of the 1.6i.
So as to keep the momentum going, the importers announced a package of specification changes in late 2002. All MX-5s now included a fuel empty light to warn of impending fuel starvation: ludicrously, it wasn't fitted before. There was also now ISOFIX front passenger child seat anchoring. Electric heated mirrors and a power aerial were also now standard, plus there was now the option of a more visually attractive cloth soft top combined with 15" alloy wheels in lieu of a vinyl roof. Go for the top 1.8i Sport variant and you also got a chrome fuel filler cap, that cloth soft top and Bilstein dampers as standard. Oh and the option of satellite navigation. The new MX-5 arrived in 2005 to replace this model.
What You Get
Whether you opt for the 1.6i, the 1.8i, the 1.8i S, its successor the 1.8i Sport or any of the multitude of special edition models that Mazda launched in order to keep the MX-5 in column inches, you'll find much the same formula. Despite the ever increasing equipment list, the MX-5 is, at heart, a very simple car offering traditional roadster motoring without the sacrifices. Two six-footers will easily fit inside and the shallow boot will just about cope with the luggage for a long weekend. The MX-5 is also a very easy car to live with, offering untemperamental reliability and acceptable practicality. The only flaw in Mazda's plan has been an ever increasing retail price, but used buyers can offset much of this with a bit of canny shopping around.
What You Pay
Please fill in the form here for an exact up-to-date information.
What to Look For
Although not as popular as first generation cars, second generation MX-5 grey imports are now beginning to appear in significant numbers. These are cars imported unofficially from Japan and, unless you can read Kanji characters, the service history is hard to determine. Check these cars very carefully for evidence of 'clocking'. You may also need to check whether the car was stolen and exported before handing over any money.
Imports usually have air conditioning as standard and squared-off rear number plate housings (Japanese number plates aren't as wide as ours). Most have automatic transmission, too. You should also find an aftermarket rear fog lamp as, strictly speaking, this is required for a UK MoT. Some imports also have weird and wonderful add-ons such as aftermarket alloy wheels, steering wheels and gear knobs and unusual stereos.
Quite a lot of MX-5s had stainless steel kickplates added to protect the sills from damage. Unfortunately they themselves have caused damage to the paintwork. The plates sit on the sills and lip up and over the seam where the sill meets the floor pan. At the leading edges - both front and rear - the plates touch the paintwork on the sill and this metal-to-metal contact, coupled with movement during usage, has caused bubbling of the paint. This is very localised and is surface not structural. It merely looks a little unsightly. It's worth pointing this out if it's on one you find and agreeing with the dealer to have the plates removed and the area treated and repainted prior to purchase.
Very little goes wrong with the MX-5 - unlike most 'traditional' sports cars. As with any such vehicle, you need to be on the lookout for examples that have been thrashed, or cars with botched bodywork repairs or suspect service history. There are many Mazda MX-5 specialists who will be happy to weed out rogue examples for you. On imports, watch for Japanese-market stereos with a different FM band from anywhere else in the world. You can get these to work in the UK with a converter in the aerial cable but the digital display will show the wrong frequency. Otherwise just check the alloys for kerbing damage, the tyres for wear and the hood for signs of rips, damage or discolouration.
Replacement Parts
(approx based on a 1998 MX-5 1.8i ex Vat) A clutch assembly is around £160 and an exhaust main silencer about £150. Allow a budget of £300 for a catalyst, for an exchange alternator about £225 and for a starter motor about £135.
A door mirror is about £75, windscreens just under £115, tail lamps just over £50 and headlamps about £95.
On the Road
Although the MX-5 has never been about outright straight line speed, those looking for the biggest serving of fun should look at the 1.8i Sport model. This variant's SV-T variable valve timing system gives it extra smoothness and shove at the top end - though if you owned or drove one of the older 1.8-litre models, you might not find the output figures to be too exciting at first glance - 146bhp versus 138bhp for the original model. Take a look closer however, and you'll see that whereas peak power was previously attained at 6,500rpm, you'll now have more torque to work with across the rev range, just where you need it. Mind you, you'll have to rev the thing a bit harder, maximum zing now appearing at 7,000rpm.
Though in the sprint to 60mph, the 1.8i Sport now requires just 8.2 seconds before hitting terminal velocity at 129mph, the MX-5 has never been about pure power. Unfortunately one of the things it has been about (namely affordable motoring) has been dealt something of a blow thanks to SV-T, with average fuel economy falling from 33.2mpg to 29.8mpg. Put in raw terms, that's 6% more power for a trade off of 12% higher fuel consumption. Whilst the economy isn't too clever, the improvements made to the Mazda's cabin in recent years certainly are. White dials brighten things up and you'll appreciate a stereo with buttons that are large enough to operate on the move. The seats are more supportive, the excellent Nardi steering wheel is good to hold and the six-speed 'box once reserved for limited-edition specials is standard issue on the 1.8i Sport.
A whole raft of improvements have been wrought under the skin in recent times, the most noticeable of which is improved body strengthening. The little Mazda will still have a judder over the worst potholes British roads can muster, but the effect is transient and does little to spoil the MX-5's ace card, it's delightfully benign rear-wheel drive handling balance. Forget about powerful BMWs or TVRs, the MX-5 is the best place to learn the subtleties of traditional rear-wheel drive. More road testers and track day maestros having earned their 'sideways spurs' in an MX-5 than anything else.
All models benefit from anti-lock brakes with brakeforce distribution, twin airbags and seatbelt pretensioners, and if the worst should happen, Mazda have increased the MX-5's impact absorption. With more than 580,000 MX-5s having found owners around the world, it's not just range topping 1.8-litre models that are attracting customers. The 1.6-litre model remains popular, being almost as much fun as the bigger-engined variants.
Overall
Although the Mazda MX-5 no longer represents the clear market leader in the way it once did, it's still a worthwhile used buy. Whichever model you choose, it's difficult to put a foot wrong with a UK car.