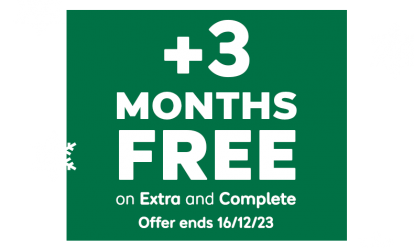 With 12 months of cover, new customers get an extra 3 months for free*.
*Added after 12 months, excludes Basic cover. New customers only. Ends 16/12/23, 7am.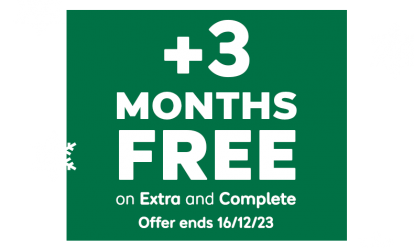 BY ANDY ENRIGHT
Introduction
As Convertible cars become ever more sophisticated and expensive, dazzling with us with their clever folding hard tops and dizzying electronic gadgetry, it's tempting to remember a time when things were a whole lot simpler. A lively engine, a simple ragtop and a frenetic ride really lets you know you were in touch with the elements. If you want a touch of old school Italian charm, Fiat's Punto Cabrio could be just the tonic. With used examples starting very inexpensively it's not as if you're likely to lose your shirt.
Models
Models Covered: Punto 2dr Cabriolet - 1994-1999: (1.2, 1.6 Litre petrol 85 ELX, 90 ELX]
History
The Punto Cabrio debuted in August 1994 in 1.6-litre 90ELX guise. This model was sold until May 1997 when it was discontinued and replaced with the 85 ELX. Although down by 4bhp, the 1.2-litre multi point fuel injection engine was far more efficient than its predecessor. A driver's airbag and seatbelt pretensioners were added with the option of alloy wheels, metallic paint a passenger airbag and air conditioning. This model remained on sale until the Punto was replaced by an all-new model at the end of 1999.
What You Get
FUN - in capital letters. That's what Fiat's Punto Cabrio is about. But what of that styling? You'll still either love it or hate it - no in-betweens. My only observation is that it has always looked far better in the metal than in the photos. Fiat designed the original Punto as a cabriolet right from the outset, so the car is strong enough to negate the need for the unsightly rollover bars that you'll see on soft-top hatchbacks like VW's Golf. Instead, there's a clean line from windscreen pillar to tonneau cover, all of which improves the driver's visibility as well as looking great. Should the worst come to the worst and the car roll over, those windscreen pillars are a lot tougher than they look and will withstand more than twice the car's weight.
What You Pay
Please fill in the form here for an exact up-to-date information.
What to Look For
Check for minor dents and signs of kerbing on the wheel trims. Galvanised panels mean that rust shouldn't be too much of a problem, so any that you do find probably points to accident damage.
Replacement Parts
(approx based on a 1995 90ELX) A clutch assembly will be around £100. An alternator is around £93 and front brake pads should be close to £30. Major and minor services will cost you in the region of £95 and £55 respectively.
On the Road
Puntos drive with a certain brio, as small Italian cars should, but there isn't the eagerness of Latin models past. There's a simple reason for this. Fiat makes no secret about the fact that this is a heavy car - it's safer that way.
Under the bonnet of the 85ELX lies what Fiat claimed to be the most powerful 1.2-litre engine in production - the 16-valve 86bhp 'FIRE' unit. This replaced the original and bigger eight-valve 1.6-litre unit. Thanks to lighter overall weight and increased efficiency, the 1.2-litre unit, though smaller in size, gives the Cabrio even better performance than the original. Rest to sixty comes up in 12.3 seconds and top speed is an impressive 106mph (this is a 1.2-litre car, remember). Handling meanwhile, is still safe and predictable - though a little less roll through the corners would be nice.
With the triple-layer hood up (and raising it is a pretty simple process thanks to the electric motors which take it up and down), wind roar is intrusive only at motorway speeds. With the hood down, however, forget about listening to the stereo (which has useful steering wheel-mounted controls) over about 60mph. Though the front windows are electric, the rear ones are wind-up jobs, which means you'll need to have a back-seat passenger on hand to help you if you want to lower them on the move.
Overall
As long as you're not expecting the last word in modernity, the cheeky Punto Cabrio shouldn't disappoint. The early 85ELX models look to be the pick of the bunch for bargain hunters.