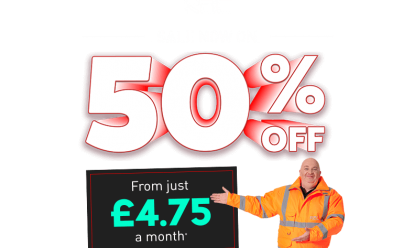 Get covered in our half price Breakdown Cover sale from just £4.75 a month.* We're the UK's best breakdown provider as voted by Auto Express drivers 2021.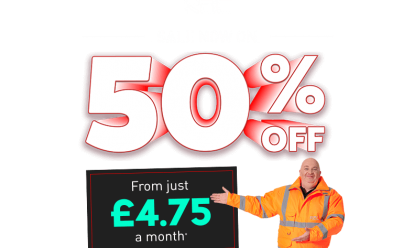 BY ANDY ENRIGHT
Introduction
Rarely has a car undergone quite such an image transformation over the course of one generation as Audi's A4 Cabriolet. Whereas its predecessor was regarded as a rather outdated if elegant cruiser, the post 2001 model is right up with the best as far as four seat convertibles go. With a far stiffer chassis than the old car ever got and better engines to boot, the A4 Cabriolet offers those looking for a genuinely dynamic drive a number of options. The choice of quattro all wheel drive transmission and a quality diesel engine differentiated Audi's offering while ensuring that new cars sold well and used examples command strong residuals. Bargains may be rare but then so are potential lemons.
Models
Models Covered: (1.8T, 2.4, 3.0-litre petrol, 2.5TDi diesel [Cabriolet, Cabriolet Sport /Quattro])
History
Launched in the final days of 2001, the Audi A4 Cabriolet was a massive technical stride ahead of its predecessor. It was also good enough to be considered a model in its own right, sharing not one body panel with the Audi A4 saloon. Customers were initially offered a choice of 2.4-litre or 3.0-litre models in front-wheel drive or Quattro form. As well as a conventional manual gearbox, a CVT (continuously variable transmission) version was also offered. A 1.8T entry level model and a 2.5-litre TDi version were soon added to the range, along with a Multitronic CVT gearbox. Given the success of BMW's M3 Convertible, it was not surprising that an Audi S4 Cabriolet was offered for sale in the UK in Spring 2004. In early 2006, a replacement A4 Cabriolet arrived, spelling the end for this model.
What You Get
In a class full of particularly pretty cars, this one stands out, even against drop-top versions of the BMW 3 Series and Mercedes CLK from the same era. And it costed less than either - which was helpful for the predominantly private band of buyers who tended to fill the order books. New prices were around £3,000 to £5,000 less than BMW and Mercedes alternatives - depending on which model you choose. Heck, it's even better value than the equivalent Saab 9-3 Convertible, a car out of its depth on anything other than a motorway. Mind you, don't go expecting this Audi to be a hot rod in the handling stakes: Ingolstadt says that their TT Roadster (which costs similar money) fulfils that role. BMW leads the class in this respect but owners of the soggy old '91-'00 Cabriolet will be surprised how much better this one is.
Of course, it darn well should be a lot better, given that the previous model was based on a car with a design dating back to 1986. Sure enough, this version is 112% stiffer and, more importantly, tauter than its two main German rivals. As a result, scuttle shake is almost banished and general vibrations of all kinds are virtually impossible to detect. Though the general set-up is soft, roll has been kept in check, enabling you to push on with vigour when the need arises. You'll quickly tire of tyre-smoking antics in this car however, and settle back in the more tranquil mode that suits it better.
Your passengers will thank you for that of course - and in this case, there could easily be three of them. Instead of providing rear seat accommodation good only for kids or lifts down the pub, German coachbuilder Karmann (who also build the Mercedes CLK Cabriolet) worked with Audi to create a true four-seater. They claimed that about the previous A4 Cabriolet of course, but as anyone who had to endure a back seat perch on long journeys will know, they lied.
In this car, thanks to a body that's 207mm longer, 50mm wider and 99mm longer in the wheelbase, the designers delivered. According to the figures, there's 52mm more rear shoulder space and 66mm more rear knee-room. So yes, you and your drinking partners really can go touring. Mind you, don't go carrying too much baggage: though the boot capacity is 26 litres up on the old car, that still only means 246 litres with the roof down (or 315 litres with the top up): enough space for two golf bags in real terms.
On to the beautifully-lined three-layer roof which hides beneath an aluminium-trimmed solid tonneau cover when not in use. Electrically operated of course, it opens or closes in 24 seconds and there are no fiddly manual latches to break your nails on before you can press the button. The whole thing can also be done from the outside of the car by using the remote control keyfob. Unfortunately, the wind deflector (essential if you want to comfortably drive with the roof down at speed) was only offered as an option and, to add insult to injury, it effectively reduces your car to a two-seater. The rear window is a proper heated glass affair and there was an optional hard top, in case you wanted to drive your car day-in, day-out all winter.
What You Pay
Please contact us for an exact up-to-date valuation.
What to Look For
There are no particular problem areas with any of the cabriolets. Audi's extensive corrosion proofing and excellent build quality ensure that all its cars are long-lasting. Check any car for a full service history, of course, and don't forget to make sure the fabric hood is without slash-repairs, is waterproof and fits as it should. The interior may be slightly sun-damaged, especially models with leather trim, so have a good look around the top of the dashboard and seats.
Replacement Parts
(approx based on a 2003 A4 1.8T Cabriolet) A clutch assembly kit will be around £205 and an exhaust system (without catalyst) will be about £250. An alternator should be close to £120 and a radiator around £160. Front brake pads are around £75, rear brake pads will be £50.
On the Road
As with all A4s of this generation, the build quality is brilliant, with every control you touch clicking beautifully into place. You can enjoy it all on the move too, thanks to a supple ride and impressive refinement aided by a slippery 0.30Cd drag factor: this car makes less of a hole in the air with the roof open than the equivalent BMW 3 Series Convertible does with it closed.
Which is just as well, at least from a fuel consumption perspective, given that the car is so heavy: at some 1,580kg in weight, it's 155kg more than the saloon and 150kg more than the old A4 Cab. As a result, you'll struggle to get much more than 20mpg around town in the 3.0-litre. Audi had its excuses ready on this one, as you'd expect. It was all apparently necessary to create that class-leading rigidity, incorporate the electro-hydraulically operated roof and meet the safety standards of the day (there's the usual complement of front and side airbags). There are twin roll bars to carry around for example: these automatically pop up in a blink of an eye behind the rear head restraints should the car be in danger of rolling over.
Whatever the reasons, the result is that, even in top 3.0-litre form, the performance on offer is likely to feel, shall we say, rather relaxed, even if blank paper figures (0-60mph in 7.8s en route to 151mph) suggest otherwise. Remember this if you're thinking about one of the smaller-engined versions. At least the 2.5TDi can average nearly 40mpg.
Overall
When it first appeared on the market, Audi's A4 Cabriolet managed to make everything else look a little old hat. Even now it's still where many used drop top buyers would choose to put their money. Class and quality don't come cheap, however, and you'll need some serious disposable income to get behind the wheel. Once there, you won't need too much convincing that you've made a good choice.