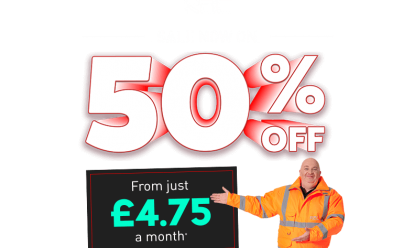 Get covered in our half price Breakdown Cover sale from just £4.75 a month.* We're the UK's best breakdown provider as voted by Auto Express drivers 2021.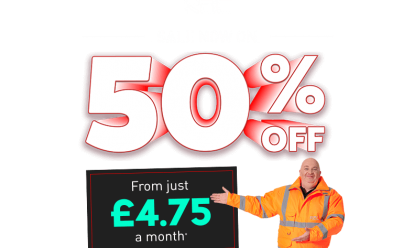 By Jonathan Crouch
Introduction
The improved post-2015 version of Audi's fourth generation A6 Avant is a large, luxurious estate that combines practicality with panache. In this form, it's high-tech, beautifully finished and sophisticated, aiming to offer buyers a little more charisma and driving reward than the original MK4 design could provide. Does it make a good used buy?
Models
5dr Estate (2.0 TDI diesel, 3.0 TDI diesel / 4.0 TFSI petrol) [SE, SE Executive, S6, RS6])
History
Audi may not be too far ahead of its arch-rival BMW in terms of overall sales but in one segment at least, the Ingolstadt maker comprehensively beats its closest rival: that of large, luxurious Executive-class estates. In its lifetime, the fourth generation version of the company's A6 Avant out-sold the rival BMW 5 Series Touring nearly two-to-one and was even further ahead of estate versions of other key segment competitors like Mercedes' E-Class and the Jaguar XF.
Which was impressive, considering that this was never the biggest model in its segment. Still, for many buyers, it offered the most complete all-round proposition in terms of model choice, practicality and technology. It sold until the fifth generation A6 Avant was announced in the Spring of 2018.
What You Get
People don't primary buy large, luxurious estates for their ultimate carriage capacity. If that were the case after all, they'd instead be buying an equally plush and even more practical large MPV. But luggage space is clearly a key consideration, an area where in previous generations, the A6 Avant lagged a little behind its BMW and Mercedes rivals. You can see from the rakish rear screen of this MK4 version that Audi never sought dramatic changes in this respect when it came to this more recent design, but a significant increase in wheelbase was enough at its original launch in 2011 to put the car back on terms in the space race, at least when it came to comparisons with rivals from BMW and Jaguar.
Aesthetic changes made to this facelifted version in 2015 mainly centred around a trademark single frame front grille that became wider, with six crisper corners and eight chromed struts for extra emphasis.
Up front, there's the usual luxurious blend of craftsmanship fused with technology in a cabin that, thanks to some judicious upgrades, feels plusher than a 5 Series BMW's of this era, trendier than that of a comparable Mercedes E-class and better built than an equivalent Jaguar XF's. If you owned the original version of this MK4 model, you might notice the redesigned gear lever and the extra chrome detailing on elements like the air vent thumb wheels. There's quite a glassy, airy feel to the interior, with slim C-pillars and effective rear quarter lights aiding over-the-shoulder visibility.
The wrap-around dash is fashioned in a wide arch that spans the cabin, encircling the slim, low instrument panel. You view it through a leather-trimmed multi-function steering wheel that reveals large black-faced dials featuring clear, classic graphics and red needles. A Head-up display and a 7-inch TFT colour display in the instrument binnacle were optional. Almost everything else you'll need to know is to be found on an improved version of the excellent MMI control interface that marshals the ancillary controls on an electrically retracting colour display screen that glides out from the dash, helping the A6 do a better job than most rivals of keeping the dreaded button clutter to a minimum. It's 6.0-inches in size on base SE models that include Navigation as standard, but ideally you'd want a car whose original owner upgraded to the improved 'MMI Navigation plus' system with its larger 8.0-inch display. This uses a more powerful Tegra 30 graphics processor and includes MMI Touch, which enables the driver to scroll and zoom in lists and maps via touchpad. A pity you have to do it with your left hand. There's also 'Audi connect' functionality that brings tailored Internet-based services and media streaming apps to the car via the LTE high speed data transmission standard for ultra-fast 4G click-through and download functionality.
Other updates that were applied to this improved model included the acoustically-damped front and side windows that account for the impressive standards of refinement. And there was a more effective Deluxe four-zone air conditioning system. Otherwise, things are much as with the original version of this MK4 design, which is no bad thing. The leather-trimmed seats remain superbly supportive, at minimum 10-way adjustable with the optional capability for heating, ventilation and even massage.
When this fourth generation design was originally introduced in 2011, the Ingolstadt designers lengthened its wheelbase by 70mm to improve rear seat accommodation and create a cabin that remains exceptionally light and airy in this improved model. There's ample leg and head room for a couple of six-foot adults to stretch out in comfort and, with the broad centre armrest tucked away, even enough room for a third to sit between without having to breathe in first, though that person will have to straddle a fairly hefty transmission tunnel.
Out back, once you've raised the standard electric tailgate, you'll find 565-litres of space, which you can make best use of by going for a car whose original owner specified the optional Convenience Pack. This includes a reversible mat, tie-down straps and a load area fixing kit which includes a fixing set for the rail system with a telescopic pole and fastening strap for dividing up the luggage area. As standard, there's also a ski hatch for longer items but if you need more space, then flattening the rear bench frees up 1,680-litres.
What You Pay
Please contact us for an exact up-to-date valuation.
What to Look For
This A6 Avant generally has a good reputation for build quality and reliability, but there are a few things you'll need to look out for. We've heard reports that the electronic handbrake can sometimes get stuck. The infotainment screen that should power smoothly out of the dash top on start-up can sometimes get stuck too, so check that. Apparently the lock on the fuel filler cap has a history of sometimes breaking, so check that and make sure it opens properly. On a few 3.0 TDI models, you might notice an engine rattle; faulty chain sensors are the cause, an issue solved when Audi introduced new chain sensors for this engine in 2016. If you're looking at a 2014 or 2015-era A6 3.0 TDI and it has the rattle, then this can apparently be solved by the fitment of these revised chain sensors, something your dealer can arrange: ask if it's been done.
We came across a few reports of the electronic steering needing software updated. And on the few cars you'll come across fitted with air suspension, the wishbones can apparently occasionally creak, especially over speed humps and potholes. This can, it seems, be fixed by installing wishbones borrowed from an Audi RS5; yes, really. Audi's quattro 4x4 system should prove reliable and the engines have all been used extensively in other Audi models so there should be little cause for concern there. Look out for interior scuffs and alloy wheel scrapes. Otherwise, you shouldn't have much to fear, even from a high mileage example.
Replacement Parts
(approx based on a 2015 A6 Avant 2.0 TDI - Ex Vat) An air filter costs in the £14 to £35 bracket and a fuel filter costs in the £16 to £31 bracket. Front brake pads sit in the £24 to £36 bracket for a set but we came across pricier-branded item in the £44 to £131 bracket. Front brake discs sit in the £100 to £152; for a rear pair, you're looking in the £51 to £66 bracket. A brake calliper costs in the £195 to £213 bracket. A Rear shock absorber costs around £87, a timing belt costs in the £18 to £40 bracket. Wiper blades cost in the £17 to £19 bracket.
On the Road
At the wheel of one of these, you'll find yourself wondering just how much more luxurious something larger could really be. Brush your brogues against the throttle pedal and there's a subdued rumble from somewhere up ahead that vanishes almost completely as you power underway.
That power is being directed through the front wheels, which might sound an obvious thing to say - until you stop and reflect on the fact that the A6 Avant is the only significant player in the full-sized Executive Estate segment that isn't rear-driven. Enthusiasts will tell you of the disadvantage that gives the car in comparison to driver-orientated rivals like BMW's 5 Series Touring and Jaguar's XF Sportbrake. But then cars of this sort aren't aimed at enthusiasts but motorway-bound business folk. In any case, Audi counters with two key dynamic attributes its competitors can't match. First, lighter weight - which always helps sharper handling: this car is around 70kgs less bulky than its rivals. And second, the option further up the range of quattro 4WD.
Time to talk engines, which in the mainstream line-up are exclusively diesel-powered for this revised MK4 model. Though Audi did also offer a potent 4.0 TFSI petrol turbo unit, its use was restricted to the top sporting 450PS S6 model and the 560PS RS6. Otherwise, the choice lies between various versions of the familiar 3.0-litre V6 TDI powerplant with or without quattro 4WD. Or the version that you'll most frequently come across, the front-driven 190PS 2.0 TDI, a car capable of a very reasonable turn of speed, 62mph from rest achievable in 8.4s en route to 144mph.
Overall
This, even BMW and Mercedes would reluctantly have to admit, is a beautiful piece of engineering. It always has been. The A6 Avant was, after all, the first cars in its class to offer things like bonded-in flush glazing, a galvanised bodyshell, V6 TDI power, four wheel drive and advanced twin-clutch automatic gearboxes. And in this post-2015 improved smart-suited fourth generation guise, the cleverness continued, an extra dose of visual charisma blended with high technology and premium quality unsurpassed in this sector.
This car's drawbacks, such as they are, shouldn't bother many potential buyers. No it's still not the most spacious large executive estate in its class - but it's large enough for that not to matter. Yes, it's true that the handling isn't especially aimed at driving enthusiasts, though you can go a long way towards sharpening it by tweaking the 'drive select' dynamic handling system or even by choosing a car whose original owner specified the clever Sport differential. This then, is a very complete product. A thorough case, if ever there was one, of vorsprung durch technic.