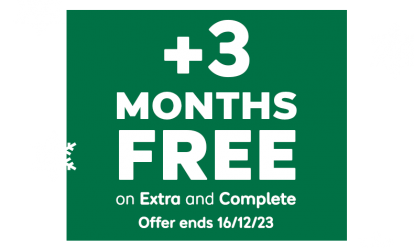 With 12 months of cover, new customers get an extra 3 months for free*.
*Added after 12 months, excludes Basic cover. New customers only. Ends 16/12/23, 7am.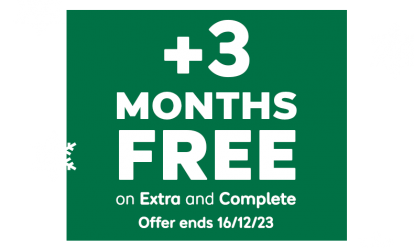 BY JONATHAN CROUCH
Introduction
"So is it really worth paying the extra for an Audi, BMW or Mercedes?" It's a common question for which I've a common answer; "yes - but you won't realise why on a test drive round the block." It's over a longer period of ownership that the real benefits begin to become apparent. And of course on the second-hand market. Which is why, even today, a second-hand Audi 80 still makes firsthand sense.
Models
Models Covered:
Third generation 80 - 1991-1995
1.6 Saloon and Estate [base, SE] / 2.0 Saloon and Estate [base, E, E SE, Sport, Sport SE, 16v] / 2.2 Turbo Estate [S2] / 2.3 5cy Saloon [E] / 2.6 6cy Saloon, Estate [base, SE, quattro] / 2.8 6cy Saloon / 1.9 Turbo diesel Saloon and Estate [TD, TDI, TDI SE]
History
The 80 was the first of the so-called `slippery-shape' Audis, originally launched in 1986 with a smooth, flush shape, quite different from its predecessor. The range was substantially updated for 1992 - and it's these models we concentrate on here.
This was the first mass-produced car to use a fully galvanised steel body, making it completely rust-resistant. So much so that Audi offered all new buyers a 10-year bodywork guarantee. Although that won't be much use to used buyers today, it's a good indication of the faith that Audi have in their product.
When the range was revised at the end of 1991, the up-market Audi 90 (a classier looking 80 with 2.0, 2.2 and 2.3-litre engines) was dropped. Initially, most 1992 80s had 2.0-litre four, 2.3-litre five and 2.8-litre six-cylinder engines and, in plusher versions, the expensive option of 'Quattro' four-wheel drive.
A year later, as the 2.3-litre unit was dropped, a 2.6-litre V6 engine arrived and, more significantly, a 1.9-litre turbo diesel unit. This became very popular. At the same time, an estate line-up arrived, with a range of trim and engine options roughly mirroring the saloon range.
In 1993, improvements were added to both the bottom and the top of the line-up. In January, the storming 2.2-litre turbocharged four-wheel drive S2 Estate made its debut, while in the Autumn, a 100bhp 1.6-litre engine was made available in both bodystyles. The range was replaced by the Audi A4 in March 1995.
What You Get
Many feel that Audi 80s are better built that equivalent BMW 3 series models - and they're probably right. Need we say more?
What You Pay
Please fill in the form here for an exact up-to-date information.
What to Look For
It will be worth paying the extra to buy through an Audi dealer but there will be few models around that are young enough and in good enough condition to warrant a place on a franchised forecourt. You may be lucky enough to find a part exchanged model but otherwise it's the used car lots and the small ads.
Buy with confidence though, the 80 is a reliable car. Just make sure you take the usual precautions when inspecting a vehicle of this age. Don't be unduly put off by big mileages either, the 80 should go well into six figures with ease.
Replacement Parts
(approx based on a 1990 2.0-litre) As you might expect, parts aren't cheap - though they're not as pricey as some might expect. However, they do last. A clutch assembly will be around £117, whilst a full exhaust system will be around £220. An alternator should be close to £120 and a radiator around £100.
A starter motor is about £145 and a replacement headlamp close to £100.
On the Road
If all you want is equipment and power, there is a stack of cheaper alternatives. Before you consider them though, take a moment to look beyond the spec list and consider how you're going to feel about your car in ten weeks or ten months time.
I've often thought that the next time I go to buy a car, I'd choose a filthy wet winter's evening to sample it. Poor driving conditions tend to bring out the best - and the worst - in any vehicle. Smart-suited saloons that feel fine in the dry suddenly find flimsier qualities when the squalls set in, the sun goes down and it's Friday night on the motorway trek home.
Perhaps it's only when you reach journey's end that your choice of car is called into question. That window pillar which occasionally obscured your rear three-quarter vision; the garish instrument lighting that made your eyes ache. The way that you had to continually take your eyes off the road to operate the minor switchgear.
These are the differences between a quality car and a mass-produced one. Yet perceived safety is about more than just minor irritations. It's down to active ingredients like handling, acceleration and braking - the elements which make it possible to avoid an accident in the first place. In all these things, an Audi 80 excels.
Overall
An excellent private buyer's second-hand choice. If you find a good one at the right price, then don't hesitate.