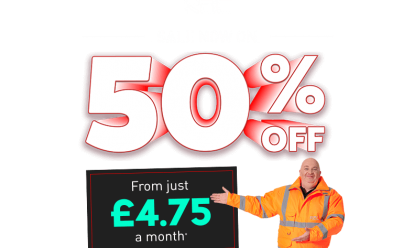 Get covered in our half price Breakdown Cover sale from just £4.75 a month.* We're the UK's best breakdown provider as voted by Auto Express drivers 2021.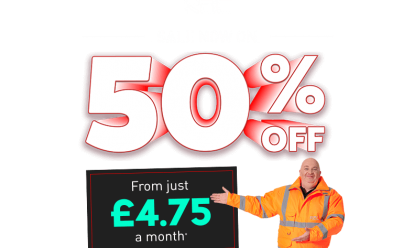 By Jonathan Crouch
Introduction
The first generation version of the Audi S7 Sportback packs a 420PS punch, a seven-speed S tronic transmission, quattro four wheel drive, air suspension and virtually all of the brand's latest performance technology into a practical but exclusively styled five coupe-style silhouette. It sold between 2012 and 2016 and on the used market, is a rare and tempting proposition for the money being asked.
Models
5 door hatch (4.0 TFSI petrol)
History
It wasn't very long ago that a car like this simply wouldn't have been possible. Ferrari-style power stats with five-door family versatility. Vanishingly rare exclusivity and a hand-built interior for less than the cost of some quite ordinary large executive saloons. And, most tellingly, rest to sixty two mph in under five seconds, yet a 30mpg capability. The first generation Audi S7 Sportback looked quite a package at its launch back in 2012.
This variant was launched as a performance flagship for the A7 Sportback range but later had to slot in behind the more potent RS 7 variant which made more headlines. Either way, buyers get a really hot version of the 'five-door coupe' A7 Sportback model line that Ingolstadt created to challenge stylised executive contenders like BMW's 6 Series GranCoupe and the Mercedes CLS-Class. The S7 is 140PS down on the 560PS output of its RS 7 stablemate but when new, it cost around 35% less than that car and uses essentially the same V8 biturbo petrol engine to go almost as fast.
So, with a perfectly adequate 420PS on tap, this S7 makes more sense - as long as you appreciate that any concept of sense and sensibility is somewhat relative when you're talking about a 4.0-litre petrol-powered executive fastback weighing around two tonnes. And in any case, if you really were being sensible and wanted a quick A7 Sportback model, the 3.0 BiTDI quattro diesel version is significantly cheaper, 50% more economical and just half a second slower from rest to 62mph.
But we'll get into that as we go along. Bottom line is that this car delivers much of what you'll find in far more expensive potently powered stylised executive cars from this era like, say, Porsche's Panamera 4S and BMW's 650i GranCoupe - for an awful lot less. The S7 sold until an all-new second generation A7 Sportback range was launched by the brand early in 2018.
What You Get
You'll buy this car because of what it says about its brand and because of what it says about you, with a look that's measured, efficient, sporting and quietly exclusive. The long bonnet, the long wheelbase and the short overhangs create perfect proportions, while the swooping roofline is reasonably successful in giving this five-door model the character of a coupe. Subtle, eye-catching details around the single-frame grille, the front bumper, the side mirrors and the sills set the S7 apart from its humbler MK1 model A7 stablemates.
And there are more to be found as you move further back past the 19-inch wheels with their black callipers and appreciate bespoke touches around the rear bumper, the diffuser and the tailpipes. At motorway speeds, a rear spoiler extends from the rear hatch to improve stability.
The interior is similarly restrained but impressive. Everywhere you look, there's a beautiful blend of craftsmanship and technology. And a discreet reminder of what you've bought, with illuminated door sill trims and displays for the MMI and the driver information systems that highlight the S7 logo on start-up. A red ring adorns the start-stop button, an aluminum clasp the selector lever. The footrest, the pedals and the soft keys of the MMI operating system get a gleaming aluminum-style finish.
There's full leather of course and at the front, multi-way power-adjustable sports seats designed exclusively for this model. The three-spoke S quattro steering wheel has colour-contrasting stitching and a set of aluminium-look shift paddles just behind it. Beyond them, you view a set of bespoke instruments featuring grey dials with white needles.
Rear seat accommodation is equally beautifully trimmed, but the main drawback for family folk with three children will be that on an S7, you don't get the option that was available on ordinary A7 Sportback models of a three-person rear bench. If that's not an issue for you, then you'll find little else to criticise here. This car is, after all, a hefty five metres in length, so you'd expect two adults to be able to stretch out very comfortably here - as indeed they can.
And luggage space? Well, at 535-litres, it's a little more than you'd get in a rival BMW 650i GranCoupe or Porsche Panamera from this era and you can extend this to 1,390-litres by flattening the split-folding rear seats. Not far off, in other words, what you'd get with Audi's S6 Avant estate, yet delivered in what many will feel is a more stylish bodyshape. In other words, you can see this S7's appeal.
What You Pay
Please contact us for an exact up-to-date valuation.
What to Look For
This S7 generally has a good reputation for build quality and reliability, but there are a few things you'll need to look out for. We've heard reports that the electronic handbrake can sometimes get stuck. The infotainment screen that should power smoothly out of the dash top on start-up can sometimes get stuck too, so check that. Apparently the lock on the fuel filler cap has a history of sometimes breaking, so check that and make sure it opens properly. As for the air suspension, well the wishbones can apparently occasionally creak, especially over speed humps and potholes. This can, it seems, be fixed by installing wishbones borrowed from an Audi RS5; yes, really.
We came across a few reports of the electronic steering needing software updated. Audi's quattro 4x4 system should prove reliable and the engines have all been used extensively in other Audi models so there should be little cause for concern there. Look out for interior scuffs and alloy wheel scrapes. Otherwise, you shouldn't have much to fear, even from a high mileage example.
Replacement Parts
(approx based on a 2015 S7 - Ex Vat) An air filter costs in the £14 to £22 bracket. Front brake pads sit in the £45 to £60 bracket for a set but we came across pricier-branded items in the £70 to £131 bracket. You're looking at about £45 for a set of rear pads. Front brake discs sit in the £88 to £140 bracket, but for a pricier brand, you could be looking at as much as £213. For a rear pair of discs, you're looking in the £50 to £78 bracket, with pricier brands starting at around £100 upwards. A front brake calliper costs in the £195 bracket; rears cost in the £215-£293 bracket, depending on brand. A Rear shock absorber costs from around £40, with pricier brands in the £75-£90 bracket. A radiator costs around £150. Wiper blades cost in the £17 to £19 bracket.
On the Road
So what's it like? Well very nice indeed - of course it is. You sit a touch lower than you would in, say, an Audi S6 from this era, and there's a more cosseting, sportier feel than you'd get in a rival BMW 650i GranCoupe or Porsche Panamera from this period. Grasp the lovely three-spoke leather-stitched steering wheel, press the red-ringed start-stop button and the twin-turbo 4.0-litre TFSI V8 burbles into life with a potent rumble as you flex your right foot over the stainless steel-trimmed throttle pedal. You feel special and there's a sense of anticipation for what might lie ahead.
Once out on the open road, the quattro grip hurls you away from rest, regardless of whether the surface beneath you is wet or dry, with all 550Nm of torque available low down in the rev range from just 1,500rpm. So you're very rapidly going very, very fast. Not quite as quickly of course as you would be going in the top 550PS RS 7 model that shares basically the same mechanicals. But fast enough to get within eight tenths of a second of that car's 0-62mph sprint time - 4.7s is all it takes here. And the 420PS that's provided beneath the long bonnet would be quite sufficient to nudge 190mph, were a spoilsport restrictor not to cut in at 155mph.
But then speed you probably expected. Handling subtlety might be something you'd approach this car with a few more doubts about. Previous big-engined S model Audi executive cars haven't had a reputation for being especially engaging to drive. Ingolstadt though, tried a bit harder with this one and though the end result still isn't really Brands Hatch for the board room, it can be rewarding to those who want extraordinarily rapid A to B journey times and really appreciate performance by stealth.
So let's talk about the ingredients for this. A Tiptronic automatic 7-speed gearbox with F1-style gearshift paddles and some of the most sophisticated traction control electronics yet devised; a quattro 4WD layout with a driver-orientated rearward bias; and, for the corners, a self-locking differential with a sport differential on the rear axle. Thanks to this, during hard driving, the lion's share of the power flows to the outside wheel to literally push the car through the bend.
And there's more - much more. This S7 gets air suspension too, a lowered set-up featuring variable damping which can alter the ride height of the body between three levels for what Audi hopes is a 'multi-faceted driving experience'. It's designed to perfectly complement the optional dynamic steering that adapts both its ratio and boost according to speed and uses slight, nearly imperceptible steering corrections to stabilise handling at the cornering limit. It improves the standard rather lifeless set-up but it's still a touch synthetic in its responses.
Drive this car in the intended manner and you'll have selected the most focused of the modes available via the Audi drive select system - 'dynamic'. Or indeed set up your S7 for ultimate performance like a race driver would set up his racecar, via the 'individual' settings. If you're really throwing the thing about, you might want to switch the ESP stability control into its interim 'Sports' setting - which will give you a little more opposite lock leeway before all of the stability and traction controls kick in.
But of course on our traffic-clogged roads, the opportunities for such behaviour are few and far between. Usually, you'll want to settle back and switch the system into 'auto' so it can adapt to your driving circumstances as the software thinks fit. Or perhaps you could click back into one of the more easygoing settings: 'comfort' (for a magic carpet air-suspended ride) or 'efficiency' (where all the vehicle's systems become frugally-minded).
It's when you're driving like this that you suddenly start to appreciate something. That this car is almost eerily quiet. And there's a reason for that. The engine deactivates four of its eight cylinders for extra efficiency on part-throttle at low speeds, at which point the car realises that you want greater refinement. In response, an Active Noise Cancellation system cuts in. Four microphones integrated into the headlining record noise in the cabin, which is then analyzed by a computer. If that computer detects intrusive sound elements, it broadcasts an antiphase sound through the stereo system speakers, which combines with the intrusive noise and largely cancels it out.
But of course, there are times when you do want noise - when you're powering through the gears and want to hear exactly what that twin turbo V8 can do. Audi understands that too, so there's a sound actuator in the exhaust system to emphasise the sonorous sound of this thumping 420PS powerplant under hard throttle.
That only leaves the brakes. Audi offered original owners the expensive option of high performance ceramic discs, offering vastly improved temperature tolerance for the best possible resistance to brake fade and an operating life of up to 186,000 miles in everyday use - four times the lifespan of a steel disc. If the car you're looking at features these, just remember to budget for replacements.
Overall
The MK1 model S7 Sportback is an Audi meriting a measured approach, a sporting car rather than a sports car, its blend of talents making it a mainstream A7 with a bit extra in hand rather than a hard-riding RS-style Audi that's been tuned back a couple of notches. That in itself is no bad thing. You'll enjoy the S7 for its smooth ride, its effortless engine, the astonishing technology and its slick-shifting transmission. In other words, you'll enjoy it very much.
There are obviously more efficient fast executive five-doors available from this period - and sharper ones to drive. But none that for the money, quite share this model's package of power, practicality and panache. And it's one of the modern breed of large executive Audi S model cars that have more about them than simply a big engine up-front, a contender that might even surprise you if in the past, you've limited your options with cars like this to brands like BMW and Porsche. Above all, it's a mature car, one that doesn't have to try too hard, a model that creeps in under the radar. Very desirable, very rare and very, very Audi.