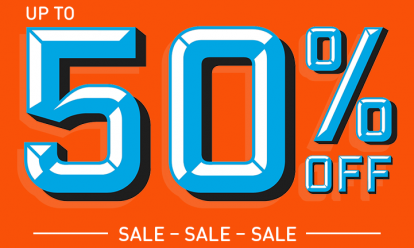 Get covered in our half price Breakdown Cover sale from just £7 a month.* We're the UK's best breakdown provider as voted by Auto Express drivers 2021.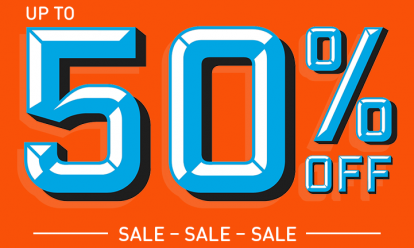 BY JONATHAN CROUCH
Introduction
In the 2012 to 2016 era, the Audi A5 was the market's most complete compact executive coupe, its credentials emphasised by a package of improvements made to the first generation model five years into its production run. Performance statistics, running costs, residual values, practicality - all of these were ruthlessly checked to improve upon standards set by rivals from Mercedes and BMW. It was a clinical approach. And not surprisingly, it produced a car that's very difficult to fault. A very strong used buy.
Models
Three-door coupe (1.8TFSI, 2.0TFSI, 3.2TFSI:2.0, 3.0 TDI diesel [Standard, Sport, S line, S5])
History
Efficiency. It's a very Germanic trait. And of all the Teutonic automotive brands, Audi epitomises it best. Not only in its compact hatches and business-bound saloons which have to be affordable to run, but also in sportier, more impulse-purchase models. For goodness sake, they even made an electric version of their R8 supercar. The improved first generation A5 Coupe we're looking at here didn't raise quite as many eyebrows as that in its production lifetime but it still claimed to be a shockingly efficient way to have an awful lot of driving enjoyment.
This enhanced mildly facelifted version was launched at the end of 2011, four years after this car first hit the UK market. Visually, the changes on offer were slight but under the bonnet, they could hardly have been more far-reaching. All the engines on offer were either completely new or usefully revised, with the result that across the range, running costs were substantially reduced, often despite significant hikes in power. So an A5 makes sense. But that's not usually the over-riding reason for buying a coupe of this kind. Can it reward as much at the wheel as it does on the balance sheet? And is it a better used car bet than obvious arch-rivals, coupe versions of BMW's 3 Series and the Mercedes C-Class? This MK1 model sold until the second generation A5 coupe as launched in the Autumn of 2016.
What You Get
You have to be very familiar indeed with the looks of an A5 Coupe to notice the differences made to this revised post-2012 first generation model. Essentially, the changes made were all about bringing the styling into line with Audi's more up to date design language, which meant a sharper-looking set of wedgy A6-style headlamps that on most UK models were surrounded by the LED strip daytime running lights fitted to S line and top of the range models. There was also a cleaner-looking single-frame front grille, as well as tweaks to the front bumper and the bonnet. The more angular tail lights were re-styled too and used brighter LED technology.
But this is detail stuff. The overall aesthetic look and feel of this car didn't change with the post-2012 alterations, the interesting mixture of straight lines, sweeping curves and convex surfaces gelling into a very good looking shape indeed. It's one that looks even better in the metal, the wavy beltline that runs from the headlights back to the taillights remaining the car's most distinctive feature.
It's a practical shape too, a proper four-seater, with wide doors that make it easy to get in and out of the back. Once installed in the rear, you'll find more room than in equivalent BMW 3 Series and Mercedes C-Class Coupe rivals, though the sloping roofline means that those over six foot will want to bargain for a place upfront. The 455-litre boot is also the biggest in the class, though the boot aperture could be wider. Plus it can be extended to 829-litres by pushing forward the split-folding rear seats.
And behind the wheel? Well, if you're familiar with the original version of this MK1 coupe model, you'll find it as beautifully finished as ever, tailored like a sleek-fitting suit, everything being clear and elegant. With this improved model, there were revised steering wheel designs, beefier column stalks, clearer instrumentation displays, neat chrome detailing, updated buttons, smarter upholstery and classy trim inlays. The optional MMI infotainment system is also easier to use, with fewer buttons and more logical menus (you can even put in a 7-digit postcode into the sat nav). Through it, you can access a whole raft of online options, everything from Google Earth mapping to in-car internet access.
What You Pay
Please contact us for an exact up-to-date valuation.
What to Look For
As a whole, Audi A5 Coupe owners seem to be a pretty satisfied lot, though we did come across a few issues in our survey. Most seemed to relate to electrical problems. A number of owners have experienced issues with the electric window mechanism, so check that. One owner had a problem with the MMI infotainment system failing; another found dashboard rattles - and particular issues with rattly speakers.
As for mechanical stuff, well, we found one owner who reported an oil light issue and a handful who had reported brake grinding issues. Corrosion is simply not an issue with Audis and another reason why resale values are high. Look for a fully stamped up service history and look for uneven tyre wear on the more powerful models.
Replacement Parts
(approx based on a 2013 A5 2.0 TDI) A clutch assembly kit will be around £250 and an exhaust system (without catalyst) will be about £300. An alternator should be close to £150 and a radiator around £170. Front brake pads are around £75, rear brake pads will be around £50.
On the Road
Between 2005 and 2007, Audi's engineers totally revolutionised the way that many experts thought about the driving dynamics of the brand. This was thanks to three key products launched in that period, the R8 supercar, the RS4 super-saloon and perhaps most significantly, this car, the A5 Coupe. This model didn't grab the headlines - but it should have done. This, after all, was the first mainstream design for which the Ingolstadt brand had set out to seriously develop a driver-orientated chassis, an essential ingredient if Audi was really serious about taking on the class-leading BMW Series Coupe.
Already in this respect, this A5 was starting out with a disadvantage. Its front-driven layout would never reward an enthusiast in quite the same way as a rear-driven BMW. But Audi was convinced that it could be made to feel almost as good. To prove the point, the engineers took a completely clean-sheet approach, developing an entirely new MDS platform that saw the engine moved way back from its usual position beyond the line of the front axle to a point behind it. Since the engine is the heaviest part of any car, that change was pretty significant, distributing this Audi's mass more uniformally across both axles. That improved handling response, while the longer wheelbase necessary to facilitate the change enhanced the ride quality.
Of course, whatever you do, you can't change the laws of physics. A BMW 3 Series still feels more responsive if you're out to rival Lewis Hamilton on your favourite backroad. But the differences to this A5 aren't great and the suppler ride you get with this Audi (providing it isn't burdened with huge wheels and stiff suspension) will be preferable for many. You can improve it further by specifying a 'chassis with damper control' set-up, allowing you to match the ride to the road you're on and the mood you're in.
Audi fans will also point out that this car alone in its class offers the option of quattro four-wheel drive, tempting indeed given our wintry climate. Normally, this system distributes the engine's power primarily to the rear but if necessary, can redistribute torque towards the front at lightning speed. Opt for an example fitted with the Sport differential that was optional on top 3.0-litre models and torque can even be distributed from side to side at the rear, firing you from corner to corner.
It's all technology developed to be convincing to potential 3 Series Coupe buyers, though we wouldn't get too carried away with BMW comparisons. In many ways after all, the slightly more relaxed and luxury-orientated Mercedes C-Class Coupe is closer in concept to this car. It was certainly with one eye on this model that Audi tweaked the roadgoing experience in this revised post-2012-era A5. The major change is the introduction of a hi-tech electromechanical power steering system which is supposed to improve feedback, though that's still not this car's strongest suit. Original buyers could improve it by paying extra for 'dynamic steering', but it might be better to simply find an example fitted with Audi's optional 'Drive Select' system which tweaks steering feel along with engine management, auto gearbox response - even the air conditioning - in line with your choice of 'comfort', 'auto', 'dynamic' or even 'efficiency' modes.
Under the bonnet, if you're an enthusiastic driver, less is probably more. With less weight to carry around, lower-order 2WD petrol and diesel models feel more agile and more responsive than their pokier 3.0-litre stablemates and we prefer the 6-speed manual transmission to the auto-only set-up you're limited to on pricier models. In the TFSI petrol line-up, even the entry-level 170PS 1.8-litre variant manages sixty in 7.9s on the way to 143mph. Beyond that, there's the venerable 211PS 2.0-litre unit from the Golf GTI, this offered with two or four wheel drive. For us, a 2.0 TFSI A5 capable of sixty in just 6.9s on the way to 149mph is pretty much the perfect package. The 2.0-litre TDI diesels also offer plenty of performance, with both 163 and 177PS variants capable of reaching sixty in around 8s on the way to around 140mph, the faster of the two offered with the option of quattro 4WD.
If all that's not enough and you really do want an A5 with a bit more straightline poke, then you'll be pleased to know that the higher end petrol range is a lot more competitive in this post-2012-era guise. Previously, buyers had the unappetising choice of an aging 3.2-litre V6 and a heavy, thirsty 4.2-litre V8 in the S5 model. In this revised version though, both units were replaced by 272 and 333PS variants of the quicker, more efficient 3.0 TFSI supercharged unit borrowed from the larger A6 saloon. There's a two-way 3.0-litre choice in the diesel range too, either a 204PS variant with two wheel drive and 8-speed Multitronic auto transmission, or the top 245PS 3.0 TDI quattro model with 7-speed s tronic auto transmission. And this particular car really is very quick indeed, sixty from rest occupying just 5.8s on the way to an artificially limited 155mph maximum.
Overall
The Audi A5 Coupe may not be the sportiest or the most prestigiously-badged compact executive sports coupe you can buy but the sales figures from new suggested that it was the one that most customers in this segment would rather have. That was the case even before the far-reaching changes made to the post-2012-era model we've been looking at here. So were they really needed? Well, Audi's a brand with little time for such questions. The brand is all about constant product evolution - and this improved first generation two-door A5 is a good example of that.
In terms of driving satisfaction, it got surprisingly close to the class-leading rear wheel drive BMW 3 Series Coupe - certainly as close as any front-driven rival was ever likely to get. In every other respect - quality, practicality, value and running costs - this A5 is unequalled in its segment for coupes in this class from this era. Some may find in Audi's ruthless pursuit of excellence a product that can be rather soul-less. But many more will see this car as being everything that a desirable sports coupe should be. Very smart. Very cool. And very Audi.