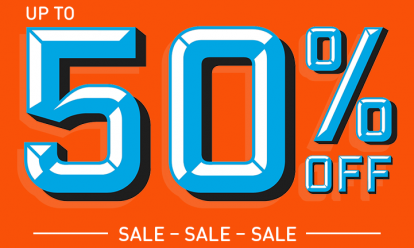 Get covered in our half price Breakdown Cover sale from just £7 a month.* We're the UK's best breakdown provider as voted by Auto Express drivers 2021.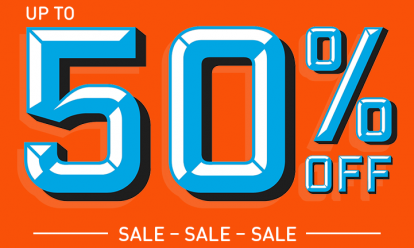 BY ANDY ENRIGHT
Introduction
The C6 marked a stunning return to form from Citroen. The company had slowly been drifting towards convention, their products becoming increasingly similar to sister company Peugeot's. Then this appeared. Sleek, quirky and sporting a shape that could be nothing but Citroen, the C6 was an instant hit, with magazine reviewers at least. The general public were rather more resistant to the idea of a Citroen that could cost almost £40,000 in top specification and sales weren't huge. Nevertheless as a technology showcase and a halo product to lift Citroen's image, the C6 is a winner. Used buyers are now starting to sniff around the C6, attracted by somebody else taking the initial hit of depreciation and a reputation for solid mechanicals.
Models
Models Covered:
(4dr saloon 2.2, 2.7, 3.0 diesel, 3.0 petrol [base, Lignage, Exclusive)
History
The C6's ancestry can be traced back to the 1998 Paris Motor Show, when the C6 Lignage concept was first displayed. Designed by Citroen's Creative Styling Centre, the Lignage at first appeared a flight of fantasy, appearing as it did alongside stolidly practical models such as the Saxo, Xsara and Berlingo. The throwback appeal of the C6 Lignage was more than just symbolic. Between 1928 and 1933, the C6 dominated the category of top-of-the-range vehicles of the period, with more than 60,000 examples sold and many celebrities taking the opportunity to be photographed in one.
Although it's doubtful that today's A-listers will be sending their people to their local Citroen dealer, the C6 does inject a welcome dose of glamour and panache into a market that has been reduced to a shattered husk. Such has been the domination of the German premium marques in the executive saloon market that those mainstream brands that used to do very good business catering to those who either couldn't or wouldn't stump up the premiums to buy German have now largely abandoned the sector. Cars like the Saab 9-5, the Lexus GS and the Volvo S80 just about scrape by, but Vauxhall and Ford appear to have lost interest and Citroen's partner Peugeot can only really claim success for their 607 in their home market.
It all looked a bit drab until the C6 arrived on showroom floors in early 2006. At first, just 2.7-litre diesel and 3.0-litre petrol models were offered but stung by the rather slow sales, Citroen introduced a more affordable 2.2-lite diesel C6 in summer 2007. In mid-2009 Citroen introduced the 3.0-litre V6 HDI diesel engine, a progression from the 2.7-litre V6 HDI with a similar twin-turbo configuration. By this stage the range was down to diesel engines and automatic gearboxes only, the Lignage trim level having been axed.
What You Get
The C6 is a hard car not to admire, if only for its sheer bloody mindedness. Citroen are well aware that this is a car that will sell in its hundreds rather than its thousands and as such, have set out to make it a no-compromises 'proper' Citroen of the old school. That doesn't mean it's old-fashioned. Far from it, the C6 is jam-packed with high-tech features, but rather it's a car of distinction and singularity - a car that a French head of state would see fit to ride in.
Buying one in this country is quite a different proposition. Motoring journalists aren't always to be relied upon to offer reliable financial advice, but anyone choosing this car over the Jaguar S-TYPE, a model that uses much the same engine and which is priced broadly equivalently, needs to know what they're getting themselves into. Residual values aren't going to be strong and that needs to be taken into account when calculating the cost of ownership. That said, you are getting an awful lot of car. To specify a BMW 530d up to this car's level would tack another £10,000 onto the German car's price, which then makes the residuals look a little more realistic.
Three trim levels are offered. The entry-level model didn't get much play but the Lignage and Exclusive models are easier to track down used. Equipment levels are generous right across the range with the entry-level car being fitted with Hydractive suspension, a pedestrian-friendly Active Bonnet, dual zone air-conditioning with soft diffusion, a speed sensitive rear spoiler and laminated side windows. There are also automatic headlamps and wipers, nine airbags, ESP with traction control, Xenon lights, tyre pressure monitoring and an on-board trip computer. That's more equipment than many rivals' flagship models but this C6 also adds cruise control, wheel-mounted stereo controls, electrically adjustable seats and an electric parking brake.
What You Pay
Please contact us for an exact up-to-date valuation.
What to Look For
Insist on a service history. The complex suspension system is pretty reliable, but make sure that it's been checked out because replacement parts for it are pricey. The electronic control systems should all be checked over as diagnostics checks are complicated and dear.
Replacement Parts
(Approx - based on a C6 3.0 - ex Vat) Clutch assemblies are about £205, brake pads around £45 and an alternator around £175. You'll pay around £250 for a headlamp, around £245 for a radiator and around £110 (exchange) for a starter motor.
On the Road
Motive power comes courtesy of a 2.2-litre HDi unit and a choice of two V6 engines, one diesel and the other petrol powered. The V6 diesel is a 2.7-litre HDi unit developing some 208bhp and equipped with a particulate filter to cut emissions. Virtually an identical twin to the excellent powerplant found under the bonnet of Jaguar's S-TYPE 2.7D, this engine is smooth, quick and pleasantly tractable, doing its best work when mated to an automatic gearbox. Citroen's six-speed automatic is particularly good and is fitted to all C6 variants. The sole petrol-engined model features a 215bhp 3.0-litre unit. The entry-level option is the 2.2-litre HDi which like the 2.7-litre option, uses twin turbochargers. There's 173bhp available here but most buyers will choose it for its 43mpg economy. In order to supply the sort of hushed, syrupy ride quality the looks suggest, the C6 features active suspension with variable damping.
Overall
All used cars have their period in the sun and the Citroen C6's has, in all truth, yet to come. Give this car a year or two and it'll start to look very interesting, especially in 2.7-litre HDi guise.