We pick the 10 best bikes new riders should check out.
If you're new to motorcycling, the confusing world of motorcycles may be unfamiliar to you.
RAC Drive is here to help – by picking the best bikes you can ride on a beginner's AM (from 16 years of age), A1 (from 17) and A2 (from age 19) licence.
All are top choices in their sector and will help ease you into the world of motorcycling.
If you're looking for your first bike, you won't go wrong with these 10 machines.
Best bikes for AM licence holders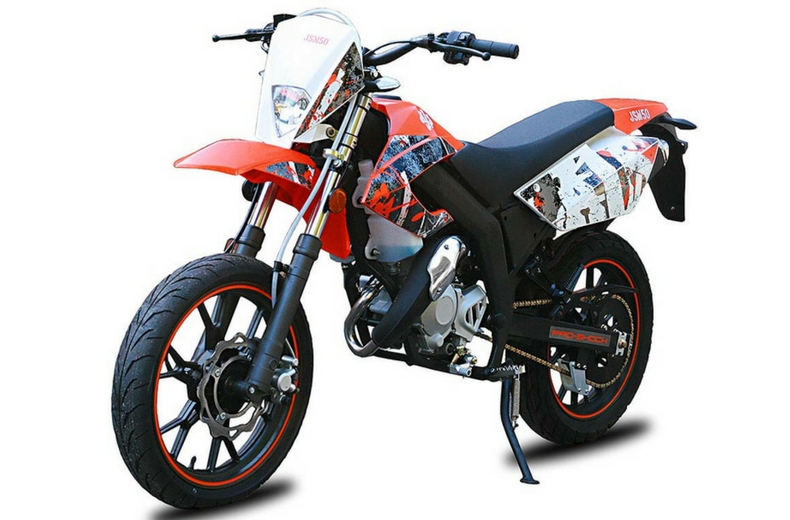 AJS JSM 50
The sporty AJS JSM 50 is a cool scrambler-style motorcycle with an all-terrain look: bringing a bit of Paris-Dakar kudos to the high street. It has a six-speed gearbox, a two-stroke engine with autolube and has storage beneath its locking seat. Like all 50cc bikes for AM licence holders, it's restricted to 31mph.
How much?
Prices from £1,750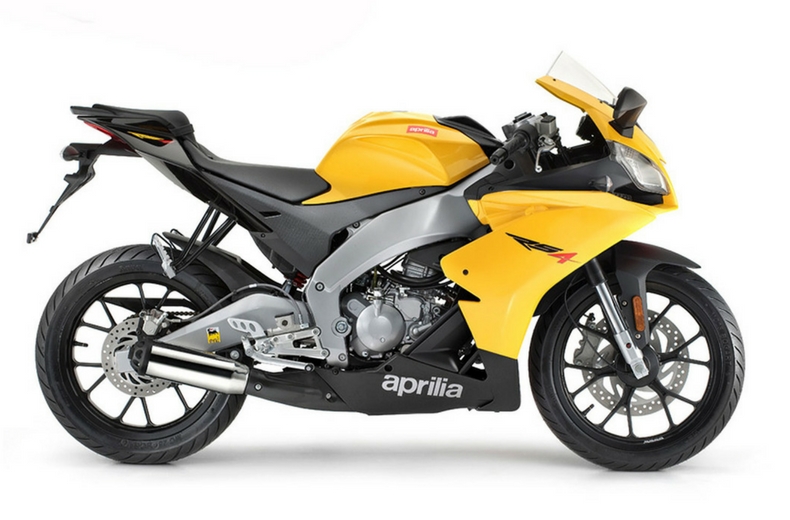 Aprilia RS4 50
The superbike for 16 year olds! The fantastically sporty Aprilia RS4 is like a MotoGP motorcycle for beginners, with a two-stroke engine, six-speed gearbox and race-style rev counter with digital speedo. It comes in black or yellow and there's a full range of accessories, but replicating a racer doesn't come cheap…
How much?
Prices from £3,371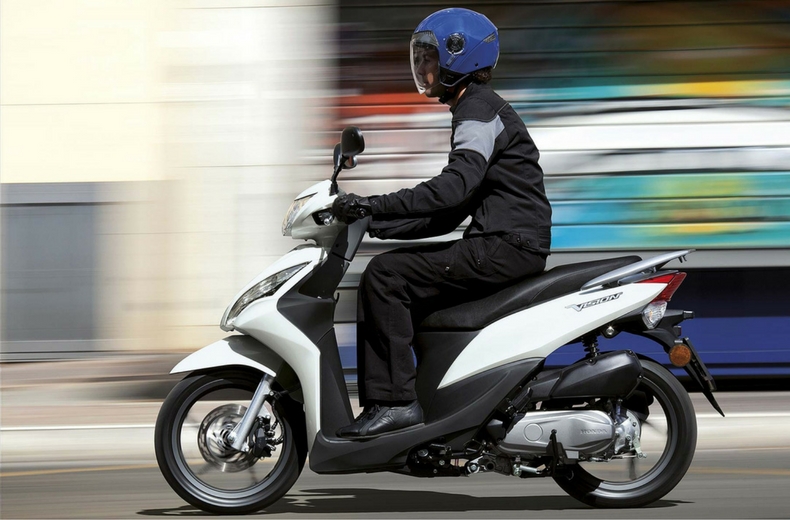 Honda Vision 50
If a motorcycle is a step too far, try a scooter. They are easy to step on and off, offer twist-and-go riding and are very economical: the popular Honda Vision will do 147 miles per gallon and filling its 5.5-litre fuel tank costs just £6. The four-stroke engine is smooth and refined, and Honda offers a choice of four colours.
How much?
Prices from £1,999
From mopeds to super sport bikes, you can trust your pride and joy with the motoring experts. Get cover online today.
Best motorbikes for A1 licence holders

Honda CBF125
One of Britain's most popular 125cc motorcycles, the Honda CBF125 is a well-proven machine that is trusted and well-liked by riders. It's ultra-reliable, long-lasting and perfect for learners: those who want more can step up to the race-style Honda CBR125R, compete with authentic MotoGP graphics.
How much?
Prices from £2,699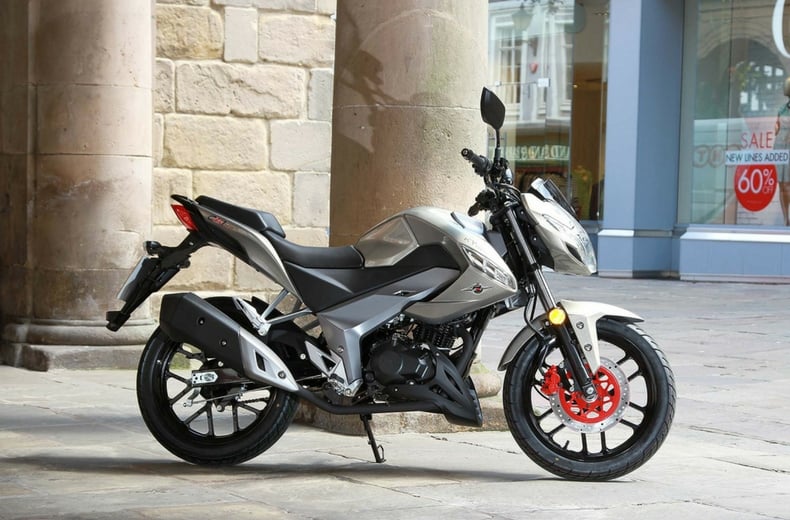 Kymco CK1 125
The bargain-priced Kymco CK1 is built in Taiwan and has a punchy single-cylinder four-stroke engine. It performs well, with a top speed of more than 60mph, and is well equipped: beginners will appreciate the gear indicator on the dashboard. A two-year warranty offers added reassurance.
How much?
Prices from £1,999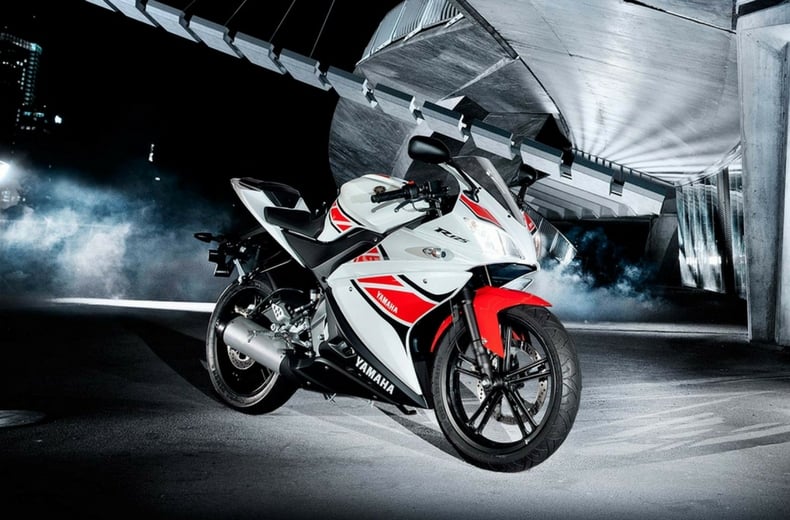 Yamaha YZF-R125
The great-looking Yamaha YZF-R 125 is a superbike-style machine for A1 licence holders. At first glance, it looks like a bigger Yamaha R6 and the bodywork owes its style to the World Championship winner. The engine is high-tech, suspension is expensively finished and it even has ABS as standard, although the prices do reflect all this.
How much?
Prices from £4,399
Best motorbikes for A2 licence holders

BMW F800 GS
The big BMW GS range is one of Britain's most popular motorcycle lines, and the F800 GS can be restricted to 47hp so A2 licence holders can ride it from 19 years of age. Once riders obtain their full motorcycle licence, they can derestrict the four-stroke two-cylinder engine to 85hp, giving them a great all-round enduro-style sports tourer.
How much?
Prices from £8,850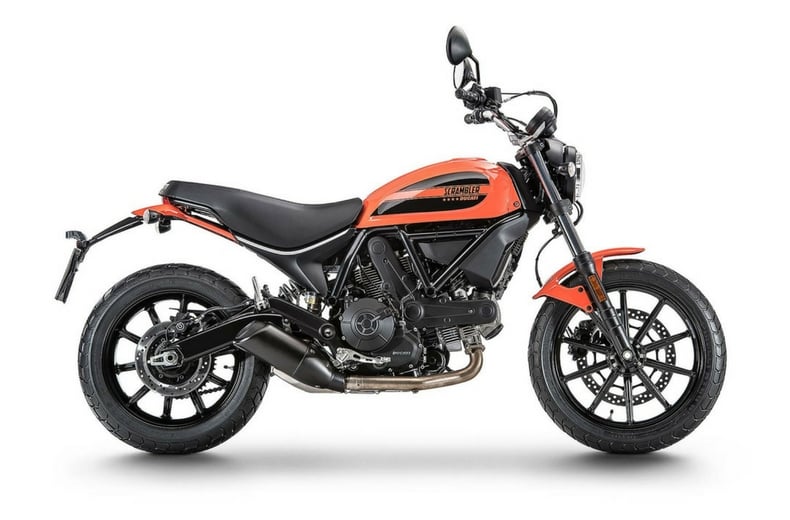 Ducati Scrambler Sixty2
The cool Ducati Scrambler Sixty2 is a 1960s throwback – the name references 1962, the year its original Scrambler was launched. It has a 400cc V-twin engine producing 41hp so is A2-compliant without restriction. The low seat height and friendly handling are ideal for new riders and the Ducati brand is extremely desirable.
How much?
Prices from £6,450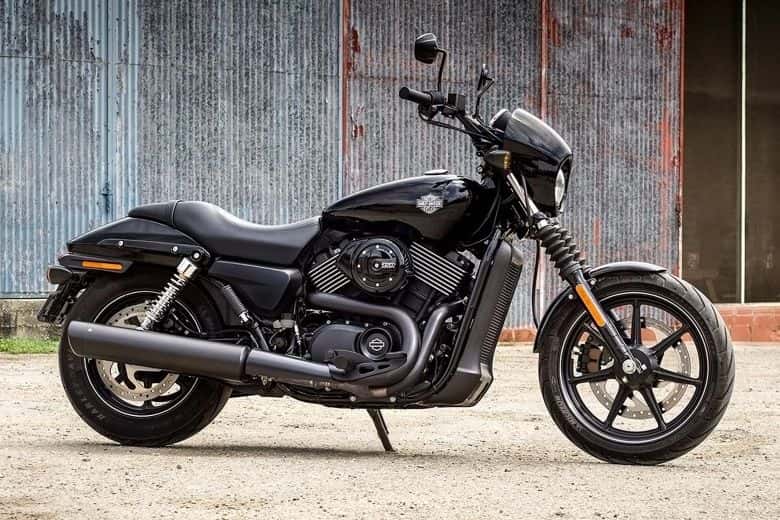 Harley-Davidson Street 750
A Harley-Davidson can be ridden on an A2 licence? Yes, really! The Street 750 is a new type of Harley with user-friendly handling and a new type of water-cooled V-twin engine. It still sounds like no other bike and looks like nothing else but a Harley, either. But it doesn't cost a fortune – the sheer affordability (and finance deals) on the Street 750 will surprise you.
How much?
Prices from £5,795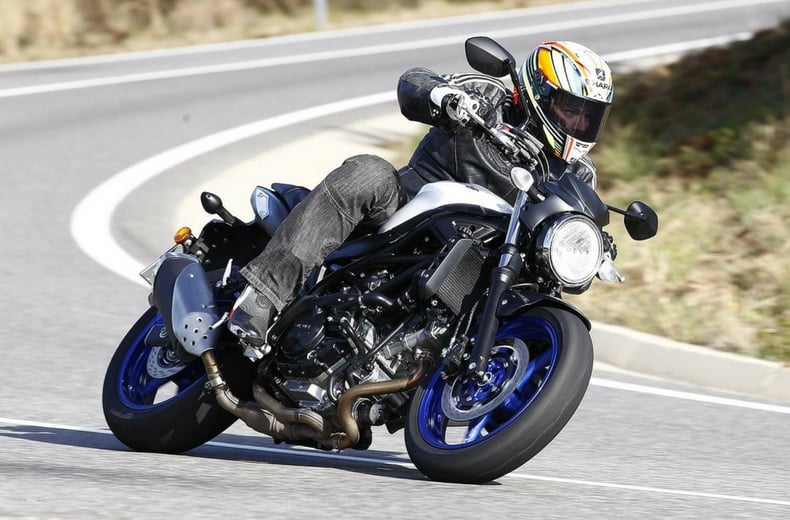 Suzuki SV650
The well-liked Suzuki SV650 is one of the most trusted beginners' big bikes. It has an enviable heritage and the latest-generation model builds upon this by blending the new-rider-friendly setup with contemporary styling. The V-twin engine is packed with technology and, importantly, it also sounds great.
How much?
Prices from £5,599