Is your car's air conditioning not working as is should? If your vehicle's air-con is faulty or stops working then it may require a regas.
The air con in your car plays an important role, keeping you cool in the summer and improving the air quality inside your vehicle. Most of us expect our air conditioning to work without a second thought, but when warm air comes out of the vents on one of the few scorching days of British summer, it's a nightmare.
Fortunately, it's not an expensive or difficult job to keep your air-con working. Read our definitive guide to air-con regassing to find out the process involved, whether you can do it yourself, and everything else you need to know.
What is regassing?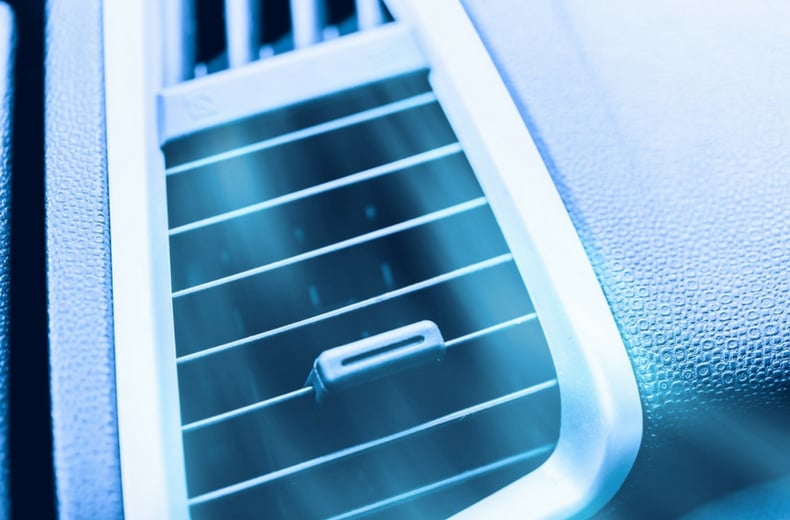 Air-con regassing is the process of removing the old refrigerant gas from your air conditioning system and replacing it with new refrigerant, so your air con can run cold again.
It should be the first thing you explore if your air-con system isn't blowing as cold as it should. The process should take a specialist no longer than an hour to do.
There could be other reasons why your air-con isn't blowing cold anymore, but a reputable mechanic will be able to advise if the issue is the result of anything other than the need for regassing.
For example, it's possible your system may have a leak - for more information read our air-con myths article.
Can I regas my air-con system myself?
You can buy air-con regas kits if you'd like to attempt the job yourself, but we wouldn't advise it.
They're almost as expensive as paying a specialist to do the job and if anything goes wrong, you may be left with a very expensive repair bill.
Specialists will also have a better idea of how to check for leaks and other problems with the air-con system, and there are safety factors to be considered, too. If the refrigerant gas comes into contact with your skin or eyes, it could cause painful freeze burns.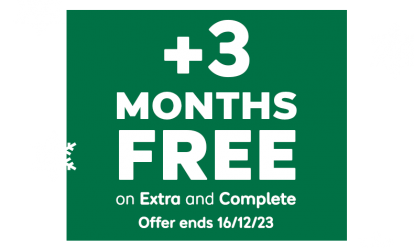 With 12 months of cover, new customers get an extra 3 months for free*.
*Added after 12 months, excludes Basic cover. New customers only. Ends 16/12/23, 7am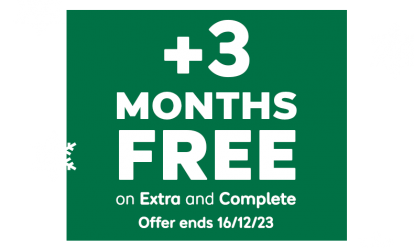 How do you know when your air-con needs regassing?
The first sign that your air-con needs regassing is that the air being blown from the vents is not as cool as it used to be, or it doesn't feel any different when the AC is switched off.
If you can't remember the last time the system was regassed, it's probably worth doing. Alternatively, many specialists are happy to perform a free check.
How much does an air-con regas cost?
Getting your air con regassed should cost somewhere around £50 to £200 depending on your system and where you get it done.
How often should you get your air-con regassed? When should it be serviced?
Most manufacturers recommend you service your car's air-con every two years or so, but many people wait until it's not blowing cold air.
This is unlikely to cause any harm, but bear in mind that poorly-functioning air-con will make it more difficult to demist windows in winter and could work the engine harder, thus using more fuel, so it's not worth putting off a system check.
Is a regas part of a service?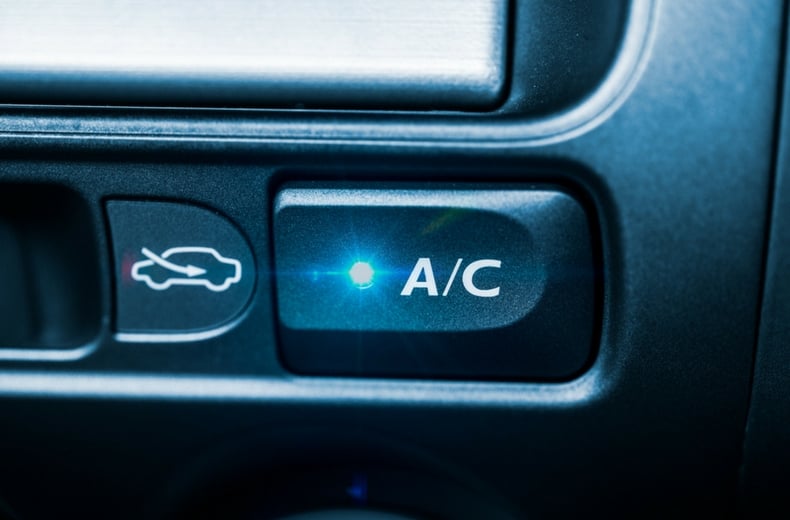 While servicing your car regularly is important for keeping it in reliable and roadworthy condition, services rarely cover the air-con system. Any garage should be able to perform a regas, though, with many companies charging in the region of £50.
Some firms offer discounts over winter or approaching summer, so keep an eye open to save money on your air-con regas.
When your car's air-con is given a service, the technician should check the system's lubricant level and replace the old refrigerant gas with new gas up to the required level.
They should also perform a vacuum test to check for any cracks or leaks that could prevent your air-con working in the future.
What happens if I don't regas my air-con system?
If you don't regas the air-con system, it will gradually become less efficient, making the car uncomfortable in hot weather, and take longer to demist the windows in winter.
Not regassing your air-con system will be bad for it in the long run, too, with pipes likely to crack and parts likely to seize up if it isn't used.
What else do I need to consider about my car's air-con, and how do I maintain it?
As well as getting the system re-gassed, the best way to keep your air-con in top form is to use it all year round.
Change the cabin filter regularly, and consider an anti-bacterial clean if you notice musty smells coming from the vents.
If your MOT is due or if you'd like to book your vehicle in for a full car service, you can book online with your local RAC Approved Garage today.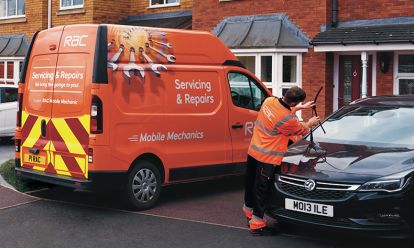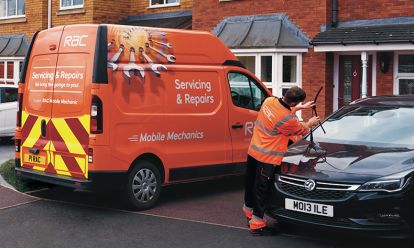 Air con re-gassing - FAQ
Why is the air conditioner not blowing cold air in my car?

If your air con is now longer blowing cold air, there are several reasons you should be aware of. The most common include an issue with the radiator, a clogged or damaged filter system, cooling fan problem, or that you need to recharge your air conditioning within the vehicle.

How much does it cost to fix an air conditioner in a car fan?

According to the RAC, the cost to fix an air conditioning fan or unit can range from £50 to £300. However, this can range depending on the make,model and year of the vehicle. This will unlikely include re-gassing of the system.

What are common problems with car air conditioners?

When it comes to the most common problems with air conditioning in a vehicle, these are the most common issues.

You may see your system leaking or producing a foul smell where mould has built up; or have a blocked condenser.unit; or faulty electrics; or a broken compressor.