Business breakdown cover for electric and hybrid vehicles
Is your car or van electric? We're number 1 for electric vehicle breakdown cover* as we do more than anyone else to keep you on the road. With the RAC, breakdown cover for your EV is included as standard so there's no need to pay extra – we cover electric, hybrid and plug-in hybrid vehicles, as well as petrol and diesel vehicles. We're already working with UK businesses such as Royal Mail, and British Gas to keep their electric cars and vans moving.
Rapid recovery
Need a tow? Electric vehicles usually have to wait for a recovery truck as towing can damage them. Our high-tech vans can lift all four wheels off the ground, saving you time and protecting your vehicle.
Expert mechanics
RAC mechanics are trained in electric, so they know your electric car or van inside out. You'll be in safe hands with our experts.
EV boost
Battery run out? Banish range anxiety with our cover. Only the RAC can give you a 10-mile boost with our EV Boost mobile charger fitted to our patrol vans, no need to tow you to the nearest charge point.
Get in touch
Prefer to speak to one of our team? No problem, enquire below or give us a call on 0330 159 0975
Get a quote
Build your cover now to get a quote in minutes.
For our most up to date pricing, click get a quote below to build your cover.
Why choose the RAC
Experts in electric
RAC do more than any other breakdown provider to keep you and your EV on the road. ELCVs are increasing in popularity – so if you're thinking of switching, now's a great time to check that your Business Breakdown cover is ready for electric.
Need a boost?
RAC local patrols are all expert mechanics, and only our vans are equipped with an EV Boost charger to get you going if you run out of charge. If you need a tow, other providers will normally make you wait for a tow truck – but not us. Our high tech vans are designed to be able to tow EVs, to get you and your business back on the road quickly.
Breakdown you can trust
We're already working with a number of UK businesses such as Royal Mail, and British Gas to keep electric cars and vans moving. So if your business is thinking electric, think RAC.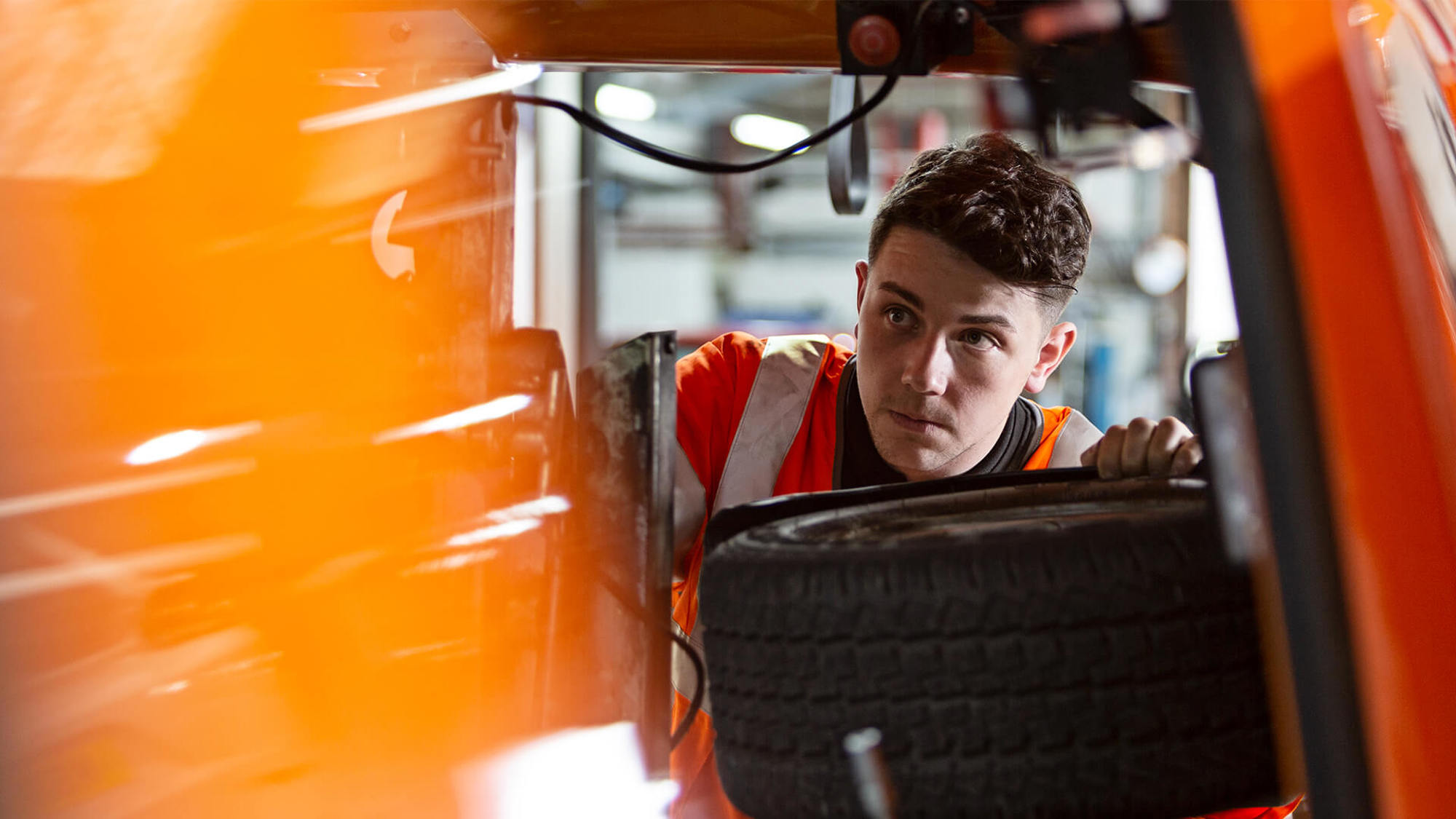 EV Buying Guides
Electric car sales in the UK have risen dramatically in recent years, but for many drivers the question remains: is an electric car right for me and what should I consider?
Frequently Asked Questions
No. RAC Business Breakdown covers business vehicles whether they are petrol, diesel, electric, hybrid or plug-in hybrid vehicles.
All our patrols are fully trained to rescue electric vehicles. And we can also check and repair other faults as standard.
Yes. If your battery goes flat, we can send one of our vans to give you a 10-mile boost with our handy mobile charger. It's worth keeping in mind that other providers won't be able to recharge you on the spot – they'll just tow you to the nearest charging station instead.
For any other faults, we'll always aim to fix those at the roadside too. For example, if it's a flat tyre, we can usually sort it out on the spot. If we can't fix you on the spot, we can tow you to a garage or somewhere else instead.
Yes. As well as electric cars, RAC Business Breakdown cover can service electric vans too. Our patrol vans can charge any EV battery for a 10 mile boost.
We already provide breakdown cover for a number of UK business with electric vans, including Royal Mail and British Gas.
RAC don't just cover EVs for businesses, we cover all EVs. So, if your EV isn't a business vehicle, check out out breakdown cover options here.