Driving advice for every country in Europe
Find up-to-date driving laws and advice for any country in Europe before you visit, including any accessories you may need to purchase. Don't forget the RAC provides European breakdown cover while you're driving in Europe.
Driving in Turkey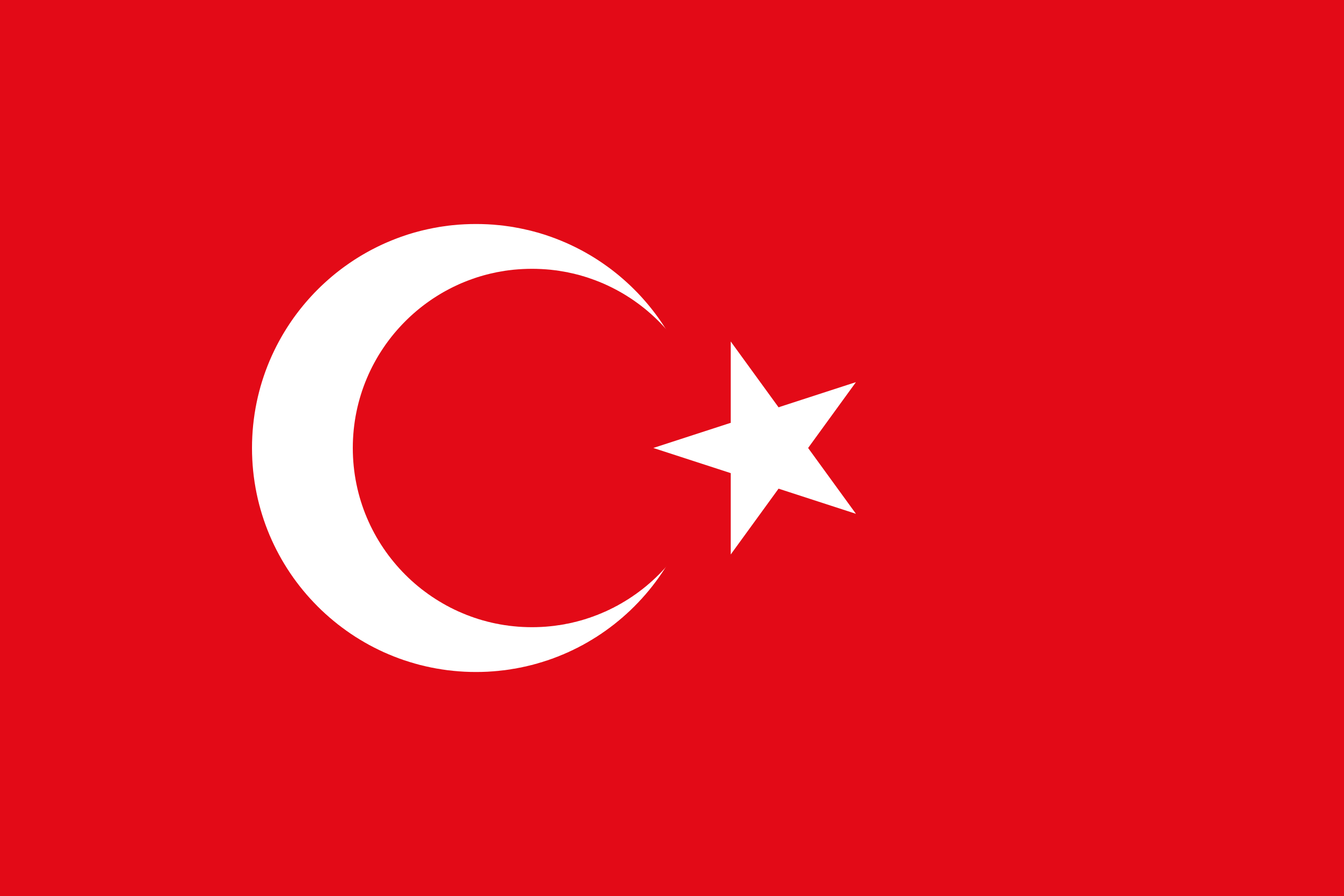 Population: 82.m
Area: 779,452 square kilometres
Currency: Turkish Lira (TRY/TL)
Coronavirus update
Please be aware that driving in Europe may be restricted at the moment.
Check the Foreign travel advice section of the GOV.UK website for up to date advice on all European countries.
Located at the crossroads of Europe and Asia, Turkey is a country brimming with cultural offerings, from bustling bazaars and steaming spas, to sun-baked beach resorts and rugged mountains.
Driving in Turkey is a great way to experience this rich diversity, but it's very different from driving in the UK. If you're planning a trip, it's essential you know about these differences ahead of time.
To make your visit as safe and effortless as possible, we've put together a guide to everything you need to know before you go, from required documents to rules of the road.
Driving a rented vehicle? Jump to the advice for driving a hire car in Turkey section.
In Turkey, RAC European Breakdown Cover (Basic and Comprehensive) provides a wide range of benefits should you break down to ensure you stay safe.
To supplement this, RAC also offers travel insurance. Cover will include medical expenses, baggage, personal money and belongings, among many other benefits.
Advice for driving in Turkey
In an emergency
112 - Here's a really important bit of knowledge; you can dial 112 from anywhere in Europe and an operator will connect you to an emergency service in the country you're visiting.
Operators can answer your call in their native language, English or French.
Driving licence laws in Turkey
Visitors must be aged 18 or over and hold a full, valid driving licence to legally drive in Turkey. Riders of mopeds must be at least 17, while motorcyclists must be aged 18 or over.
Driving licences issued in EU and EEA countries are accepted. International driving permits are recognised but not required unless you're staying for more than three months.
Get covered from just £7 this winter. Plus, get a full refund if Covid-19 restrictions prevent travel.†
Things to take when driving in Turkey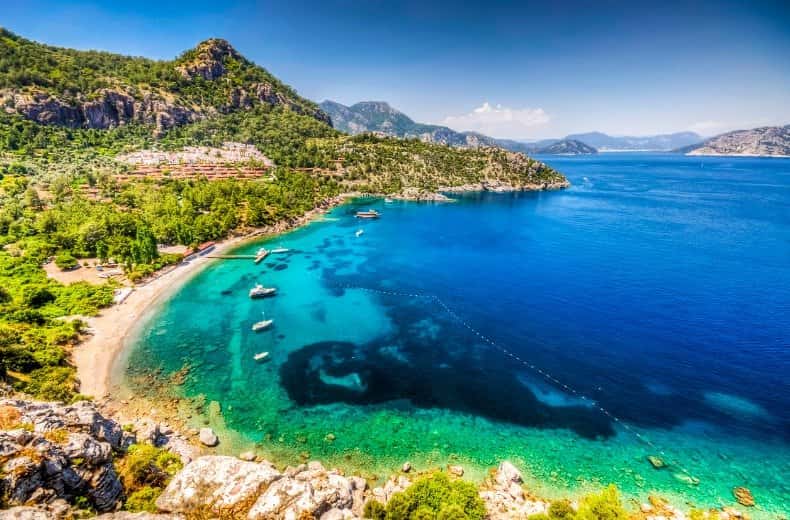 Documents for driving in Turkey
In order to stay on the right side of the law, the following documents should always be carried:
Full, valid UK driving licence
Proof of ID (passport)
Motor insurance certificate
V5 registration document
Do I need a GB sticker when driving in Turkey?
Yes, you will need a GB sticker on your car to drive in Turkey, even if your vehicle is equipped with EU plates (number-plates that show a circle of 12 stars on a blue background) as Turkey is located outside the EU.
Driving in Turkey packing checklist
In addition to essential documents, motorists are also required to carry the following items:
Two warning triangles inside the car in case you break down
Headlamp converters (stickers you put on your headlights when you're driving on the right, so your lights don't dazzle motorists coming the other way)
First-aid kit
Fire extinguisher
An 'A' category standard motorbike licence to hire motorcycles over 50cc - if you have an 'A1' category light motorcycle licence you can only hire bikes below 50cc. You must also wear a crash helmet when riding
Green Card valid for both European and Asian parts of Turkey (this serves as a back-up to your insurance documents and shows you've got the minimum legal level of cover. To find out more, contact your insurance company)
Rules of the road in Turkey
Overtaking and passing
In Turkey, motorists drive on the right and overtake on the left.
According to the Turkish Highway Code, overtaking is forbidden:
Whenever there is a road sign prohibiting it
When the vehicle to be overtaken is already overtaking another vehicle
At intersections, level crossings, bends, on bridges and in tunnels
Care must be taken when overtaking and the horn can be used outside built-up areas if necessary.
Who has priority?
Except where otherwise indicated, priority at intersections must be given to:
Vehicles coming from the right (but drivers of non-motorised vehicles or vehicles drawn by animals must yield right of way to motor vehicles)
Vehicles travelling on a main road
Vehicles already on a roundabout
Warning of approach
You shouldn't use your horn unless it's absolutely necessary. In certain towns, road signs indicate that the use of the horn is prohibited from 22:00 to sunrise.
Towing in Turkey
If you're towing a caravan or trailer, you can't drink any alcohol before getting behind the wheel as the legal limit is 0%.
Seat belt law in Turkey
If seat belts are fitted to your car, they must be worn by the driver and passengers in both the front and rear seats.
The fine for failing to wear a seat belt is set at 108 TL (£10*), reduced to 81 TL (£7.32*) if you pay within 15 days.
Traffic lights
The international three-colour traffic light system is used in Turkey.
In large towns, there are traffic lights at important intersections.
Turkish speed limits
Turkey uses the metric system for all road signs, meaning speed limits and other road signs including distance are indicated using kilometres and metres.
| | |
| --- | --- |
| In built-up areas | 50km/h |
| Outside built-up areas | 90km/h |
| Motorways | 120km/h |
Special speed restrictions apply to certain classes of vehicle, including coaches and vehicles with trailers, so check before travel.
Speeding fines in Turkey
Speeding fines in Turkey depend on how much you're caught exceeding the speed limit by.
The penalty is 235 TL (£21*) for exceeding the limit by up to 30%, or 488 TL (£44*) if you're found to be more than 30% over the limit.
Speed camera detectors
If you have a GPS navigation system that shows you where any fixed speed cameras are, you must deactivate this function. It's illegal to carry or use any radar detection equipment when driving through Turkey.
RAC Arrival offers best in market UK and European cover† for caravans, motorhomes and trailers.
Travelling with children in Turkey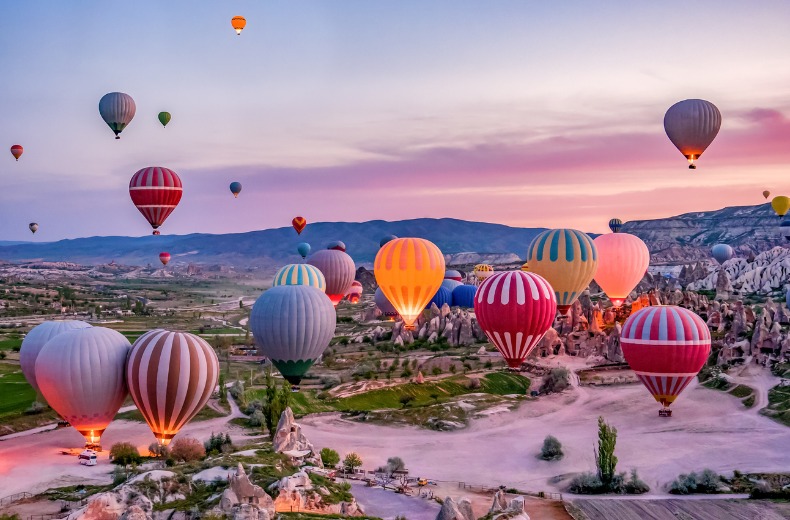 The driver of the vehicle is responsible for ensuring that all children are wearing a seat belt or appropriate restraint.
Car seats
Children under the age of three may not travel in a vehicle that is not equipped with a child restraint. If they are travelling on the front seat of a vehicle in a rear-facing seat, the airbag must be deactivated.
Children up to 150cm in height and 36kg in weight must be placed in the rear of the vehicle in a child restraint system.
Children over 150cm can use a seat belt in the rear seat but may not travel in the front seat.
Bike helmet law
Cyclists are recommended to wear a cycle helmet, but it is not compulsory.
Driving a camper van and towing a caravan in Turkey
Camper vans and cars with caravans are not allowed to exceed 18.75 metres in length, 4 metres in height and 2.55 metres in width.
Loads mustn't exceed 11.5 tonnes at the driving axle and 10 tonnes at a single axle.
Please note: The Department for Transport advises that A-frames are not legal for use by UK campers and caravanners abroad. In practice, this could mean towing your car while it's fixed to a trailer.*
Penalties and fines in Turkey
On-the-spot fines
Turkish police are able to hand out on-the-spot fines to motorists who violate traffic regulations. The amount of the fine is reduced if it's paid within 15 days.
Minimum and maximum fines
Fines depend on the severity of the offence committed, ranging from 108 TL (£10*) for a parking violation to 2,869 (£259*) for refusing to take a breath test.
Parking in Turkey
Regulations
As well as following any restrictions signposted locally, drivers in Turkey should also note that parking is prohibited:
On pedestrian crossings
In front of public or private entrances, garages and service stations
On the left-hand side of the road
Where it would obstruct vehicles travelling in the opposite direction
On and near intersections and bends
In places where visibility is limited
On bridges and in underpasses and tunnels
Within 25 metres of danger signs
Parking at night
A vehicle parked at the side of the road after dark must have its sidelights illuminated, whether or not it is occupied. However, this does not apply in built-up areas if the vehicle is visible from a distance of 150 metres.
Enforcement of parking regulations
If a vehicle is parked illegally, a parking fine of 66 TL (£9.50*) could be imposed and the vehicle may be towed away if it's causing an obstruction. The fine for illegally parking in a parking space reserved for disabled motorists is 132 TL (£19*).
Disabled parking access
There are parking spaces reserved for disabled motorists. These are indicated by the symbol of the wheelchair and can be used by holders of the disabled badge.
Drink-driving law in Turkey
Legal limit
The maximum legal limit of alcohol in the blood is 0.05% for drivers of private cars without caravans or trailers. For drivers of all other vehicles, it's 0%.
Drink-driving test
Drivers suspected of being under the influence of alcohol may be required to submit to a breathalyser test.
Tolls in Turkey
Some motorways in Turkey have tolls imposed. They can no longer be paid for with cash.
A new electronic payment system called HGS has been introduced in Turkey to replace the old KGS. This system is available in two different options – a windscreen sticker (vignette) or a pre-payment card.
The vignette option allows drivers to pay the toll without stopping at the booth.
Foreign drivers can buy their HGS vignettes or cards at any Turkish post office. They can also get them from service stations or rest areas on the motorway.
Turkish service areas
There are motorway service areas located across Turkey.
Availability of fuel
There are plenty of filling stations located across the country that sell petrol, diesel and LPG, even on the most deserted roads.
Get covered from just £7 this winter. Plus, get a full refund if Covid-19 restrictions prevent travel.†
Driving a hire car in Turkey
Not all of the information in the guide above will be relevant to those looking to rent a hire car in Turkey. Though it might be a good idea to read through everything anyway, here are the most important things to know for drivers of rental vehicles:
Rental information
The minimum age to hire a car is 21
You need a full, valid UK driving licence and usually a second proof of ID (passport)
Car rental companies ask that you have held your licence for a minimum term of 1 to 2 years
A credit card may be required by some companies, it is best to check beforehand
You may not be able to drive outside of Turkey unless planned in advance - check with your hire company first
Make sure you get car hire excess insurance before your trip to protect yourself from unexpected costs. It's almost always cheaper to do this with a separate insurer and in advance
Hire car driving tips
The national speed limit on motorways in Turkey is 120km/h (74 mph). On a main road outside a built-up area it's 90km/h. For built-up areas it's 50km/h.
Dial 112 in an emergency
If seat belts are fitted to your car, they must be worn by both drivers and passengers.
The blood alcohol content limit for drivers of private vehicles is 0.05%. That's lower than the 0.08% in England, Wales, and Northern Ireland, but the same as Scotland
Driving in Turkey FAQs
Can I drive my car in Turkey?

Yes, although you should always familiarise yourself with the laws around driving in Turkey before you set off while also ensuring you have the right insurance and breakdown cover for your trip.

Getting to Turkey by car from the UK is a trans-European adventure, and there are numerous routes you can take, enjoying spectacular scenery along the way. It will take you around 35 hours in total if you take the Eurotunnel from Folkestone to Calais and drive to the Turkish border via Germany, Austria and the Balkan states. If you don't fancy a long trek, you can hire a car once you get to Turkey instead.

What side of the road do they drive on in Turkey?

Unlike in the UK, motorists drive on the right-hand side of the road in Turkey and overtake on the left – which can take some adjustment if you're used to driving on the left.

Can you drive in Turkey with a UK licence?

Yes, you can legally drive in Turkey with your UK-issued driving licence. While you don't technically need an International Driving Permit unless you're staying for more than three months, you may choose to have one as it translates your UK licence into the local language.

Do I need extra insurance to drive in Turkey?

​In some cases when driving abroad, your level of cover will drop to third party. This means that if you're involved in a road accident, this will only cover other parties involved and not damage to your own car.

Contact your insurance company before you travel to make sure you have the cover you need to drive in Turkey.

Do I need a Green Card to drive in Turkey?

A Green Card is an internationally recognised certificate that shows your insurance policy provides minimum cover. You'll need one to drive your car in Turkey as proof of insurance.

You should always check with your insurance provider before travel to ensure you will be covered. A Green Card should be free of charge, although your insurer may charge you to extend your cover if necessary.

Is driving in Turkey dangerous?

The roads linking major towns and cities are generally in excellent condition, but they can be poor in some remote rural areas.

It's best to avoid driving in big cities such as Istanbul and Ankara as traffic can be very chaotic. In central and eastern Anatolia, the roads are often in bad condition due to heavy traffic and harsh weather conditions. If you're driving at night, or in rural areas, watch out for livestock and unlit farm vehicles.

Do I need a GB sticker for Turkey?

You will need to display a GB sticker on the rear of your car to drive in Turkey, even if it's equipped with EU number plates.

Do I need headlamp converters in Turkey?

Yes. Headlamp converters are stickers that adjust the dipped beam of your headlights to prevent them dazzling oncoming drivers when you're driving on the right side of the road.

What age can you start driving in Turkey?

To legally drive in Turkey, you must be 18 years or older and in possession of a full valid driving licence.

Does Turkey have toll roads?

Yes, several Turkish motorways have tolls but they're not very expensive. However, they can no longer be paid in cash. You have to use an electronic payment system called HGS. This involves buying a windscreen sticker or pre-payment card from Turkish post offices or motorway service stations.
UK Government travel advice
---
Source: Information in this document is sourced from the AIT (Alliance Internationale de Tourisme) & the FIA (Federation Internationale de l'Automobile) and, to the best of the RAC's knowledge, is correct at the time of publication (November 2020).
*https://www.campingandcaravanningclub.co.uk/helpandadvice/travelplanning/eurotraveladvice/europeancampingguide/page5
British Embassy Ankara
Şehit Ersan Caddesi 46/A
Çankaya
Ankara
Turkey
Telephone+90 312 455 33 44
Fax+90 312 455 33 52
† Comparison based on RAC Arrival against standard level of cover from other major providers as of 06.02.20