Driving advice for every country in Europe
Find up-to-date driving laws and advice for any country in Europe before you visit, including any accessories you may need to purchase. Don't forget the RAC provides European breakdown cover while you're driving in Europe.
Driving in Slovenia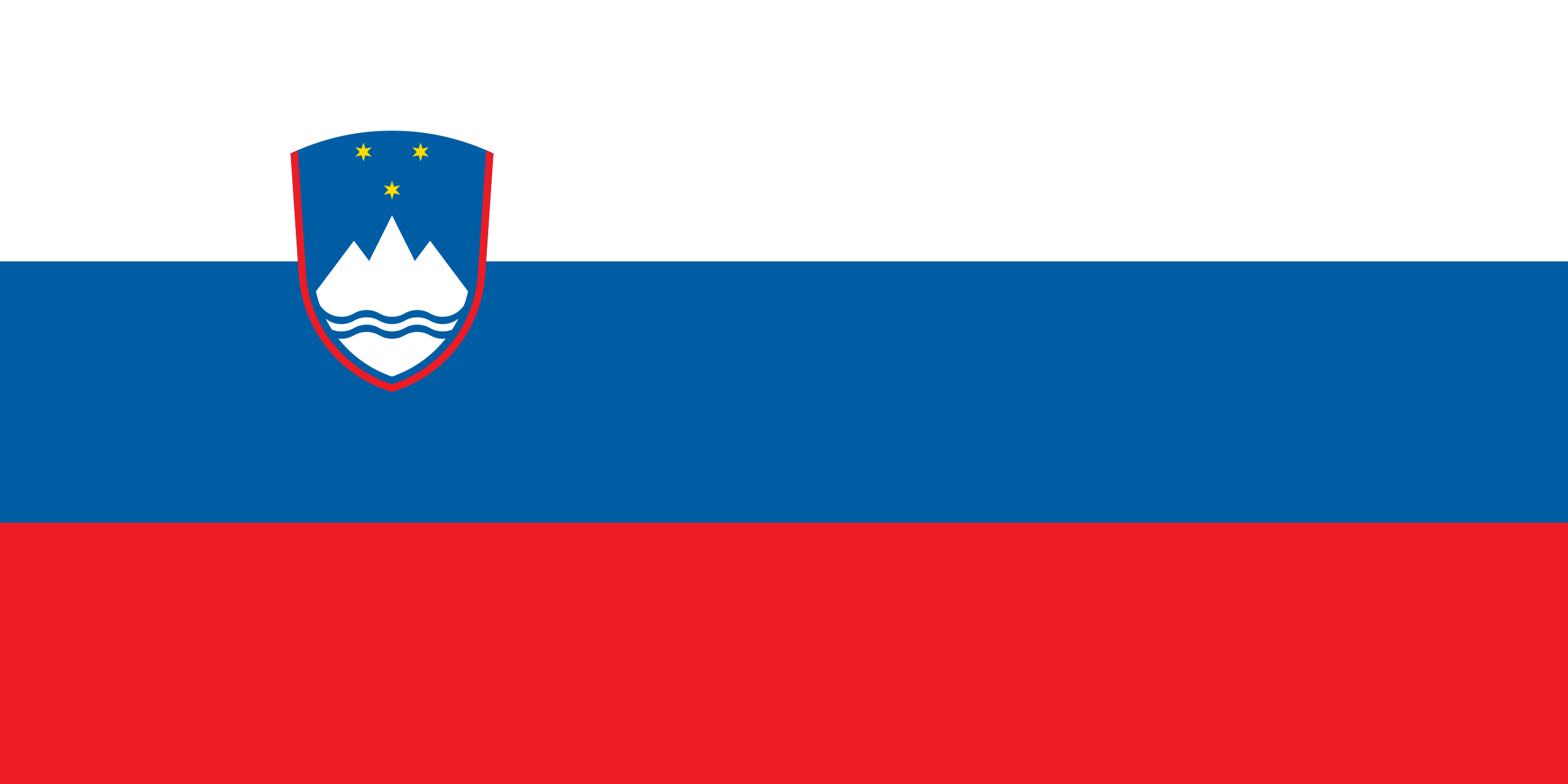 Population: 1.98m
Area: 20,273 sq. km
Currency: Euro (100 cents) - EUR (€)
Essentials
Driving licence:
Visitors riding or driving in Slovenia must have reached the minimum age required to drive/ride a vehicle of equivalent category even if they are qualified to drive at a lower age in their country of residence. You must be 18 or over to drive a private motor vehicle in Slovenia.
All EU driving licences are recognised.
The RAC offers the BEST European breakdown cover on the market*.
Important documents:
Vehicles from the UK may be imported into Slovenia for up to 6 months in any period of 12 months. When driving in Slovenia the following documents should be carried:
Full, valid driving licence.
Proof of Insurance (third party or above).
Proof of ID (passport).
Proof of ownership (V5C certificate).
While driving in Slovenia you are required by law to carry the following items. Hefty on-the-spot fines can be issued for failing to carry specific items:
Headlamp beam deflectors (Depending on your car, you will either need deflector stickers or have to adjust the beam manually.)
A first-aid kit, fire extinguisher and spare bulbs are compulsory aboard all motor vehicles registered to slovenia.
Warning triangle (A vehicle with a trailer, and a motor vehicle at the rear of a column (if the vehicles are travelling in convoy) must carry two triangles.)
All vehicles must have their lights on day and night.
Reflective Jacket (for use when walking on the road at night or daytime.)
Motorcyclists (Safety helmets are compulsory for drivers and passengers of mopeds and motorcycles.)
Rules of the road and regulations
Rules of the road:
Overtaking and passing
Drivers overtake on the left, or on the right if the vehicle to be overtaken is turning left. Inside and outside built-up areas, where two or more lanes of traffic are travelling in the same direction, vehicles on the right may overtake those on the left. Overtaking is prohibited on and immediately in front of pedestrian crossings, unless regulated by signs or lights.
It is prohibited to overtake a bus transporting children when passengers are getting on or off the bus.
Priority
At intersections, drivers must give way to traffic from the right unless a priority road is indicated. Vehicles turning left at an intersection must give way to all oncoming vehicles.
Traffic in a roundabout has right of way, except when signs indicate otherwise. Drivers must not indicate when entering the roundabout – they must use the indicators when leaving it.
Buses have priority when leaving bus stops, and other vehicles must give way to a bus driver who has signalled his intention to leave the bus stop.
All road users must give way to fire engines, ambulances and police vehicles which have blue flashing lights, irrespective of whether there is an audible warning signal or not.
In heavy traffic, drivers must not enter an intersection unless their exit is clear, even if they have priority or if the lights are green.
When a carriageway with several lanes in the same direction narrows, vehicles travelling in the lane, which is closing or in which there is an obstruction, must be allowed to enter the adjoining lane in turn ("zip merge").
Warning of approach
Horns must not be used in built-up areas or at night, except in cases of imminent danger or if the vehicle is transporting a person who is injured or seriously ill and in need of urgent medical attention. Its use is generally prohibited in the vicinity of hospitals.
Snow chains:
The period of winter equipment for vehicles is from 15th November to 15th March and beyond these dates, during winter weather conditions (snowfalls, black ice, etc.).
The use of spiked tyres is prohibited for all vehicles on all roads.
When chains are used, vehicles must not exceed 50 km/h.
During winter weather conditions, cars registered in Slovenia and abroad must be equipped with:
winter tyres (M+S) on all 4 wheels or
summer tyres on all 4 wheels + snow chains in the boot.
The minimum tread depth for both types of tyres is 3 mm.
Seat belts:
The use of seat belts is compulsory on all seats fitted with belts, irrespective of the country of registration of the vehicle.
Travelling with children:
Children less than 150 cm in height, travelling in vehicles registered in Slovenia or abroad, must use special seat belts adapted to their size or special child restraints, both at the front and at the rear of the vehicle. Child restraints must conform to ECE standard 44/03 or 44/04. If the child is transported on the front seat in a rear-facing child restraint, the airbag must be de-activated.
In the case of older vehicles not fitted with seatbelts (where a child restraint cannot be attached), children aged 3 or over and measuring less than 150 cm in height may travel without a child restraint, but they must occupy a rear seat. A child under 3 years of age must not be transported in a vehicle if a child restraint cannot be fitted.
A fine of 120 EUR may be imposed for not complying with this regulation.
Speed limits:
In built-up areas:
50 km/h
Outside built-up areas:
| | Motorways | Express roads | Other roads |
| --- | --- | --- | --- |
| Motorcycle, private car, camping-car up to 3.5 t | 130 km/h | 110 km/h | 90 km/h |
| Private car with trailer or caravan, coach, up to 3.5 t | 100 km/h | 100 km/h | 90 km/h |
| Private car over 3.5 t with trailer or caravan, coach, lorry over 3.5 t and up to 7.5 t | 80 km/h | 80 km/h | 80 km/h |
| Lorry with or without trailer exceeding 7.5 t | 70 km/h | 70 km/h | 70 km/h |
*There is an increasing number of areas where speed is limited to 30 km/h; these are indicated by the sign "zone 30"
Minimum speed on motorways and expressways: 60 km/h
Penalties:
On-the-spot fines
The police can issue a fine on-the-spot and demand immediate payment of fines.
Parking:
Parking Regulations
Parking meters are used in some towns to limit parking time.
In Ljubljana, there are over 2,000 short-term parking spaces in the city centre. Two P+R schemes operate from the outskirts and transport motorists by bus to the city.
White zones: In the city centres, parking is permitted at places marked with white lines for a maximum of 2 hours. Between 0700 and 1900 hours, parking tickets can be bought at parking machines.
Blue zones: Parking is also permitted at places marked with blue lines, where parking tickets are free and parking is allowed for a maximum of 30 minutes.
Persons wishing to park for longer periods of time must do so at public parking places or garages.
Enforcement of parking regulations
In case of illegal parking, the authorities can tow vehicles away or wheel clamp them.
A special wheel clamp for motorcycles is used in Ljubljana, capital of Slovenia. Like for a car, the clamp is fixed on the front wheel.
Disabled parking access
There are reserved parking spaces for the disabled which are sign posted. These may also be used by foreign disabled motorists provided they are in possession of the blue badge.
Traffic lights:
Traffic lights
The international three-colour system of traffic lights is used in Slovenia.
Drink/drug driving:
Legal limit
The legal limit for drivers is 0.05% alcohol in the blood. The Limit for novice drivers (less than 2 years experience,) drivers under the age of 21 and professional drivers is 0.0%
Alcohol
Tests are conducted at random or on suspicion of driving or attempting to operate a vehicle when under the influence of alcohol or drugs, as well as following an accident or road traffic violation.
They usually consist of 2 tests: a screening test at the roadside and an evidential test usually carried out at a police station, or a medical examination.
Roads and fuel
Motorways and tolls:
There are about 620 km of motorways in Slovenia. A vignette system is in place for vehicles up to 3.5 tonnes. The vignette must be used when travelling on motorways and expressways.
Tariffs 2014:
| | 12 months | 1 month | 1 week |
| --- | --- | --- | --- |
| Class 2A:Vehicles not exceeding 3.5 t and with a maximum height at the front axle not exceeding 1.30 m | 110 EUR | 30 EUR | 15 EUR |
| Class 2B: Vehicles not exceeding 3.5 t and with a maximum height at the front axle exceeding 1.30 m | 220 | 80 | 40 |
| Class 1: Motorcycles | 55 | 30 | 7.5 |
The vignette is available from filling stations in Slovenia and in neighbouring countries, from tobacconists, as well as from some shops at the border.
The annual vignette is valid from 1st December to 31st January of the following year. The driver of a vehicle without vignette will be fined 300 to 800 EUR. For vehicles up to 3,5 tonnes towing a trailer, no additional payment is required; a vignette for the vehicle itself is sufficient.
Tolls can be paid by different methods:
in cash - Euros (EUR), Croatian kunas (HRK), Swiss francs (CHF) and US dollars (USD).
by credit card - American Express, Magna, UTA, DKV, Diners, OMV Istrabenz (Visa, Mastercard, Eurocard, Maestro and Activa cards are only accepted at the toll station in Hrusica).
Service areas
There are service areas at the petrol stations along the motorways.
Availability of fuel:
Petrol stations are generally open from 0700 to 2000 hours, Monday to Saturday. Stations situated near border crossings, on motorways and near large towns are open 24 hours a day.
Means of payment
Most service stations accept Visa and Mastercard. Cash payment is accepted in local currency only.
Useful numbers:
112 - Here's a really important bit of knowledge; you can dial 112 from anywhere in Europe and an operator will connect you to an emergency service in the country you're visiting. Operators can answer your call in their native language, English, and French.
Useful guides and maps
Michelin Motoring Atlas: Europe
UK Government travel advice
Source: All information in this document is sourced from the AIT (Alliance Internationale de Tourisme) & the FIA (Federation Internationale de l'Automobile) and, to the best of the RAC's knowledge, is correct at the time of publication (May 2016).
*Price for 1 day cover for up to 9 people travelling in a vehicle up to 1 year old in Zone 1.
RAC European Breakdown cover arranged and administered by RAC Financial Services Limited (Registered No 05171817) and provided by RAC Insurance Ltd (Registered No 2355834). Registered in England; Registered Offices: RAC House, Brockhurst Crescent, Walsall WS5 4AW. RAC Financial Services Limited is authorised and regulated by the Financial Conduct Authority in respect of insurance mediation activities. RAC Insurance Ltd is authorised by the Prudential Regulation Authority and regulated by the Financial Conduct Authority and the Prudential Regulation Authority.
British Embassy
Trg republike 3
1000 Ljubljana
Slovenia
Email: info@british-embassy.si
Telephone: +386 1 200 39 10
Fax: +386 1 425 01 74
Consular office: consular.enquiriesljubljana@fco.gov.uk