Volvo has started capping new cars with a speed limit of 112mph as part of its ongoing responsibility to improve traffic safety.
The measure, announced last year, has been rolled out across the manufacturer's entire range in an attempt to eradicate fatalities involving its vehicles.
Top speeds have previously ranged between 118–155mph.
Soon, all Volvo cars will have a top speed of 180kph. We take this action to send a message about the dangers of speeding, to support better driving behavior and help improve traffic safety. #ForEveryonesSafety

Learn more here: https://t.co/JSYGjtodVe pic.twitter.com/8Stu8JB24c

— volvocars (@volvocars) May 20, 2020
The Swedish company will also provide new car customers with a Care Key that allows owners to set their own limits on a car's top speed. The extra key could prove popular with motorists when lending their car to other drivers.
Malin Ekholm, head of the Volvo Cars Safety Centre, said: "We believe that a car maker has a responsibility to help improve traffic safety.
"Our speed limiting technology, and the dialogue that it initiated, fits that thinking. The speed cap and Care Key help people reflect and realise that speeding is dangerous, while also providing extra peace of mind and supporting better driver behaviour."
Volvo bosses announced the plans last year when they claimed in-car technology and 'smart infrastructure design' aren't enough to prevent injuries and fatalities.
The manufacturer also expressed an interest in 'smart speed control' – geofencing technology that could automatically limit the speed of vehicles around schools and hospitals.
Speaking in 2019, Volvo boss Hakan Samuelsson said: "We want to start a conversation about whether car makers have the right or maybe even an obligation to install technology in cars that changes their driver's behaviour, to tackle things such as speeding, intoxication or distraction.
"We don't have a firm answer to this question, but believe we should take leadership in the discussion and be a pioneer."[SC1]
Rules provisionally agreed by the EU last year also sounded support for speed limiters. The European Commission approved plans for the mandatory installation of 'Intelligent Speed Assistance' in all new cars by 2022.
Systems would prevent vehicles from breaking the speed limit across all roads and could reduce collisions by 30% and save 25,000 lives within 15 years, it is claimed.
The Department for Transport said the UK will support the move and follow suit.
How do you feel about speed limiting your vehicle? It will undoubtably make our roads safer, but do you think it should be the responsibility of the manufacter? Let us know in the comments.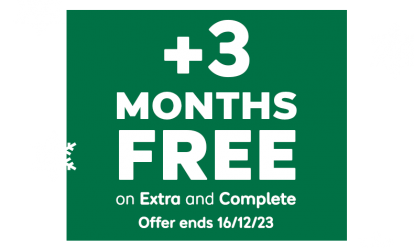 With 12 months of cover, new customers get an extra 3 months for free*.
*Added after 12 months, excludes Basic cover. New customers only. Ends 16/12/23, 7am