YouTuber and wheelchair user Emily Roberts is aiming to highlight the fantastic work of Driving Mobility through independent driving.
The 22-year-old from Swansea is a passionate vlogger and works as an admin assistant in a bridal shop. She believes disability is not represented enough in the media and people with restricted mobility are a 'lost group' within society.
She is determined through her YouTube videos to change the mindset of able-bodied people so they understand what can be achieved with a disability.
Emily regular encounters phrases such as 'I'm surprised people like you can do that' which passively discriminates against disabled individuals when discussing aspirations and achievements. Emily aims to stop this as much as she can – starting with videos that explain how she drives independently as a wheelchair user.
She owns a car leased through the Motability scheme which has been specifically adapted following guidance from the Driving Mobility Centre based at Rookwood Hospital, Llandaff. Operated by the South Wales Mobility & Driving Assessment Service, a charity part funded by the Welsh Government, has helped Emily gain her full driving licence so she can 'prove to the world what is possible with cerebral palsy'.
Emily first discovered Driving Mobility at a local disability youth group. The subject of assisted driving came up and the centre at Rookwood Hospital was discussed. Emily was slightly dubious and confused about the possibility of driving with her condition however she made contact and an appointment was arranged at The South Wales Mobility & Driving Assessment Service.
This centre is part of the national Driving Mobility network which provides professional support and guidance for drivers with restricted mobility. Service users self-refer or are signposted from the DVLA, Motability, Police and healthcare professionals. Each centre aims to provide independence to all people, of any age, who have restricted mobility or have experienced a life changing diagnosis.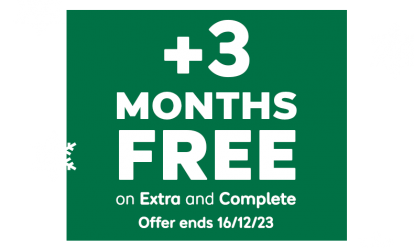 With 12 months of cover, new customers get an extra 3 months for free*.
*Added after 12 months, excludes Basic cover. New customers only. Ends 16/12/23, 7am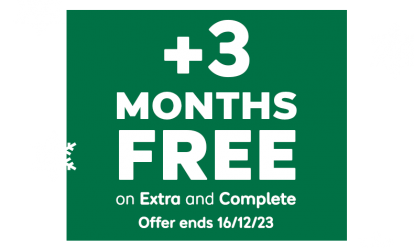 Emily watched several YouTube videos showing various adapted car controls however she needed professional guidance from Driving Mobility to recommend the most appropriate systems for her. Emily went along to the centre and completed a driving assessment:
"I already had my provisional licence and had passed the theory test at 19. However, to gain my full driving licence I needed lessons in an adapted car which suited my disability, I planned to apply for one from Motability. When I went to Rockwood Hospital the Occupational Therapists and Approved Driving Instructors were all so lovely – firstly I completed a medical questionnaire to check my current condition including medication levels.
"My dosage was low so no problem there and as my disability only affects my legs the process began of determining the right controls for me. They had a fancy hi-tech driving simulator which I tried with different types of adaptations. They also took me through a brochure of different options and then we went out on the road in one of their cars. The have a big fleet of vehicles to try there.
"The car I drove included the type of controls that the centre recommended however they said it would still be a bit of trial and error to get the exact solution that was right for me. I was accompanied by a Driving Instructor and OT so felt safe and confident. The experience was amazing, it was a great day!"
Once Emily was happy with the recommended adaptations, she began the process of applying for a Motability vehicle. The car would be fitted with a steering ball plus grip and push-pull hand controls for accelerating/braking – inbuilt buttons for indicators and secondary functions. Driving Mobility signposted Emily to a selection of local vehicle convertors of which she chose LTC Mobility in Llanelli to adapt her Renault Clio. Once her Motability car was ready, Emily was introduced to a selection of specialist instructors so she could begin driving lessons:
"The instructor I chose was really well experienced and gave me lots of confidence. I only needed lessons for six months and passed at the first attempt!
"I think Driving Mobility are awesome – to think they were my first port of call and got the job done so well… I'm forever indebted. Also, the fact that they didn't just focus on driving, but gave me solutions for all the other stuff, was superb.
"This started right from the off when I got into an assessment car – they immediately suggested a transfer board to bridge the gap between wheelchair and driver's seat. Being able to store and access my wheelchair easier was also solved.
"They questioned how I intended to get my wheelchair in and out of the car especially as I'm petite. Folding and lifting my wheelchair would have been a nightmare so they recommended a 'roof topper' box. It's so clever – it lifts and lowers my wheelchair right next to the driver's door and stores it on the roof, really accessible. Even my binman has said its 'so cool'!"
Being able to drive has literally changed Emily's life. Spending time with her friends and shopping are always top of her list along with enjoying the local music scene:
"Admittedly gigs are off at the moment but that hasn't stopped me going out whilst following the social distancing guidelines. Most of my friends have never driven, I'd say about 60% don't drive as they see driving as stressful. This means I'm the main driver to pick people up one at a time these days. I have my freedom… it's the best thing in the world and reflects my abilities as a disabled person."
Emily concludes: "When disabled individuals are pigeon-holed as 'people like you' it really frustrates me. There is always ability in every disability and I want able bodied people to understand and appreciate that.
"My vlogging aims to encourage, educate and empower ­– both to help fellow disabled people and the general public. I'd rather people be inquisitive than ignorant. Even when I passed my driving test, I received comments that implied a person with cerebral palsy should never be able to drive. This needs to change and will."
"I can't thank the team enough at Driving Mobility for helping me achieve my goal and I continue to admire what they do every day. They make sure as many people as possible can live their life to the full; championing independence and supporting people to adapt in an unadapted world.
"Even when I started driving full-time, they followed up with calls to check I was doing ok… they really care. For anyone looking to drive with a disability I'd say this…don't give up and believe in yourself. Never put timescales on milestones and always be proud of what you have achieved. Achievement can be taxing with a disability however this means the prize is even more rewarding in the end."
RAC Motability Assist provide full breakdown support for Motability Scheme customers.
You can also find Emily's YouTube channel here.
Running a car isn't cheap, but there are some easy things you can do to keep your costs down. Get these tips and more useful driving articles sent straight to your inbox now.