The Driver and Vehicle Standards Agency (DVSA) have released their official statistics for the numbers and pass rates for driving tests conducted in Great Britain – revealing that the number of practical tests have returned to pre-Covid numbers.
Comparing practical tests in January to March 2022 with the same months in 2020, in total, 425,900 practical car tests were conducted – and increase of 14%.
Out of those tests, the pass rate was 47.1%, up 1.2 percentage points.
Tests were heavily impacted by the Covid-19 pandemic in 2021, as various restrictions were in place during the first three months of the year.
However, with practical tests returning to normal levels – there is still
RAC head of roads policy Nicholas Lyes said: "While it's good to see the number of practical car driving tests now back to pre-pandemic levels, we still have a backlog of learners who are no doubt eager to pass their tests and get on the road unsupervised for the very first time.
"Unfortunately though, an FOI made by the RAC to DVSA reveals the average waiting time in March this year was around 14 weeks – or just over three months – which is too long, especially for those who need a car to get to work.
"While we know the DVSA has measures in place to increase the number of practical tests, we really need to see numbers increase beyond pre-pandemic levels in order to bring down overall waiting times."
In response to the data, the Department for Transport (DfT) has revealed that the pass rate is down on the previous quarter, which stood at 48.1%.
So, with less than half of all tests ending is a pass, the DVSA and DfT have launched a 'Ready to Pass? Campaign.
It aims to improve pass rates, which will help to reduce the waiting times for tests.
The campaign gives learner drivers advice on finding an approved driving instructor; monitoring and checking progress of their driving lessons and private practice; when to take a mock test; and how to manage test-day nerves.
They also provide a checklist of the advice that learner drivers should consider when they and their driving instructor agree they're ready to take the test.
Here at the RAC, we have a hub of helpful guides for learner drivers that can help you pass when you get an opportunity to take your test.
For our members who have already passed their driving test, what advice would you give to learner drivers? Leave you comment below.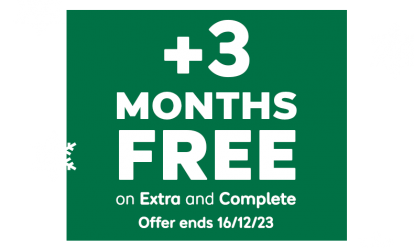 With 12 months of cover, new customers get an extra 3 months for free*.
*Added after 12 months, excludes Basic cover. New customers only. Ends 16/12/23, 7am