A camera in London's Ultra Low Emission Zone (ULEZ) that was installed pointing in the wrong direction has led to more than £11,000 in refunds.
In total, 927 drivers received an incorrect charge for driving through Harrow's Old Redding Junction – which is outside of the ULEZ area.
This resulted in Transport for London (TfL) switching off the camera and then later reinstalling it in the correct position.
All of the drivers that were incorrectly penalised were charged through the TfL auto payment system.
All refunds have now been received.
Following the flood of fines incorrectly issued to drivers, deputy leader of Harrow Council Marilyn Ashton revealed that she has been inundated with complaints.
She commented: "If you are driving down Old Redding in a non-compliant car, you shouldn't have to pay a charge as those roads are exempt.
"Since it went up on August 29, people thought, 'I'll go that way and not have to pay anything', and had to pay the £12.50.
"It's not in London at all, which is partially why it's a terrible idea to do this.
"All that was wrong is that the cameras were facing these roads. More than 900 and something people had to pay £12.50 and that's terrible.
"It went on for weeks and people started complaining and writing in. But it took TfL weeks to say, 'We got it wrong' and move the camera.
"It's unacceptable, incompetent and disgraceful."
What should you do if you receive a fine from TfL?
If you believe that you have been incorrectly fined for driving in the ULEZ area – or for any charge issued by TfL, then there is a simple way to challenge it.
Through the TfL website, there is hub where you will need to create an account, and then either pay or challenge a Penalty Charge Notice (PCN).
A PCN will be issued if TfL believe that you have driven in the ULEZ area if your vehicle does not meet the correct emission standards and you have not paid the daily £12.50 charge.
To challenge the penalty notice, you will need to enter your PCN number and your number plate details.
The PCN number can be found in the top right hand corner of your charge document.
You can then issue the details of why you wish to challenge the charge.
TfL will then contact you to discuss the issue.
Alternatively, you can call 0343 222 2222.
What do you make of the ULEZ expansion and the scheme as a whole? Leave your comments below.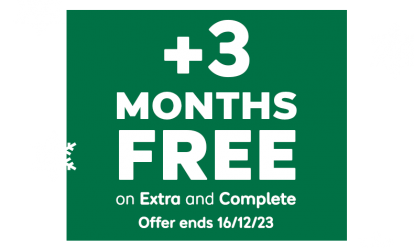 With 12 months of cover, new customers get an extra 3 months for free*.
*Added after 12 months, excludes Basic cover. New customers only. Ends 16/12/23, 7am