The Metropolitan Police are investigating numerous reports of vandalism towards the capital's Ultra Low Emission Zones (ULEZ) cameras.
ULEZ was introduced to London in 2019 and has expanded to cover most of the city – with the remainder of the capital falling under its area at the end of August 2023.
The ULEZ policy sets specific emissions standards that vehicles must meet in order to enter certain designated areas. Vehicles that do not meet these standards are subject to charges or fines if they enter the ULEZ zones.
An operation was launched in April after reports of criminal damage and theft were passed to the Met by Transport for London (TfL).
As of Tuesday, 1 August the Met had recorded 288 crimes relating to ULEZ cameras.
There were approximately 185 reports of cables being damaged, 164 cameras being stolen, and 38 reports of cameras being obscured.
ULEZ has had strong opposition from certain parts of the capital, but the expansion is still planning to go ahead later this month.
Metropolitan Police have stated that they will work with TfL to tackle those who are targeting ULEZ cameras across London.
Commander Owain Richards said: "These are clearly unacceptable acts of criminality, and we have a team of officers investigating and identifying those responsible.
"We are providing a proportionate policing response, balancing these incidents against the wide range of operational demand and crime we must respond to across London.
"We are working closely with Transport for London and alongside our investigation into offences already committed we are supporting them identify new ways to prevent further cameras from being damaged or stolen.
"We are continually reviewing where we need to focus our efforts and we will continue to do that over the coming weeks to ensure we are providing the service Londoners expect from us."
In response to the rising number of cases of vigilante action against the ULEZ cameras, TfL is developing a new 'armoured' ULEZ camera.
Common issues have been the wires into the camera being ripped out, cut, or stolen.
New cameras will have a steel case to protect the wires.
Retrofitting the cameras is set to add to the £140m cost of installing 2,750 cameras.
A TfL statement read: "Vandalism on our network is unacceptable and all incidents are reported to the police for investigation. We have increased the security of the ULEZ cameras following further incidences of vandalism and theft.
"The Met has been clear that this is vandalism of government property and is a criminal offence which could lead to prosecution."
What do you make of ULEZ and the increasing number of reports of vandalism? Leave your comments below.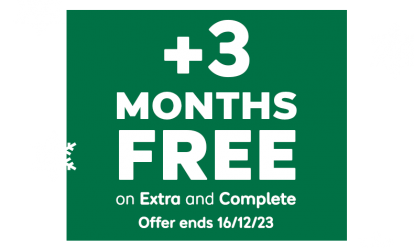 With 12 months of cover, new customers get an extra 3 months for free*.
*Added after 12 months, excludes Basic cover. New customers only. Ends 16/12/23, 7am