Drivers who want to find out if their vehicle meets the latest
London Ultra Low Emission Zone (ULEZ)
emission standards are facing long waiting times as the Transport for London (TfL) website struggles to cope with demand.
ULEZ has expanded to cover most of Greater London today (29 August) but drivers are having to wait at least 15 minutes to check their car, as thousands of motorists use the online service to see if their vehicle meets the expanded emission rules.
ULEZ operates 24 hours a day and is designed to improve London's air quality by discouraging drivers of older and more polluting vehicles from travelling through the city. Those in vehicles that don't meet the required standards will need to pay a daily charge of £12.50.
Originally introduced in 2019 to cover the same area as the London congestion zone, it was first expanded in October 2021 to cover everything within the North Circular Road (A406) and South Circular Road (A205). The latest expansion has been a controversial topic in recent months, with many vigilantes targeting the ULEZ cameras and opposition to London Mayor Sadiq Khan's plans growing amongst Londoners.
Unfortunately for Khan and TfL, the negativity surrounding ULEZ has continued. A number of councils on the borders of London have refused to put up ULEZ signs, informing drivers that they are entering the emission zone. Out of the seven local authorities that border London, Kent, Hertfordshire, Buckinghamshire, Essex, Surrey, and Thurrock have not installed any signs.
As of today, only Slough has alerted drivers of when they are entering a ULEZ area.
Simon Williams, spokesperson for the RAC, told BBC London: "I think the councils who are contesting or battling the mayor of London probably need to just give in and give drivers a little bit of advance warning.
"I think people do need a good advance warning of the fact they're entering the ULEZ zone so it's time that councils stopped resisting and actually go ahead and put up the signs so everyone approaching the zone from all directions has adequate warning."
What do you make of the ULEZ expansion? Should more schemes like this be introduced across the UK? Or is it a negative for drivers? Leave your comments below.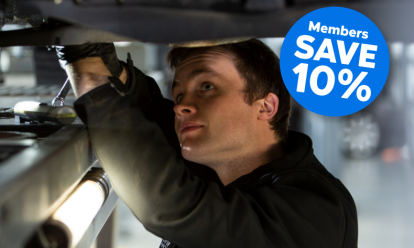 From £19 a month†.
Spread car maintenance costs with our affordable monthly plan.
Beat inflation – lock in today's prices for two years!
†Minimum price for RAC members. Non-member prices start at £21.11.