Image left: BBC, right: Brazilian police
A Brazilian man has been rumbled after he dressed as his mother to help her pass her fourth driving test.
Heitor Márcio Schiave arrived two hours late for the test in the small town of Novo Mutum Paraná in the Brazilian Amazon, when examiners noticed something unusual.
Test examiner Aline Mendonca said: "I sensed a certain nervousness from the school's owner. I couldn't believe it… it was a guy with a long outfit, heavily made-up. It did not look like a woman."
The 43-year-old mechanic Schiave arrived for his mother Dona Maria's test wearing a long skirt, floral top, earrings and a stuffed bra. He completed his look with a handbag and painted nails.
The imposter started the test after being asked for ID and before police arrived on the scene.
He was arrested for fraudulent misrepresentation, with an officer explaining: "He said he was doing the driving test for his mother – and his mother did not know."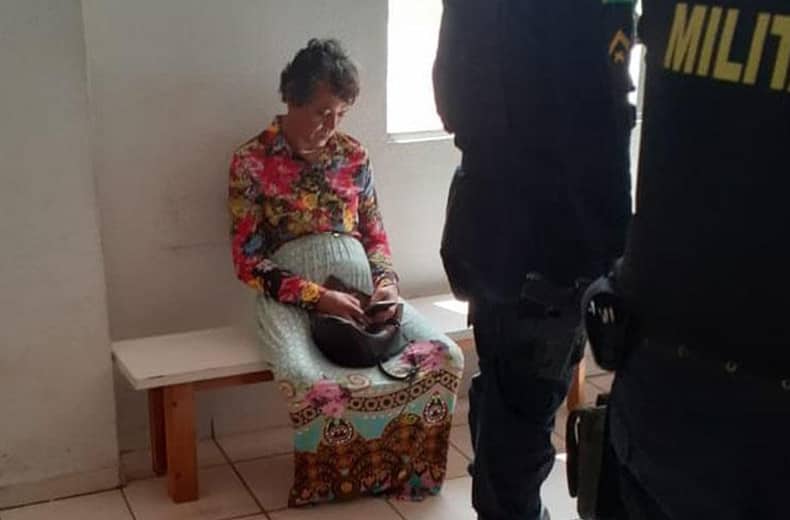 Image: Brazilian police
The G1 news site, which first reported the story, revealed that Schiave has since been released and will probably face a fine.
Examiner Ms Mendonca said: "We got a lot of criticism – 'Oh the son did it for the love of the mother.' But what if there was an accident or someone died?"
As it happens, the fake Dona Maria failed to impress Ms Mendonca who revealed that if they had managed to take the test undetected, the standard of his driving meant "she would have failed just the same."
The number of learner drivers in the UK using impersonators to cheat on their test has also risen in recent years.
There were 889 cases of driving test fraud reported in 2018/19 compared with just 158 back in 2004.
For advice on how to pass your driving test properly, see our helpful guide.
Get the answer and more useful driving content sent straight to your inbox.