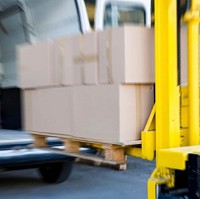 Nearly half of the vans being driven on UK roads are overloaded, research for Volkswagen Commercial Vehicles suggests.
That means more than 1.2 million vehicles could be exceeding their maximum weight limits, with potentially dangerous consequences.
Almost 50% of UK businesses do not monitor the weights of their company vehicles, while 53% of drivers are unaware of their vehicle's maximum load carrying capacity.
Volkswagen Commercial Vehicles , which commissioned the research, is working alongside the Driver and Vehicle Standards Agency (DVSA) to highlight the potential dangers of driving overloaded vehicles.
As well as the obvious safety concerns, overloading vehicles can also result in higher maintenance costs in the long run.
Overloading can hamper the van's performance, causing steering difficulties, plus excessive wear and tear to the tyres, suspension and brakes. Stopping distances are also increased, and the van could even topple over.
The survey, which questioned both fleet managers and van drivers, also reveals a lack of awareness regarding van insurance if an overloaded vehicle is involved in an accident.
Three quarters of fleet managers are unaware their insurance could be deemed invalid if a company vehicle is involved in a crash and found to be over the legal weight limit.
Firms can face steep penalties if they fail to comply with the legal limits of their vehicles, including fines, immobilisation of the vehicle and, in the most serious cases, a court hearing.
Last year, the DVSA stopped more than 10,800 vans on UK roads and found 89% to be overloaded.
Gordon MacDonald, vehicle product manager at the DVSA, says the research shows that a large proportion of van drivers could be breaking the law and posing serious safety risks to themselves and other road users.
He says overloading is "a real issue on our roads" and points out that it is the responsibility of both the driver and the business to load vehicles correctly and keep their van within its legal weight limit.
Copyright Press Association 2015
https://www.gov.uk/government/organisations/driver-and-vehicle-standards-agency (Driver and Vehicle Standards Agency)